Who should apply?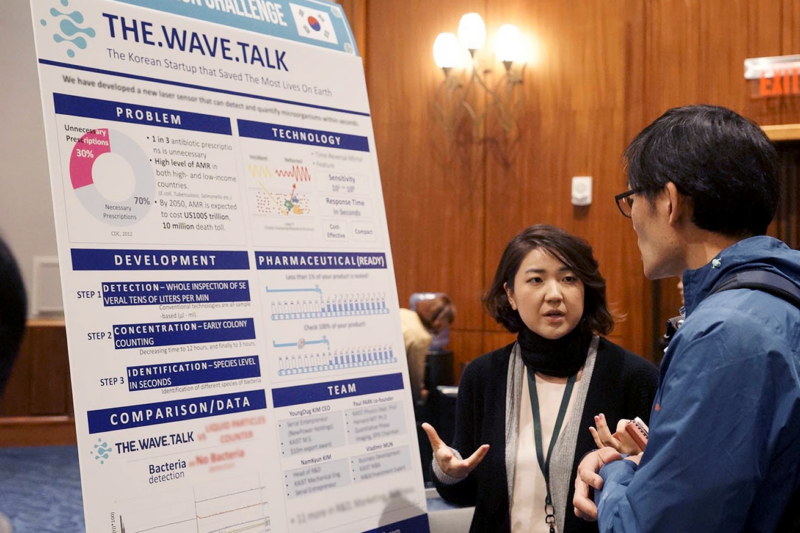 Early-stage life science companies actively raising seed capital ($25K – 2M), Series A ($2 – 10M), or Series B ($10 – 50M) use the IPC to get in front of the panel of qualified investor judges in their market segment and pitch their company and product. Early-stage companies are encouraged to apply and submit their pitch deck and executive summary.
What is it?
The Innovator's Pitch Challenge (IPC) is an opportunity for early-stage life science and healthcare companies to gain additional exposure to conference attendees and pitch directly to a panel of judges, featuring active investors and industry experts. Participating companies pay a $2,495 pitch package, which includes a 3-day standard ticket, exhibition space to host a poster, a dedicated webpage to host additional marketing collateral, and also participate in the live pitch session and subsequent Q&A.
How does it work?
Early-stage startups actively raising a Seed – Series B round apply by August 12. Applications are accepted on a first-come-first-served basis.
Participants are assigned to a session based on sector and technology in late August. Investor judges will also be selected based on sector interest.
Participants should begin working on their pitch! They can submit marketing collateral to be hosted on their dedicated webpage, including a pitch deck, executive summary, publications, demos, and a pitch video. Marketing materials (including poster template for printing) are due September 7. Any presentation slides to be used during the live pitch are due September 14.
Participants will pitch during RESI Boston September 21-22 at the Westin Copley Place in Boston, MA. Each session will feature 4 companies, and each company will be given 4 minutes to pitch, followed by 9-10 minutes of judge Q&A. Following the session, RESI attendees will vote for best pitch with their "RESI Cash." Top 3 companies with the most RESI Cash "invested" are announced during the closing networking reception.

1st Place – Complimentary tickets to 3 RESI events of your choice (up to 2 tickets per event)
2nd Place – Complimentary tickets to 2 RESI events of your choice (up to 2 tickets per event)
3rd Place – Complimentary tickets to 1 RESI event of your choice (up to 2 tickets per event)
Please complete the application form as accurately as possible. The submission deadline is Friday, August 12.
Digital RESI June Finalists