RESI Boston
September 21-22, 2022
(Virtual-Partnering Only September 23)
9 AM – Angels
Explaining the Process of Engagement
This panel focuses on angels in Biotech investment and how angels assess current biotech investment trends and criteria. Topics may include:
Types of deals Biotech angels like to do
What it's like to work with an angel investor
How biotech and investment landscapes evolving
Angel investors have been one of the first go-to investors as an incredibly important source of capital for fundraising entrepreneurs. Panelists will highlight the perspective of an angel when approaching a deal in the space. Angels will explain their investment preferences and their evaluation criteria, and provide overall advice in how to approach and build relationships with them. The panel will serve as an educational opportunity for scientist entrepreneurs to better understand the trends in angel investment in the bio-pharmaceutical field.
Christine Bunt
Member
Launchpad Venture Group
Elizabeth Cho-Fertikh
Co-Founder & Managing Director
Meda Angels
Dave Fogel
Member of Screening & Due Diligence Committees
Mass Medical Angels
Wei Tao
Board Director & Chair, Bio/Genomics
Life Science Angels
---
10 AM – Medical Devices
Investing in Novel Engineering
Investing in medical devices has become more complex with time. While standard medical devices are still a mainstay, there are an increasing amount of combination devices, software-enabled devices and diagnostic devices that require investors to have expertise in multiple sectors. Panelists may discuss topics such as:
The benefits vs. risks of devices that cross sectors
Regulatory challenges
Amount/type of data they want to see before investing
Panelists will discuss how to meet the challenges of raising financing for a new device and advise startups on how to make the investment case for their novel technology. Panelists will also explore what technology areas are of top interest to them and how a startup can make themselves stand out in the crowd.
Sam Goldberger
Co-Founder & Managing Partner
Ambit Health Ventures
Z Haroon
Chairman & General Partner
Julz Co.
Kristin King
Member
Boston Harbor Angels
Brock Reeve
Co-Founder & CEO
Eos BioInnovation
Maria Shepherd
Founder & CEO
Medi-Vantage
---
11 AM – Tales from the Road
The Fundraising Biotech Founder
Competition is as fierce in the biotech industry as it has ever been – new vaccine technologies are being developed to target critical infectious diseases, small molecules are being applied to new therapeutic areas such as autoimmune and fibrotic indications, and advances in our understanding of the pathogenesis of neurological and cardiovascular indications have unlocked novel immunotherapeutic avenues. With this being observed, and the industry shifting back to in-person meetings, it is more important than ever to hone your company story and amplify your fundraising journey. Join us on Tales from The Road to hear from actively fundraising entrepreneurs to hear how they have tackled some of the biggest challenges during their partnering initiatives:
How did entrepreneurs identify investors that fit their technology?
How did they pitch their companies and accurately portray their unique value points to strategic partners?
Given that dialogue leads to a relationship that then leads to an allocation or partnership, what have been the best methods for building successful relationships with various early-stage investors?
Furthermore, entrepreneurs will share unique insights and tips they have gained from their fundraising experiences, and how others can work towards a more successful campaign.
Stanley Kim (Moderator)
Co-Founder & CEO
WinSanTor Bio
Auriane Gamelin, MBA
Co-Founder & COO
OncoXome
Collin Horner
Co-Founder & CBO
Cura Therapeutics
John Ramunas, PhD
Co-Founder & CEO
Rejuvenation Technologies
Courtney Young
Co-Founder & CEO
MyoGene Bio
---
1 PM – Diagnostics
Next-Gen Tech Changing Treatment Paradigms
This panel focuses on investments in innovative diagnostics, ranging from IVD, genomics, precision medicine, and more. Topics may include:
Current areas of interest
Current challenges in this ecosystem – Navigating the competitive landscape
Commonly observed red flags
Successful deals
Panelists will discuss how companies can successfully fundraise for their budding diagnostics technology and the best way to successfully approach and develop a relationship with relevant investors. Panelists will also explore current areas of interest and why they are relevant, as well as developmental and regulatory hurdles and how companies can address these problems to attain key milestones.
Tom Miller (Moderator)
Managing Partner
GreyBird Ventures
Bruce Cohen
Advisor
Xeraya Capital
Alex de Winter
Vice President, New Ventures
Danaher Corporation
Josh Phillips
Founder & Managing Partner
Catalyst Health Ventures
---
2 PM – Tales from the Road
AI at the Intersection of Health & Tech
Hear from fundraising entrepreneurs on their processes researching, pitching, and working with investors. AI technology has incredible potential in healthcare, but also raises unique challenges. Hear from founders on how AI fits into their story and solutions, and how they sourced the right investors for them.
Robert Quinn (Moderator)


Co-Founder & CEO


Patchd

Medical

Alicia Chong Rodriguez
Founder & CEO
Bloomer Tech

Jessica Gibson
President & CEO
Ariel Precision Medicine
Nan-Wei Gong, PhD
CEO
FIGUR8

Jinwoo Kim, PhD
Founder & CEO
HAII Therapeutics
---
3 PM – New, Now, and Next in Longevity Investment
Opportunities & Priorities in Age-Tech
By 2030 1 in 6 people in the world will be over 60 years of age. Globally, the senior population is rapidly growing and the opportunities in the age-tech space abound. But this niche market has its intricacies. Hear from longevity investors on their predictions for what's next, what they're looking for, and trends they see sticking.
Joshua Barney (Moderator)
Member
Barrington Angels
Moshe Bellows
General Partner
Maccabee Ventures
Saroj Regmi, PhD,
Program Officer, Small Business Programs
National Institute on Aging
Ray Jang, MBA,
Senior Associate
Primetime Partners
---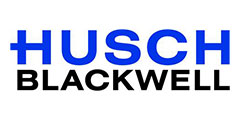 3 PM – Leveraging IP for Growing an Investable MedTech Company
Hosted by Husch Blackwell
This panel for industry leaders, entrepreneurs, general counsel, and investors explores how investable healthcare entities leverage intellectual property (IP) to drive growth. Hear from medtech entrepreneurs about their experiences with IP strategy, protection, licensing, and marketing, and how these and other factors have impacted success.
Bryan Stewart (Moderator)
Partner
Husch Blackwell
Cambre Kelly, PhD
Co-Founder & CEO, Reselute;
Co-Founder & Vice President, Research & Technology restor3d
Adam T.C. Steege
Founder & President
Trio Labs
Timothy J. Skapek
CTO & Co-Founder
Protect3d
---
4 PM – Family Offices
Perspectives on Seed & Series A Rounds
This panel focuses on understanding how family offices view direct investments in early-stage healthcare opportunities (seed – series A) and how they differ from and compare to VCs. Topics may include:
Primary differences between institutional VCs and family office investors
How family offices source investments / how to get on their radar
Trends in the early-stage healthcare investment space
The primary goal of this panel is to help entrepreneurs understand how family offices view early-stage investments in the healthcare space and best practices for approaching, pitching, and working with these groups as well as debunking some common misconceptions about family offices.
Catherine Zhang (Moderator)
Partner & Management Committee
Kajko, Weisman & Colasanti, LLP
Sherry Grisewood
Senior Investment Officer
FoxHill Asset Management
Ron Paliwoda
Founder & President
Paliwoda Group
---
4 PM – Fostering Diversity in Life Science Entrepreneurship
NIH SBIR SEED Funding and Entrepreneurial Development Initiatives
Individuals from diverse backgrounds can provide unique and valuable contributions in the research and development of life science innovations that prevent disease, prolong life, and promote health. However, certain groups, such as women and individuals from racial/ethnic minoritized groups, remain underrepresented in the U.S. biomedical sciences and in life science entrepreneurship. Panelists from the National Institute on Aging and National Institute on Minority Health and Health Disparities will discuss the NIH Small Business Innovation Research (SBIR) and Small Business Technology Transfer (STTR) seed funding program and resources available to foster diversity and inclusion in scientific research and entrepreneurship. Specific discussion topics include how to be competitive for NIH SBIR grants, NIA entrepreneurial development funding opportunities, and specific diversity-focused initiatives.
Todd Haim, PhD (Moderator)
Director, Office of Strategic Extramural Programs
National Institute on Aging
LCDR Michael Banyas, USPHS, MPA
Health Specialists and SBIR/STTR Program Manager
National Institute on Minority Health and Health Disparities
Armineh Ghazarian
Program Analyst, Office of Strategic Extramural Programs
National Institute on Aging
Joshua Hooks, PhD
AAAS Fellow, Office of Strategic Extramural Programs
National Institute on Aging
Saroj Regmi, PhD
Program Officer,
Office of Strategic Extramural Programs
National Institute on Aging
9 AM – Digital Health
Leveraging Software, Lowering Costs & Improving Care
This panel focuses on investing in innovative digital health products that bring new efficiencies to the healthcare system, change how care is delivered or managed, and how patients are involved in their own care. Panelists will explore topics related to investing in digital health, including:
In what kinds of digital health technologies are they interested in investing?
What metrics and evidence do you look for in a digital health startup?
How can an early-stage digital health company demonstrate the value of their products?
What are the main challenges for startups raising capital in this space?
The moderator and panelists will discuss this rapidly evolving field of healthcare investment, and will introduce the audience to the key fundraising opportunities and challenges facing digital health entrepreneurs today.
Arianne Kidder (Moderator)
Principal
Seae Ventures
Tomoko Ishikura
Partner
Kicker Ventures
Vic Lanio
Partner
Flare Capital Partners
Cyril Philip
Vice President, Digital Ventures
Bon Secours Mercy Health
Matt Weinberg
Partner
Max Ventures
---
10 AM – Big Pharma
Strategies for Preclinical & Early Clinical Assets
In recent years, big pharma companies have begun looking outwards for innovative new therapeutics to add to their pipelines. This panel brings together speakers from various big pharma companies to discuss topics such as:
How big pharma sources assets
The evaluation and investment process
Key factors of interest
How early-stage big pharma is willing to look
These panelists will shed light on the process that big pharma goes through when sourcing early-stage assets and advise startups on how they can best make a case for themselves. Panelists will also explore various trends within the therapeutics marketplace, what assets are of interest to their company, and what they think will be big in the future.
William Kohlbrenner (Moderator)
CSO, Life Science Nation; Vice President, Drug Development, BioLoomics

Steve Cohen
Executive Director, Translational Medicine-Oncology & Internal Medicine, & Search & Evaluation
Daiichi Sankyo
Jennifer Ma
Executive Director, Business Development & Licensing
Novartis
Jim MacKrell
Associate Vice President & Head, Boston Venture Science Team
Eli Lilly
Imran Nasrullah
Vice President & Head, Collaborate2Cure Hub US, Business Development & Licensing
Bayer
Rekha Paleyanda
Director, Oncology Business Development
Takeda
---
11 AM – Tales from the Road
Medtech Startups Redefining Possibility
As important as the therapeutic compounds administered to treat disease are the devices designed to ensure a high standard of care both within and outside of healthcare settings. Ranging from wearable monitors to regulate insulin levels to state-of-the-art surgical tools, medical devices, especially those combined with AI systems, constitute a fascinating sector within the life sciences industry. Given their crucial role in society, it is more important than ever to highlight the unique value points of your medical technology when approaching investors and strategic partners. Join us on Tales from The Road to hear from actively fundraising entrepreneurs to hear how they have tackled some of the biggest challenges during their partnering initiatives:
How did entrepreneurs identify partners appropriate for their stage of development?
How did they develop a compelling narrative to establish dialogue and build relationships?
Given the recent impacts of the pandemic on the global stock market, how does the medical technology industry look as we approach the end of 2022 and start of 2023?
Furthermore, entrepreneurs will share unique insights and tips they have gained from their fundraising experiences, and how others can work towards a more successful campaign.
Maria Shepherd
(Moderator)
President & CEO
Medi-Vantage
Angie Conley
CEO
Abilitech
Michael Finkelstein
Vice President, Research & Strategy
Neuro20 Technologies
Brian Hess
CEO
RevBio
David Robertson
CEO
Asyst Medical
---
1 PM – Corporate VC
The Changing Landscape & New Opportunities

Corporate venture capital firms are an important source of capital for early-stage companies. Many major pharmaceuticals and large corporations have set up a corporate investment arm to identify early-stage companies. Strategically and financially driven in varying degrees, the implications of working with CVCs are huge, as the resources, network, and guidance provided by the CVC and the associated parent company are incredibly valuable to an entrepreneur who is actively growing their business.
This panel will discuss the following topics and more:
How are CVCs different from traditional VCs?
How strategically vs. financially are CVCs driven, and how does this affect their decision-making process?
How closely does the CVC communicate with the parent company?
What does working with a CVC entail?
Panelists will discuss each of their investment mandates and how they relate to corporate interests, and how they have been sourcing opportunities during COVID. Panelists may also explore current trending areas of interest, and what they see as emerging fields in the near future.
Andy Merken (Moderator)
Partner, Corporate & Securities Co-Chair, Life Sciences
Burns & Levinson
Rowan Cade
Program Manager
BARDA Ventures (Division of Research Innovation and Ventures (DRIVe))
Adam Kundzewicz
Executive Director
Boehringer Ingelheim Venture Fund
Jasmina Marjanovic
Director
AbbVie Ventures
Ronak Salva
Director, Strategic Ventures
Catalent Strategic Ventures

---
2 PM – AI Healthcare Investments
Defining Tech and Discovering Potential
Hear from leaders investing in AI products across drugs, devices, diagnostics, and digital health. Learn more about what investors have to offer healthtech startups. Learn what entrepreneurs can gain from partnerships that understand their tech and how to take it to the next level.
Wasim Q. Malik, PhD (Moderator)
Managing Partner
Iaso Ventures

Lana Caron,

MBA
Managing Partner & Innovation Lead


Philips Ventures

Poorya Hosseini, PhD
Partner


Camford

Capital

Lu Zhang
Managing Partner
Fusion Fund
---
3 PM – Tales from the Road
Age-Tech Innovators on Their Fundraising Journey
Age-tech entrepreneurs are pounding the pavement, seeking funding to enable seniors to live longer, healthier lives. Learn the strategies they've implemented to stand out to investors, book meetings, make deals, and work effectively with investors and strategic partners.
Steve Weissblum, MBA, (Moderator)
Mentor-in-Residence, Techstars Future of Longevity Accelerator
Techstars
Wendy Bronfin
CEO
BRIGHT
Anthony DePasqua, MBA,
President
EnClear Therapies
Chekesha Kidd, MBA, MHSA,
Senior Health & Wellness Executive
Kinumi
Sam Yang
Managing Director & Co-Founder
Xandar Kardian
---
4 PM – Oncology Innovation
The Search for New Approaches to Diagnosing & Treating Cancer
This panel is a discussion on topics relevant to investment in current innovations in the oncology space. Topics the panelists might consider discussing include:
The technologies/approaches that investors find the most compelling
Whether platform technologies or single assets are preferred for investment/partnerships
What criteria do investors use when assessing companies for their portfolio or pipeline
Panelists can discuss the industry-wide changes currently seen, including the advance of personalized medicine and the rise of new therapeutic approaches (CAR-T, oncolytic viruses etc.), and how that is affecting the investing landscape.
Kalyan Chakravarthy
Senior Manager, External Innovation
Ipsen
Miles Gerson
Senior Investment Director & Partner
Takeda Ventures
Andrew Meadow
General Partner
Health Innovation Capital
Atul Varadhachary
Managing Partner
Fannin Innovation Studio