RESI Boston
September 21-22, 2022
(Virtual-Partnering Only September 23)
9 AM – Angels
Explaining the Process of Engagement
This panel focuses on angels in Biotech investment and how angels assess current biotech investment trends and criteria. Topics may include:
Types of deals Biotech angels like to do
What it's like to work with an angel investor
How biotech and investment landscapes evolving
Angel investors have been one of the first go-to investors as an incredibly important source of capital for fundraising entrepreneurs. Panelists will highlight the perspective of an angel when approaching a deal in the space. Angels will explain their investment preferences and their evaluation criteria, and provide overall advice in how to approach and build relationships with them. The panel will serve as an educational opportunity for scientist entrepreneurs to better understand the trends in angel investment in the bio-pharmaceutical field.
---
10 AM – Medical Devices
Investing in Novel Engineering
Investing in medical devices has become more complex with time. While standard medical devices are still a mainstay, there are an increasing amount of combination devices, software-enabled devices and diagnostic devices that require investors to have expertise in multiple sectors. Panelists may discuss topics such as:
The benefits vs. risks of devices that cross sectors
Regulatory challenges
Amount/type of data they want to see before investing
Panelists will discuss how to meet the challenges of raising financing for a new device and advise startups on how to make the investment case for their novel technology. Panelists will also explore what technology areas are of top interest to them and how a startup can make themselves stand out in the crowd.
---
11 AM – Tales from the Road
The Fundraising Biotech Founder
Competition is as fierce in the biotech industry as it has ever been – new vaccine technologies are being developed to target critical infectious diseases, small molecules are being applied to new therapeutic areas such as autoimmune and fibrotic indications, and advances in our understanding of the pathogenesis of neurological and cardiovascular indications have unlocked novel immunotherapeutic avenues. With this being observed, and the industry shifting back to in-person meetings, it is more important than ever to hone your company story and amplify your fundraising journey. Join us on Tales from The Road to hear from actively fundraising entrepreneurs to hear how they have tackled some of the biggest challenges during their partnering initiatives:
How did entrepreneurs identify investors that fit their technology?
How did they pitch their companies and accurately portray their unique value points to strategic partners?
Given that dialogue leads to a relationship that then leads to an allocation or partnership, what have been the best methods for building successful relationships with various early-stage investors?
Furthermore, entrepreneurs will share unique insights and tips they have gained from their fundraising experiences, and how others can work towards a more successful campaign.
---
1 PM – Diagnostics
Next-Gen Tech Changing Treatment Paradigms
This panel focuses on investments in innovative diagnostics, ranging from IVD, genomics, precision medicine, and more. Topics may include:
Current areas of interest
Current challenges in this ecosystem – Navigating the competitive landscape
Commonly observed red flags
Successful deals
Panelists will discuss how companies can successfully fundraise for their budding diagnostics technology and the best way to successfully approach and develop a relationship with relevant investors. Panelists will also explore current areas of interest and why they are relevant, as well as developmental and regulatory hurdles and how companies can address these problems to attain key milestones.
---
2 PM – Tales from the Road
AI at the Intersection of Health & Tech
Hear from fundraising entrepreneurs on their processes researching, pitching, and working with investors. AI technology has incredible potential in healthcare, but also raises unique challenges. Hear from founders on how AI fits into their story and solutions, and how they sourced the right investors for them.
---
3 PM – New, Now, and Next in Longevity Investment
Opportunities & Priorities in Age-Tech
By 2030 1 in 6 people in the world will be over 60 years of age. Globally, the senior population is rapidly growing and the opportunities in the age-tech space abound. But this niche market has its intricacies. Hear from longevity investors on their predictions for what's next, what they're looking for, and trends they see sticking.
---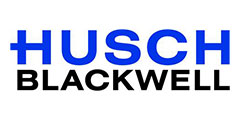 3 PM – Leveraging IP for Growing an Investable MedTech Company
Hosted by Husch Blackwell
This panel for industry leaders, entrepreneurs, general counsel, and investors explores how investable healthcare entities leverage intellectual property (IP) to drive growth. Hear from medtech entrepreneurs about their experiences with IP strategy, protection, licensing, and marketing, and how these and other factors have impacted success.
---
4 PM – Family Offices
Perspectives on Seed & Series A Rounds
This panel focuses on understanding how family offices view direct investments in early-stage healthcare opportunities (seed – series A) and how they differ from and compare to VCs. Topics may include:
Primary differences between institutional VCs and family office investors
How family offices source investments / how to get on their radar
Trends in the early-stage healthcare investment space
The primary goal of this panel is to help entrepreneurs understand how family offices view early-stage investments in the healthcare space and best practices for approaching, pitching, and working with these groups as well as debunking some common misconceptions about family offices.
9 AM – Digital Health
Leveraging Software, Lowering Costs & Improving Care
This panel focuses on investing in innovative digital health products that bring new efficiencies to the healthcare system, change how care is delivered or managed, and how patients are involved in their own care. Panelists will explore topics related to investing in digital health, including:
In what kinds of digital health technologies are they interested in investing?
What metrics and evidence do you look for in a digital health startup?
How can an early-stage digital health company demonstrate the value of their products?
What are the main challenges for startups raising capital in this space?
The moderator and panelists will discuss this rapidly evolving field of healthcare investment, and will introduce the audience to the key fundraising opportunities and challenges facing digital health entrepreneurs today.
---
10 AM – Big Pharma
Strategies for Preclinical & Early Clinical Assets
In recent years, big pharma companies have begun looking outwards for innovative new therapeutics to add to their pipelines. This panel brings together speakers from various big pharma companies to discuss topics such as:
How big pharma sources assets
The evaluation and investment process
Key factors of interest
How early-stage big pharma is willing to look
These panelists will shed light on the process that big pharma goes through when sourcing early-stage assets and advise startups on how they can best make a case for themselves. Panelists will also explore various trends within the therapeutics marketplace, what assets are of interest to their company, and what they think will be big in the future.
---
11 AM – Tales from the Road
Medtech Startups Redefining Possibility
As important as the therapeutic compounds administered to treat disease are the devices designed to ensure a high standard of care both within and outside of healthcare settings. Ranging from wearable monitors to regulate insulin levels to state-of-the-art surgical tools, medical devices, especially those combined with AI systems, constitute a fascinating sector within the life sciences industry. Given their crucial role in society, it is more important than ever to highlight the unique value points of your medical technology when approaching investors and strategic partners. Join us on Tales from The Road to hear from actively fundraising entrepreneurs to hear how they have tackled some of the biggest challenges during their partnering initiatives:
How did entrepreneurs identify partners appropriate for their stage of development?
How did they develop a compelling narrative to establish dialogue and build relationships?
Given the recent impacts of the pandemic on the global stock market, how does the medical technology industry look as we approach the end of 2022 and start of 2023?
Furthermore, entrepreneurs will share unique insights and tips they have gained from their fundraising experiences, and how others can work towards a more successful campaign.
---
1 PM – Corporate VC
The Changing Landscape & New Opportunities

Corporate venture capital firms are an important source of capital for early-stage companies. Many major pharmaceuticals and large corporations have set up a corporate investment arm to identify early-stage companies. Strategically and financially driven in varying degrees, the implications of working with CVCs are huge, as the resources, network, and guidance provided by the CVC and the associated parent company are incredibly valuable to an entrepreneur who is actively growing their business.
This panel will discuss the following topics and more:
How are CVCs different from traditional VCs?
How strategically vs. financially are CVCs driven, and how does this affect their decision-making process?
How closely does the CVC communicate with the parent company?
What does working with a CVC entail?
Panelists will discuss each of their investment mandates and how they relate to corporate interests, and how they have been sourcing opportunities during COVID. Panelists may also explore current trending areas of interest, and what they see as emerging fields in the near future.
---
2 PM – AI Healthcare Investments
Defining Tech and Discovering Potential
Hear from leaders investing in AI products across drugs, devices, diagnostics, and digital health. Learn more about what investors have to offer healthtech startups. Learn what entrepreneurs can gain from partnerships that understand their tech and how to take it to the next level.
---
3 PM – Tales from the Road
Age-Tech Innovators on Their Fundraising Journey
Age-tech entrepreneurs are pounding the pavement, seeking funding to enable seniors to live longer, healthier lives. Learn the strategies they've implemented to stand out to investors, book meetings, make deals, and work effectively with investors and strategic partners.
---
4 PM – Oncology Innovation
The Search for New Approaches to Diagnosing & Treating Cancer
This panel is a discussion on topics relevant to investment in current innovations in the oncology space. Topics the panelists might consider discussing include:
The technologies/approaches that investors find the most compelling
Whether platform technologies or single assets are preferred for investment/partnerships
What criteria do investors use when assessing companies for their portfolio or pipeline
Panelists can discuss the industry-wide changes currently seen, including the advance of personalized medicine and the rise of new therapeutic approaches (CAR-T, oncolytic viruses etc.), and how that is affecting the investing landscape.