Digital RESI March Investor Panel
March 15, Monday
10:00AM – 11:00AM EST
EARLY STAGE THERAPEUTICS INVESTORS
Bringing the Newest Therapies to the Clinic
This panel aims to bring a diverse group of experts & senior decision making staff from VCs, corporate pharma, and other investor types together to discuss topics such as:
How they make decisions
What can startups do to be more attractive?
Areas of high need
Overcrowded areas
Common mistakes/red flags
The moderator will guide the discussion through topics including how the investors source & vet novel therapeutic assets, what kinds of technology are of interest to them right now, and how they as investors work with a startup to move a new drug toward commercialization.
Chris Haskell, VP, Head of West Coast Innovation Center, Bayer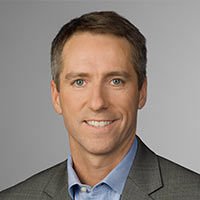 Dr. Chris Haskell leads Bayer's West Coast Innovation Center, supporting Bayer's Drug Discovery activities by developing and managing partnerships with US companies and academia. Haskell is also responsible for the CoLaborator, a biotech incubator space which houses a number of startup life science firms, fostering collaboration between Bayer and emerging innovators. Haskell is also board chair emeritus and current board member of CLSI. After his graduate work at the UC-Davis and a postdoctoral fellowship at The Gladstone Institute, Haskell joined the Immunology group at Berlex Biosciences. Since joining Bayer in 2007, Haskell has served in various roles, including the Acting Head of Applied Research, responsible for hemostasis research and drug development. In late 2009, Haskell was named head of Bayer's Science Hub. In 2017, he assumed oversight for the West Coast Innovation Center.
Meghan Zubradt, Senior Manager, Transactions, Johnson & Johnson Innovation (JLABS)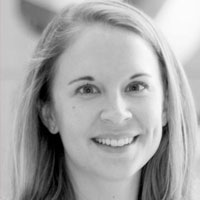 Meghan Zubradt is Senior Manager of Transactions at the Johnson & Johnson Innovation Center in California. In this role, she is responsible for negotiating and securing deals for early-stage innovation, focused on opportunities in areas of strategic interest across the West North America, Australia and New Zealand region.
Meghan joined Johnson & Johnson Innovation from her previous role as the Director of Business Development at a UCSF-affiliated oncology start‐up, which develops bispecific antibodies for the treatment of solid tumors, and was responsible for the company's long‐term strategy, fundraising efforts, project management, and legal. Previously, Meghan led alliance management and business development for the Office of Strategic Alliances at UCSF. Her portfolio spanned therapeutic areas with the strongest emphasis in oncology, immunology, and neuroscience, and she specialized in complex preclinical deals with multiple projects, partners, and universities, including the university's largest publicly disclosed partnerships with Celgene/BMS, AbbVie, Amgen, Pfizer, and GSK.
Meghan received her Ph.D. in Biomedical Sciences from UCSF where she was a Genentech Fellow and NSF Graduate Research Fellow in the laboratory of Jonathan Weissman. She holds a BS in Biology from Brown University.
João Ribas, Associate, Novo Holdings A/S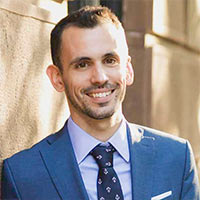 Joao Ribas is an Associate at Novo Holdings (Seeds team), a life science investor with offices in Copenhagen, Boston, and San Francisco. Joao invests in and helps build disrupting life science companies in Europe, served from the Copenhagen office. Joao mentored healthcare startups and taught innovation methodologies around the world, and co-founded a medical device company. He started his VC career at M Ventures, the corporate VC arm of Merck KGaA, before joining the Novo Seeds team. Joao did his PhD research in bioengineering in Boston, at Harvard Medical School & Brigham and Women's Hospital. He currently hosts a podcast series (The Future Labs) where he interviews thought leaders on the technologies and ideas that will shape our future.
Catello Somma, Associate, TVM Capital Life Science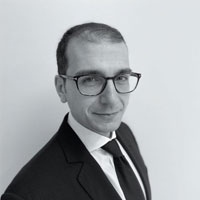 Catello Somma, MBA, joined the TVM Capital Life Science team in January 2020. He is active in deal flow generation, investment due diligence, deal and exit transactions, investor communication as well as fundraising support.
Catello is biotech start-up founder with more than ten years of clinical development and corporate development experience. Prior to this role, Catello worked for a mid-cap biotech where he supported the development of immuno-oncology assets, both internal and in partnership with big pharma, and the preparatory work for a successful licensing in opportunity.
Catello holds an MSc in Molecular biology and an MBA with major in finance.
March 15, Monday
2:00PM – 3:00PM EST
MEDICAL DEVICE INVESTORS
Investing in Novel Engineering
This panel focuses on investment in new medical devices from development stage through to early commercialization. Topics may include:
What are investors looking for?

Areas of interest
Overcrowded areas

How to approach an investor
Successful deals they've done before
Common mistakes/Red flags
Panelists will discuss how to meet the challenges of raising financing for a new device and advise startups on how to make the investment case for their novel technology. Panelists will also explore what technology areas are of top interest to them and how a startup can get them into dialogue regarding an investment or deal.
Kristin King, Member, Boston Harbor Angels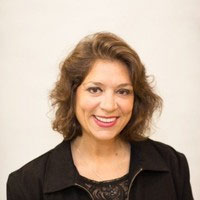 Kristin is an accomplished MedTech executive, serial intrapreneur, investor and strategic advisor to startups developing biotech solutions. With a distinguished career addressing commercial strategy over 20 years spanning technical, marketing, and business development disciplines, she offers multi-discipline expertise and repeated track record for high impact Medical Device development transforming technologies from early concept to successful global divisions at leading Medical Device companies and startups.
Kristin is recognized for her strategic development, business acumen, and her ability to build and lead talented teams to commercialize products that change patients' lives. Starting her career designing stents, a patent inventor for Johnson & Johnson's drug eluting stent and progressing through marketing and global commercial leadership roles, she has contributed to some of the world's most meaningful programs at top healthcare firms including Ansell Healthcare, Becton Dickinson, Johnson & Johnson Cordis, Abbott Vascular, and Pfizer. Her category expertise includes advanced wound care, infection prevention, diabetes care, interventional cardiology/ radiology, and other surgical specialties in hospital, alternate site and consumer retail segments.
In 2017, after founding Ansell Healthcare's advanced therapeutic segment, Kristin focused her career on the Boston startup community progressing MIT spin off Rogers Sciences to clinical trials, FDA submission as well as proud member of Boston Harbor Angels. Kristin holds a B.S. in bioengineering from Syracuse University, MBA in Finance & Marketing from NYU Stern. Outside of the office she is an avid scuba diver and volunteer for environmental organizations Beneath the Sea and Boston Sea Rovers.
Ruchi Dana, Board Member, DANA Group of Companies
Dr. Ruchi Dana is a qualified medical practitioner, who has transitioned successfully into a seasoned entrepreneur and Business Leader. Ruchi did her MD from AMU and her full-time MBA from Stanford University. Ruchi also received her PMP Certificate in Public Management and Social Innovation from Stanford University. Ruchi is a frequent speaker at various industry conferences and sits on multiple Corporate, startup, non-profits and University boards including Dana Group of Companies, Dubai, Duluth Medical Technologies Inc, USA, NGO Aaroogya Foundation, India and the California State University, Chico Cybersecurity Advisory Board. Ruchi has been recognized by Forbes Middle East as the "Next Generation Business Leader, Arab World" for 3 consecutive years 2017, 2018 and 2019. She has also been recognized by Campden Wealth as the "Women to Watch" in September'18 issue, and was conferred with the Yuva Ratna Award, 2018. Ruchi has also been recognized as "Top 75 Family Business Leaders" 2019 by Campden Research (UK). Recently, Dr Ruchi was featured on the Forbes ME Top Power Businesswomen 2020. Since joining Dana Group, Ruchi has been instrumental in starting the Value-added Steel manufacturing division in 2008, Lubricants and Grease manufacturing division and also Retail, Hospital and Real Estate divisions for Dana Group in 2014. Dr. Ruchi is actively involved in strategic planning for Dana Group and manages the family office investments. Ruchi has also worked with Golden Seeds, an investment firm in New York and New Silk Route Growth Capital, a PE firm in Dubai, she has mainly focused on healthcare-related investments at both these firms.
Katherine Hill Ritchie, Director, Nottingham Spirk Family Office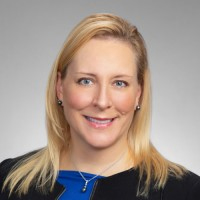 Mrs. Hill Ritchie has worked internally for 5 single family offices and as an advisor to several prominent family offices and companies through her firm, Private Capital Investments, LLC. Her current role is Director for Nottingham Spirk Family Office, and her past roles include: Simon Group Holdings, Eden Capital, and PEX Global. She spent 7 years in Switzerland where she was a Managing Director at Palladio Alternative Research and Senior Analyst and Investment Committee Member for the Saad family office's $3.5 billion investment portfolio. She was a Director for Wedge Alternatives, and also Hedgefund.net.
Katherine received her MBA from Fordham University and her BS in Psychology from University of Maryland. Her Board member activities include: Chair of the ACG New York Family Office Committee, Board Member of ACG NY, Family Office Advisory Board of TriState Capital, the Philanthropy and Education Committees of 100 Women in Finance, Fordham MBA Overseers Board, All Special Kids, Lighthouse Organization and Cancer101.
March 15, Monday
4:00PM – 5:00PM EST
Digital Therapeutics
Novel Therapeutic Solutions Using Digital Technology
Digital health has played an increasingly large role in the healthcare system. Among the varied technologies under development, digital therapeutics have started to play a role as a companion to traditional therapeutics in managing disease, or in treating diseases where traditional therapeutic interventions may not be possible. This panel will cover topics such as:
What sort of evidence of efficacy do investors seek?
How should companies manage the regulatory and reimbursement landscapes?
What part will digital therapeutics play in long term chronic disease management?
Panelists will discuss what challenges face companies in this still relatively new area, and how to manage growing a company in a field that has not yet been fully developed.
March 16, Tuesday
10:00AM – 11:00AM EST
DIAGNOSTICS INVESTORS
New Generation of Technologies Changing Treatment Paradigms
This panel focuses on investments in innovative diagnostics, ranging from IVD, genomics, precision medicine, and more. Topics may include:
Current areas of interest
Current challenges in this ecosystem – Navigating the competitive landscape
Commonly observed red flags
Successful deals
Panelists will discuss how companies can successfully fundraise for their budding diagnostics technology and the best way to successfully approach and develop a relationship with relevant investors. Panelists will also explore current areas of interest and why they are relevant, as well as developmental and regulatory hurdles and how companies can address these problems to attain key milestones.
George Li, Managing Partner, Proxima Ventures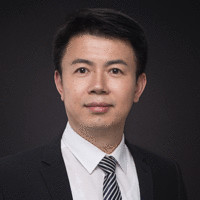 Mr. George Li has over 12 years experience of incubating, coaching and investing in life science industry. He is the managing partner of Proxima Venture capital fund which focus on investment in outstanding enterprises with disruptive medical technologies or service models that can address huge unmet medical needs. Proxima is managing two RMB funds and one USD fund. Proxima has invested 20+ innovative medical technology companies covering areas of cardiovascular, oncology, respiratory and diagnostic.
In 2008, Mr. Li founded Biohub which is the leading life science accelerator/incubator in China. Biohub is running 5 incubators/accelerators with equipped central labs, CFDA cleared clean rooms in core cities of Wuhan, Hangzhou, Zhengzhou, Chengdu and Suzhou in China. Biohub has built an ecosystem including leading hospitals, public listed companies and network of seasoned entrepreneurs and can provide one stop professional services for start-up companies. Since it founded, Biohub has successfully incubated over 100 innovative life science projects covering pharmaceutical, biopharmaceutical, medical device, diagnostic and services.
Before Biohub, Mr. Li co-founded Bioherms and brought the first HbA1c POCT diagnostic solution to China market.
Mr. Li got his MBA from Hult International Business School and bachelor degree from Zhejiang University.
Sascha Berger, Partner, TVM Capital Life Science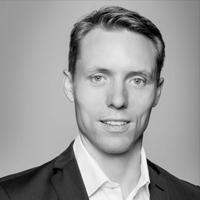 Sascha Berger, PhD, joined the TVM Capital Life Science team in Munich in 2016. He is active in deal flow generation, investment due diligence, deal and exit transactions, investor communication as well as corporate finance aspects of the fund.
Sascha has a strong financial background with almost ten years of professional transaction and strategy experience. He has a track-record of concluding 20 M&A transactions, five of those he led as responsible project manager in his previous role as Senior M&A Manager in a PE backed global corporation. He was a core team member in a successful EUR 2.5bn revenue cross-border merger and successfully coordinated global merger clearance procedures (USA, China, EU, Korea).
Prior to this recent role, Sascha successfully advised multiple renowned clients in corporate finance and strategy projects working as (senior) consultant for PricewaterhouseCoopers and the Boston Consulting Group. He was selected for the global leadership development program in his previous role and was named a global high-potential in PwC.
Sascha studied technology management in Munich, Singapore and Boston and holds a Master from Munich University of Technology with majors in entrepreneurial finance and chemistry, magna cum laude. In his master thesis he analyzed the specific challenges of biotech VC financing rounds. Later he completed his PhD studies in banking and finance while already working for PwC. He is a regular speaker on corporate finance topics for German universities and business schools.
During his studies he already supported TVM Capital Life Science part-time; he supported the IPO of a German technology company at Deutsche Bank and advised Private Equity funds at Deloitte in summer internships. He lived in Singapore and New York, co-founded a student initiative on Entrepreneurship in Munich and in his spare time enjoys triathlon and world travelling.
Scott Gazelle, Managing Partner, GreyBird Ventures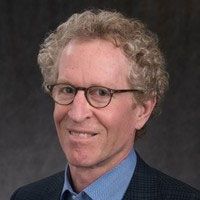 Scott Gazelle is a physician-scientist and academic entrepreneur who has been involved in the development, commercialization and assessment of new medical technologies for more than 25 years. He graduated from Dartmouth College and Case Western Reserve University Medical School. He trained in General Surgery and Radiology at University Hospitals of Cleveland, also serving as Chief Resident in Radiology, and then in Abdominal Imaging and Interventional Radiology at the Massachusetts General Hospital. In 1992 he joined the MGH faculty. In 1996, he received a Master's Degree in Public Health, and in 1999, a PhD in Health Policy, both from Harvard University.
Scott has established and directed basic science, clinical and policy-focused research programs. As Associate Director of the MGH Center for Imaging and Pharmaceutical Development, his team developed contrast agents for CT and ultrasound. He also established and lead a multi-national team that developed and evaluated techniques for radiofrequency tumor ablation that have been used to treat thousands of patients. In 1997, Scott established the MGH Institute for Technology Assessment, now one of the largest and most successful academic programs for early-stage technology assessment and comparative effectiveness research.
Scott is currently Professor of Radiology at Harvard Medical School and Professor in the Department of Health Policy and Management at the Harvard School of Public Health. He is also Director of the Dana-Farber/Harvard Cancer Center Program in Cancer Outcomes Research Training, Vice Chair for Faculty Affairs and Associate Vice-Chair for Research in the MGH Department of Radiology. Scott has been President of the Association of University Radiologists, the Radiology Research Alliance, and the New England Roentgen Ray Society, Director of Partners Radiology, Chair of the American College of Radiology Commission on Research and Technology Assessment, Chair of the Radiological Society of North America (RSNA) Research Development Committee, and a member of the RSNA R&E Foundation Board of Trustees. He has authored more than 250 scientific articles, published three textbooks and presented numerous papers, lectures, and workshops nationally and internationally. Scott received a Gold Medal from the Association of University Radiologists, and was named "Outstanding Researcher" by the RSNA.
Scott serves on the Board of Hummingbird Diagnostics, Ceres Nanosciences, and Chair the Board of Atlas 5D.
Richard Kivel, Managing Director, GrayBella Capital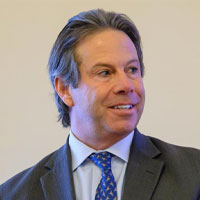 Richard Kivel serves as Managing Director of GrayBella Capital LLC., a VC/PE investment fund focused on biotech, healthcare and technology companies in Europe.
Richard has served as a CEO, Chairman and Board Director in both private and public companies in Europe, Russia, Singapore and the US. Previously, he was a Senior Manager at Bridgewater Associates, the world's largest hedge fund, with $160 billion in global assets.
Richard is a guest lecturer on Global Entrepreneurship, Business Models and Venture Investing at MIT, Moscow School of Management Skolkovo and other universities in Europe and Singapore. He has many years of experience mentoring entrepreneurs in his role as Global Chairman of the MIT Enterprise Forum and Judge for the MIT $100K Entrepreneurship Competition. Richard also serves as a Trustee of the Bankinter Innovation Foundation, a global technology Think-Tank located in Spain and Portugal.
March 16, Tuesday
2:00PM – 3:00PM EST
Combination Devices
Integrated Devices That Cross Sector Boundaries
Combination devices are becoming more common, melding devices and therapeutics together to increase the efficacy of treatment. Panelists will discuss the challenges that many of the companies developing these products face, including:
How to handle regulatory challenges for combination devices
What investors look for when considering combination devices
What to avoid when speaking to investors
Panelists will explore what they see as red flags when assessing potential portfolio companies, as well as the best ways to catch their interest.
Oliver Keown, Director, Intuitive Ventures, Intuitive Surgical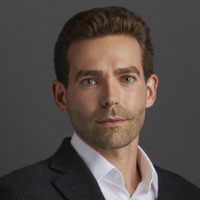 Oliver joined Intuitive Ventures in 2019 and leads investment efforts with a focus on identifying future leaders of minimally invasive care, including early stage startups across digital, medical device, therapeutic, and diagnostic domains.
Prior to Intuitive Ventures, Oliver was a healthcare investor with GE Ventures, driving international-startup deal flow and supporting numerous portfolio companies operationally and at the board level. He also spent a number of years advising an array of UK, US, and global healthcare innovation projects across technology, government, commercial, and academic fields. He started his career as a junior doctor and policy advisor in the UK National Health Service and remains dedicated to bringing new technologies, diverse partnerships, and investment to address healthcare's biggest unmet needs.
Oliver holds an MD and BSc in pharmacology from the University of Edinburgh, Scotland. He is a widely published author in the fields of healthcare and surgical innovation, and is an advisory board member of the Newsom administration's California Initiative to Advance Precision Medicine.
March 16, Tuesday
4:00PM – 5:00PM EST
CELL & GENE THERAPY
The Next Generation of Therapeutic Technologies
This panel focuses on the advent of gene & cell therapies that are now entering the market, from CRISPR to CAR-T technologies, and the way they are shifting the paradigm of therapeutic investment. Topics may include:
Which of the technologies emerging from this field do investors find most compelling?
What do investors do to balance the increased regulatory risk associated with these new technologies?
Even with how new these technologies are, are there any areas that are already becoming saturated?
Panelists will discuss how these technologies are shifting the focus from blockbuster drugs to smaller, more defined patient populations, the manufacturing challenges associated with some of these technologies and how these new challenges are affecting their investment focus.
Meghana Rao, Senior Manager, New Venture Transactions, Johnson & Johnson Innovation (JLABS)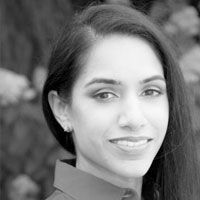 Meghana Rao is Senior Manager in New Venture Transactions at the Johnson & Johnson Innovation Center in California. In this role, Meghana is responsible for managing early-stage innovation opportunities through the deal process, competitive landscaping, and sourcing new opportunities for Oncology and Immunology therapeutic areas in J&J's pharmaceutical sector.
Meghana joined Johnson & Johnson Innovation from Syneos Health Consulting, where she led consulting engagements in the Scientific & Medical Advisory Group for large and mid-cap biopharma companies, across multiple therapeutic areas. With these engagements she developed pre-launch strategies, led due diligence efforts and managed multi-company REMS programs.
Meghana earned her Ph.D in Cancer Biology from Vanderbilt University, and a B.S. in Cell Biology, with a Minor in Computer Science from the University of California, San Diego.
Alicia Irurzun-Lafitte, Partner, UCB Ventures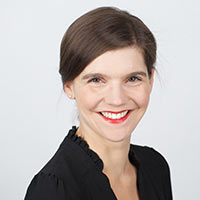 Alicia Irurzun-Lafitte joined UCB Ventures in March 2019 as Partner. Alicia joined from M Ventures, the corporate venture arm of Merck KGaA. Since 2014, she was instrumental in the closing of multiple new investments in Oncology, Immunology and Fertility areas in the US and Europe for the M Ventures Healthcare fund. Alicia was also closely involved with the built-up of Merck spin-offs. While at M Ventures, she served on the Board of Rewind Therapeutics as Director and Artios, iOnctura, Ribometrix, and TocopheRx as Observer.
Prior to ventures, Alicia held roles in global business development at Merck Serono in Geneva and EMD Serono in Boston. During her time in business development she closed multiple early stage transactions and was involved in strategic corporate development initiatives.
Alicia holds a MSc from Leiden University in Biopharmaceutical Sciences. She holds a Bachelor in Biomedical Sciences and completed her undergraduate studies between the University Claude Bernard Lyon 1 and Napier Edinburgh University.Alicia is based at the UCB Ventures' Boston office and she lives in New York.
Weiyong Sun, Senior Director, Specialty Medicine Search & Evaluation, Daiichi Sankyo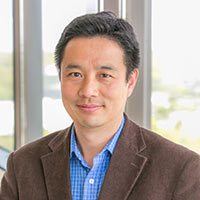 Dr. Weiyong Sun is currently Senior Director, Searching and Evaluation, Global Business Development at Daiichi Sankyo Group. He joined Daiichi Sankyo Japan in April 2002. He was involved in a broad range of R&D activities from target discovery to clinical development of a number of anti-diabetes drugs. In October 2007, Dr. Sun was elected to be assigned to work for Daiichi Sankyo Research Institute in the U.S. He was responsible for identifying and evaluating in-licensing, partnering and research collaboration opportunities. His current focus is in Immunology Cardio-Renal, Ophthalmology and Rare Disease. Dr. Sun received an M.D. from Beijing Medical University (now Peking University Medical School), a Ph.D. in Biochemistry from the University of Tokyo and an MBA from Columbia Business School. He was a postdoctoral fellow in the Blood Research Institute, Medical College of Wisconsin.
March 17, Wednesday
10:00AM – 11:00AM EST
TOOLS AND R&D SERVICES
Investing in the newest tools to advance research
While new breakthroughs in treatment make headlines, the tools that help these breakthroughs happen are frequently overlooked. This panel features investors who are focused on these resources that are used to advance the most cutting-edge research done today. Topics may include:
What types of technology are investors seeking?
How do investors evaluate new technologies?
What kinds of validation do investors wish to see?
Panelists will discuss the technologies that are changing how new therapies are developed, tools such as organs-on-a-chip, drug discovery platforms, new instrumentation, and data analytics platforms. The panel will cover what new technologies are emerging, what investors are seeking, and what they would like to see developed.
Tad Weems, Managing Director, Agilent Technologies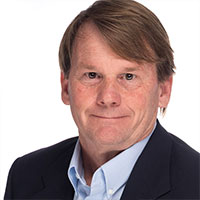 Tad currently leads the Agilent team that manages the partnership/investment relationships with about 30 early stage life science tools companies. He has been in the life science tools industry for 20 years, serving in a variety of research, business development, financial and management roles. Prior to joining Agilent, Tad co-founded and successfully exited two companies; thus, is very familiar with the funding, commercialization and growth issues that entrepreneurs face. Additionally, he has worked in both the venture capital and petrochemical industries, serves on multiple Boards, holds several patents and is a Wharton MBA and chemical engineering graduate of UT Austin and UC Berkeley.
Nat Brinn, Partner, VC23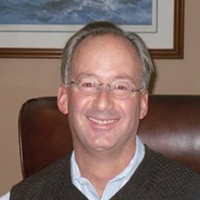 Nat Brinn has a successful track record of venture capital and other private investments, acquisitions and business management. He is a partner of both Vital Venture Capital and VC23. Nat has invested in 23 early-stage biotechnology and software companies including Gingko Bioworks, Quantalife (acquired by Bio-Rad), Twist Bioscience, 10X Genomics, AxioMx (acquired by Abcam), HealthTell (acquired by iCarbonX), CD Diagnostics (acquired by Zimmer), General Automation Lab Technologies, TOMA Biosciences and Tangen Biosciences. Nat has served as a director of various portfolio companies. His previous experience includes roles at HSA Bank (CEO), Webster Bank (EVP) and other firms in corporate development and investment positions. He has an MBA from Duke University, where he was a Fuqua Scholar and his class graduation speaker. Nat did his undergraduate work in economics and mathematics at University of Delaware in the undergraduate honors program.
Daniella Kranjac, Founding Partner, Dynamk Capital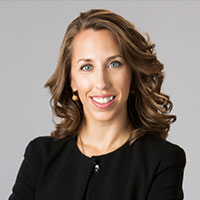 Daniella Kranjac has been building life sciences businesses, developing and commercializing life sciences products for 20 years. Having co-founded Wave Biotech LLC from her dormitory room, she and a partner drove the start-up, growth and commercialization of a highly disruptive technology. As Vice President of the organization, Daniella established a high growth company with significant brand recognition, and led the group to a successful exit and acquisition by GE Healthcare in 2007.
At GE Healthcare, Daniella held a variety of strategic, M&A and business development roles. One of her most notable achievements is the success in an entrepreneurial group within the broader GE Healthcare, where a focus on integrating the acquired Xcellerex business enabled global commercialization of a several hundred million dollar enterprise solutions business. Her extensive business development, negotiations and deal-making experience with multinational biopharma and governments in developed and emerging markets provides Dynamk with a broad network of colleagues, customers, innovators and key opinion leaders.
She holds a B.E. in Chemical Engineering from Stevens Institute of Technology and an Executive MBA from New York University Stern School of Business and has attended Harvard Business School Executive Education Courses in Private Equity & Venture Capital.
Lily Kim, Scientific Director, OS Fund
Lily is an expert in early-stage life sciences commercialization. She attended both Harvard and MIT and concentrated in Electrical and Biomedical Engineering. Prior to OS Fund she was part of the business development team at the Wyss Institute for Biologically Inspired Engineering at Harvard University, where she worked on DNA nanotechnology, synthetic biology, diagnostics, medical devices, drug delivery, and robotics. She also served on the MIT Enterprise Forum Innovation Series Committee. She is a Hertz Fellow and has served on the Board of Directors at the Hertz Foundation.
March 17, Wednesday
2:00PM – 3:00PM EST
DIGITAL HEALTH
Leveraging Software to Lower Costs and Improve the Quality of Care
This panel focuses on investing in innovative digital health products that bring new efficiencies to the healthcare system, change how care is delivered or managed, and how patients are involved in their own care. Panelists will explore topics related to investing in digital health, including:
In what kinds of digital health technologies are they interested in investing?
What metrics and evidence do you look for in a digital health startup?
How can an early stage digital health company demonstrate the value of their products?
What are the main challenges for startups raising capital in this space?
The moderator and panelists will discuss this rapidly evolving field of healthcare investment, and will introduce the audience to the key fundraising opportunities and challenges facing digital health entrepreneurs today.
Tom Gibbs, Director, Debiopharm Innovation Fund
Tom Gibbs is Director at Debiopharm Innovation Fund, Switzerland where he is responsible for new investments in smart data companies in the healthcare space. He is currently a Director on the boards of Kaiku Health, BC Platforms, and Immunexpress. Previous board positions include Biocartis and GenePOC. Tom holds a PhD in molecular microbiology from the University of Warwick and has 30 years' experience in the commercialization of life science technologies in start-ups and established companies in Europe and the USA (including Molecular Devices Corp, Covalys, Med Discovery, Debiopharm). His responsibilities have included quality assurance, operations, late-stage product development & marketing, and business development. He is excited to apply this breadth of experience to the digital health revolution, helping companies make a medically meaningful impact.
Patrik Sobocki, Investment Manager Life Science, Industrifonden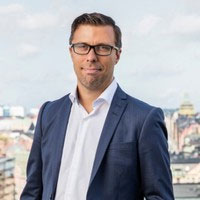 Patrik has a profound interest in deep innovation in Deeptech and with a specific passion for technologies applied in healthcare.
Prior to joining Industrifonden, Patrik held the position as business franchise leader with IMS Health responsible for data and technology business in Europe, Asia and Africa including responsibility for M&A in HealthTech. His previous experiences include having built two HealthTech start-ups which were both exited to US buyers (United Health Group and IMS Health), the last as CEO and part of integrating the technology into the global IMS Health tech stack and offering. Prior to that he held international R&D and commercial leadership roles with BigPharma companies in Glaxo Smith Kline and AstraZeneca.
Patrik holds a Master of Science in Finance from the Stockholm School of Economics, a Master in international management from the Community of European Management Schools (CEMS) and a PhD in Medicine from Karolinska Institutet. He currently holds an Associate Professorship in health economics and epidemiology with Karolinska Institutet and has published research in over 40 international peer-reviewed journals.
Jeffrey Ries, Managing Director, Healthbox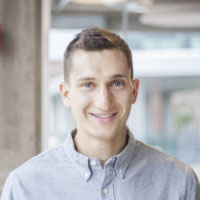 Jeff manages the DaVita Venture Fund. Previously, he led the Intermountain Healthcare Innovation Fund where he led investments in Zebra Medical Vision, Syapse, Sera Prognostics and Collective Medical Technologies. Jeff was formerly at Oxeon Partners where he focused on building and investing in healthcare companies. He was also an investor at Sandbox Industries where he helped manage BlueCross BlueShield Venture Partners, a $600M healthcare fund. While at Sandbox, Jeff started several tech-enabled startups and helped raise capital for Cultivian Sandbox, an agriculture-technology venture fund. He began his career at LaSalle Investment Management, a private equity firm with $50B AUM. Jeff resides in New York City and received his BA in Economics from Northwestern University and his MBA from Harvard Business School.
Chirag Shah, Principal, Define Ventures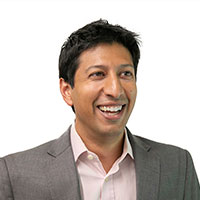 Chirag Shah is a Principal at Define Ventures, an early stage venture capital firm focused on digital health. Chirag's experience in healthcare has spanned startups, investing, and finance. Previously, he was the Vice President of Commercial Strategy at Imagine Health, a startup that builds and operates high performance narrow networks for self-funded employers. He was responsible for the firm's go-to-market strategy and execution across sales, business development, marketing, and provider contracting. Prior to that he led the firm's Analytics team, which was responsible for network and market development; prospect feasibility and post-launch reporting; and internal tools and dashboards. Prior to Imagine Health, he led Analytics at Castlight Health, which builds tools to improve the employee and employer experience across the care continuum. Earlier in his career, Chirag worked at The Carlyle Group on the healthcare buyout team and at Morgan Stanley in the investment banking division. Chirag earned a Bachelor of Science degree in Finance and Pre-medicine from New York University.