Digital RESI June Investor Panel
Tuesday, June 8
10:00 – 11:00 AM EST
CORPORATE VENTURE CAPITAL
The Corporate Landscape Morphed & New Opportunities Abound
This panel discusses what strategies are employed by corporate venture capital firms for investments and partnerships with early-stage companies. Potential topics for the panel include:
What corporate VCs look for in companies
What working with a corporate VC entails
What companies should do to be relevant to the corporate VC
Panelists could also discuss the relationship between the corporate venture capital firm and the parent company and how it affects investment criteria.
Nicholas Mourlas, Senior Director, New Ventures, Johnson & Johnson Innovation (Moderator)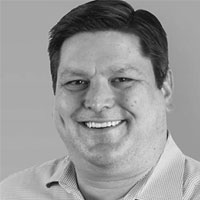 Nick is Senior Director, New Ventures at Johnson & Johnson Innovation, California. In this role, he focuses on medical device innovation in support of the general surgery, orthopedics, and cardiology businesses. His charge is to identify licensing, collaboration, and investment opportunities highly aligned with Johnson & Johnson business strategies by building relationships with entrepreneurs, venture investors, and key opinion leaders. Previously, Nick served as PARC's Director of Global Healthcare Innovation and as the Xerox Innovation Group's Healthcare Program Manager. His focus was on developing and executing a high-impact innovation strategy that aligned with the long-term roadmap of the Xerox healthcare businesses by identifying and understanding emerging trends in healthcare and technology. Nick's start-up experience includes founding companies in orthopedics, cardiology, and radiation oncology. He was the CEO of Tarsus Medical – acquired by Integra LifeSciences (IART), and Acumen Medical – acquired by Medtronic (MDT). Nick holds a Ph.D. in Electrical Engineering from Stanford University where he was the John B. Simpson Biomedical Innovation Technology Fellow in the inaugural year of Stanford's Biodesign Fellowship Program. He also received his AB in Engineering Sciences from Dartmouth College and a BE from Dartmouth's Thayer School.
Juan Cueva, Senior Associate, Action Potential Venture Capital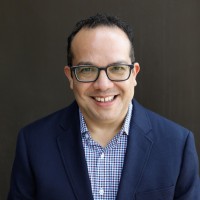 Juan Cueva is a Senior Associate with Action Potential Venture Capital in Palo Alto, CA. Juan was previously an Investment Manager with Applied Ventures, the venture arm of Applied Materials, the semiconductor equipment company. At Applied Ventures, Juan led investments in technologies at the intersection of life science and advanced material engineering. Juan served as Board Observer for Applied Ventures portfolio companies Ultivue, Exo Imaging, and Ontera.
Prior to venture capital, Juan worked in corporate development at Ultragenyx Pharmaceuticals, where he identified and evaluated startups developing therapeutics to treat rare diseases. He was also an early employee at Aratome, a startup spun out of Stanford University that developed technology to map and characterize neural circuitry at the nanoscale level.
Juan received an MBA from UC Berkeley, completed postdoctoral training in Neuroscience at Stanford University, received a PhD in Neurobiology from UCLA and BS in Neuroscience in UCLA. He speaks regularly at Haas on Venture Capital. Juan volunteers with Defy Ventures, which provides business guidance to entrepreneurial incarcerated individuals and serves on the Board of Directors for the Hispanic Foundation of Silicon Valley which grows the high-tech workforce by supporting STEM education for underrepresented primary, secondary, and college students. Juan is originally from Hacienda Heights, CA.
Ben Evans, Managing Director, InHealth Ventures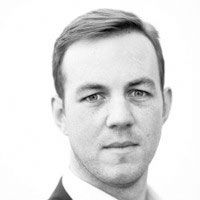 Dr Ben Evans is the Managing Director of InHealth Ventures, a $50m early stage fund dedicated to investing in innovative technologies and services with the potential to transform health outcomes in the UK, Europe and the US. They back founders who are on a mission to solve painful, pervasive healthcare challenges and support ideas that increase access to care, improve clinical outcomes and reduce the financial burden associated with treatment. Ben originally trained as an NHS Trauma & Orthopaedics surgeon, working on the frontlines of healthcare for many years before finding himself increasingly interested in the potential of tech and innovation in healthcare and moving into the investment space.
Miles Gerson, Partner, Takeda Ventures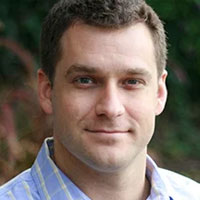 Miles Gerson joined Takeda Ventures, Inc. (TVI) in April 2020, as a Partner, and is based in Cambridge, Massachusetts. He brings more than 15 years of experience in life science venture investing, business development, licensing, technology transfer, and corporate engagement for innovation. He has specialized in company formation and investment diligence for both US and European-based venture firms and has served as strategic advisor to startup executives and board members. He has held multiple operational roles spanning founding management, head of finance, business development, and legal for venture-backed and publicly traded companies, and previously served as UCLA's Managing Officer of Business Development, focusing on expanding commercialization of UCLA's novel technologies, licensing, and engaging industry for external innovation, spin-outs, and collaborations. Miles holds both a Bachelor and Master Degree's in Neuroscience from Wesleyan University in Connecticut, and a JD/MBA in Strategic Management in Life & Engineering Sciences from the University of Wisconsin, Madison.
Ashley Ng, Director, McKesson Ventures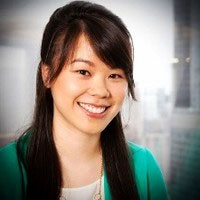 Ashley is responsible for sourcing, evaluating and executing investment opportunities and supporting portfolio management. She brings nearly a decade of experience working with innovative healthcare services and technology companies as an investor and operator. Before joining McKesson Ventures, Ashley was at IBM Watson Health in New York, where she focused on commercializing emerging cognitive technologies in new markets.
Prior to that, Ashley was at Sterling Partners, a middle-market private equity firm, where she focused on investing in healthcare services businesses. Ashley began her career in investment banking at Deutsche Bank. Ashley earned her MBA from Harvard Business School and BS from the University of Illinois Urbana-Champaign. Originally hailing from Chicago, Ashley is enjoying being able to be outdoors for all four seasons and spends her weekends searching for the perfect slice of pizza while riding up the leaderboard on Peloton.
Richard Proscia, Senior Associate, Providence Ventures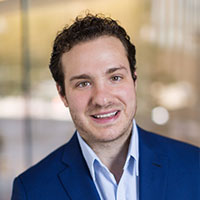 Richard joined PV in 2019 as a Senior Associate. Prior to joining PV, he sat on the corporate innovation and development team at CVS Health, focused on digital health strategy, partnerships, and investments. Before CVS, Richard spent time on the corporate venture capital and development team at Athenahealth, where he focused on early stage investing, acquisitions, and partnerships for the More Disruption Please program. In his spare time, he also serves as an Advisor for TMCx, the Texas Medical Center Accelerator program and the MassChallenge HealthTech program. Richard is a graduate of Bentley University with a Bachelor's of Science in finance and accounting.
Tuesday, June 8
2:00 – 3:00 PM EST
IMPACT INVESTORS
Life Science Investors Looking for More Than Financial Returns
This panel features four speakers and a moderator from firms that make equity investments into early-stage companies and organizations with the intent to generate a positive social or environmental impact alongside a financial return. Some of these firms focus on impacting a specific patient population, whereas others have broader goals in creating an impact for their local region, or the world. Topics may include:
What is impact investing?
How is the investment mandate affected by the impact goal? • How do investors measure and increase the impact of their capital?
How should startups approach impact investors for fundraising, and what criteria do they use to evaluate opportunities?
What separates an impact investor from a traditional VC?
Panelists will discuss how impact investors provide capital to address challenges in life sciences and healthcare sectors worldwide. While impact investing market is a relatively new trend, panelists will also discuss how companies can successfully fundraise from impact investors and the best way to develop a relationship with relevant investors.
Andy Merken, Partner, Corporate and Securities Co-Chair, Life Sciences, Burns & Levinson (Moderator)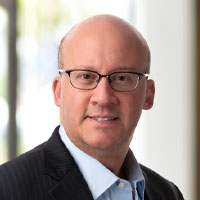 Andy is a Partner in the Corporate Group and the Venture Capital & Emerging Companies Group. He is also the Co-Chair of both the Life Sciences Group and the Securities Group. Andy focuses on business and transactional matters for a wide range of clients, with a particular concentration on Seed round and Venture Capital financings, recapitalizations, mergers & acquisitions, private equity transactions, and corporate governance. In addition to his corporate finance and mergers & acquisitions work, Andy represents entrepreneurs, start-up and growth-stage companies, and investment banks, as well as venture capital investors, private foundations, family offices, and angel investors, in formation and structuring matters, equity and compensation, business contracts and general business advice and planning. Andy also represents C-level and R&D executives in employment matters, including equity compensation. Andy works with clients in a variety of industries, including life sciences (biotech/biopharmaceutical, medical device, healthcare, digital health, and healthcare services), business services, software, financial services, venture capital, investment banking, consulting, legal services, consumer products, staffing, food services, real estate, and entertainment.
Brian Meshkin, Managing Partner, Profound Ventures Partner, Cancer Fund Profound Ventures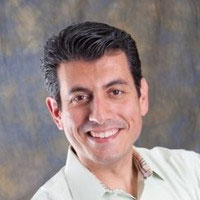 Brian Meshkin's social entrepreneurship began as an award-winning youth activist. At 13 years of age following the tragic death of a friend in front of his home, he led the lobbying effort to pass the nation's first bicycle helmet law for children. Following this tragedy, he worked with the National Safe Kids Campaign (now called Safe Kids Worldwide), along with many others to advocate for similar efforts across the nation. Today, Brian has become an award-winning entrepreneur and technology executive. He has been recognized nationally and locally for his achievements, having founded and led some of the fastest growing technology companies in North America – ranked in the Deloitte Technology Fast 500 and the Inc. 500. The Baltimore Sun selected Brian as one of five "Earthly Angels" for his positive impact. He was chosen as the 2016 Emerging Technology Company CEO of the Year by the OC Tech Alliance/OCTANe, as a 2016 Excellence in Entrepreneurship Winner from the OC Business Journal, and a two-time finalist for the EY Entrepreneur of the Year Award. Previously, Brian was a Team Leader at the e.Lilly venture fund, a division of Eli Lilly, former manager of digital health for Johnson & Johnson's largest product, and helped direct marketing efforts for Prometheus Laboratories. As a pioneer in big data and precision medicine, he founded Proove Biosciences which created the world's largest clinical-genetics database of over 150,000 pain patients. Proove's R&D efforts involved leading academic centers across North America and won research awards from leading medical societies. In 2010, Brian became the youngest ever-elected school board member for one of the nation's leading school systems. He is graduate of the University of Maryland at College Park.
John Parker, Founder & Managing Director, Springhood Ventures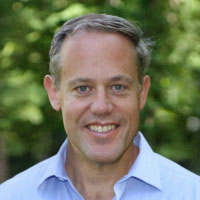 John founded Springhood Ventures to address the funding gap in child health innovation. Springhood provides critical early investment and support to companies developing important healthcare solutions for children. In parallel to this role, he established and manages the program-related investment (PRI) initiative of the Charles H. Hood Foundation, a Boston-based private foundation that supports pediatric research, where he also serves as a trustee.
John is an observer on the boards of Prapela, Inc., Aldatu Biosciences, Breegi Scientific, and Noninvasix, Inc., and he serves as an advisor to the BioPontis Alliance for Rare Diseases, the DRIVEN Accelerator Hub, the International Society of Pediatric Innovation, and a number of pre-commercial pediatric-focused startups. He is also a frequent speaker on pediatric innovation, investment in child health solutions, and impact-first investing.
Previously, John spent 25 years in the alternative investment industry, including senior roles in venture capital, private equity, and hedge funds. Early in his career he worked in operations consulting and international merchant banking. Although currently living in the Boston area with his wife and their three children, John spent portions of his career in New York, Tokyo and Sydney and has done business in over 20 countries on 6 continents. John has a BA from Dartmouth College and an MBA from Dartmouth's Tuck School of Business.
Anna Turetsky, Principal, Venture Investments, The Mark Foundation for Cancer Research (MFCR)

Anna Turetsky joined The Mark Foundation for Cancer Research (MFCR) as Principal, Venture Investments in November 2019 to launch and lead the foundation's mission-driven venture arm. She currently serves on the Board of Directors of Verseau Therapeutics, and also represents MFCR on the Boards of Accent Therapeutics, C2i Genomics, and Interius BioTherapeutics. Prior to this, Anna was a Vice President at Lightstone Ventures. She played a major role in the Lightstone's investments in Tizona Therapeutics (acquired by Gilead), Gemini Therapeutics (NASDAQ:GMTX), Disarm Therapeutics (acquired by Eli Lilly), Locanabio, and Cyteir Therapeutics, and served as Board observer for these companies. Anna's additional work experience includes strategic consulting for corporate venture funds and biotech companies. Anna holds a Ph.D. in biophysics from Harvard University, where she was an NSF Graduate Research Fellow, and a B.A. in biochemistry from the University of Pennsylvania, where she was a Vagelos Science Scholar.
Richard Lipkin, Co-Founder, Co-Chair, The Catalytic Impact Foundation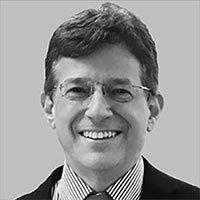 Richard Lipkin is a Managing Director of New York-based Easton Capital Investment Group. Previously, he was a partner of Commerce Health Ventures, a life sciences healthcare fund, and Laird & Co., a private merchant bank; a biotech analyst consultant for a Goldman Sachs hedge fund and for DARPA; Executive Director of the Strang Cancer Prevention Center; and a prolific author, awarded the American Chemical Society's Grady-Stack Award for research analysis.
Mr. Lipkin studied theoretical neuroscience at Columbia University, and serves on many boards, councils, and committees for the Weizmann Institute of Science, Rockefeller and Columbia Universities, MBL, the New York Academy of Science, and Montefiore Medical Center.
Mr. Lipkin is an honors graduate of Princeton University, holds an MBA from Columbia University, and is a Senior Staff Associate in Columbia University's Department of Neuroscience.
Wednesday, June 9
10:00 – 11:00 AM EST
ANGEL INVESTORS
Explaining the Process of Engagement
This panel focuses on angels in Biotech investment and how angels assess current biotech investment trends and criteria. Topics may include:
Types of deals Biotech angels like to do
What it's like to work with an angel investor
How biotech and investment landscapes evolving
Angel investors have been one of the first go-to investors as an incredibly important source of capital for fundraising entrepreneurs. Panelists will highlight the perspective of an angel when approaching a deal in the space. Angels will explain their investment preferences and their evaluation criteria, and provide overall advice in how to approach and build relationships with them. The panel will serve as an educational opportunity for scientist entrepreneurs to better understand the trends in angel investment in the bio-pharmaceutical field.
Yaniv Sneor, Founding Member, Mid Atlantic Bio Angels (Moderator)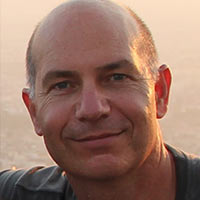 Yaniv Sneor is a (reformed) physicist, who made the transition into the business world after being bitten by the entrepreneurial bug. Yaniv has been involved in founding, growing, managing and re-engineering companies for the past 25+ years, in multiple industries. He ran companies of different sizes and at different life-stages, led re-structuring activities, purchased and sold multiple companies, and negotiated and integrated joint ventures and strategic relationships.Yaniv is one of the founders of MABA – Mid Atlantic Bio Angels (bioangels.net) a life science angel investor group. He is president of Blue Cactus Consulting (bluecactusconsulting.com), and CEO of Native State Therapeutics, a recently-formed biotechnology company, in the neurodegenerative space.
Faz Bashi, Member of BOD, Life Science Angels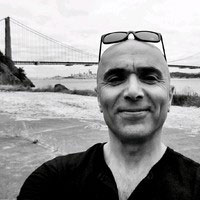 Faz Bashi is a physician, scientist, and investor in Silicon Valley focusing on innovations in Healthcare and Life Sciences for humans and animals/pets.  He is currently Lead Venture Investor with Portfolia's FemTech Fund™ which focuses on emerging technologies, products and services improving women's health and wellness throughout their lives. From fertility solutions to menopausal care and overall fitness, the fund will invest in high-potential opportunities that can be both profitable and grant women greater health and wellness.
Petra Meyer, Managing Director – HealthCare Sector Group Lead, Golden Seeds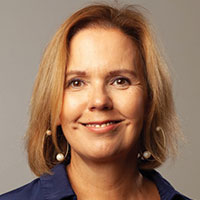 I joined Golden Seeds, a nationwide angel network and venture fund, that invests in early-stage women-led companies in 2019 and serve as Managing Director and Co- Chair of the healthcare sector committee. Founded in 2005, Golden Seeds has invested over $130 million in women-led companies in technology, health care, consumer products and media. In my 'day job' I am the principal of Inspired Solutions, a boutique consultancy specializing in marketing, go to market and growth strategy based in New York City. Prior to founding my own business, I held a number of senior executive positions in major multinational corporations in Pharma (Merck/Boots Healthcare International), Pharmacy Retail and services (Walgreens Boots Alliance) and Consumer Products (Unilever). I worked internationally across Europe, North & South America and the major Asian markets, China and India. My functional experience spans strategy, marketing, sales, innovation and general management. I have a Master in International Business from Bayreuth University. I speak and work in English, French and German.
Ben Sun, Investor/member, Sand Hill Angels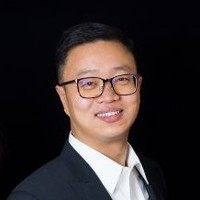 Ben travels frequently between China and the Bay Area. He is the managing director and co-president of the Keiretsu Forum in Shanghai. Ben is also affiliated with several other angel funds, including Angelvest in Shanghai and TLSK Capital in San Francisco. Ben was previously the director of business development for ChinaSF, an initiative of the City of San Francisco to bolster job creation in the city and to develop economic ties with Chinese companies.
Ben grew up in mainland China and moved to the US for his bachelor's and master's degrees in biochemistry at the University of Nevada. For the past 10 years, he has consulted with US and Chinese companies about entering foreign markets.
Thomas Vogelsong, Director, Deal Flow, KYTO Technology and Life Science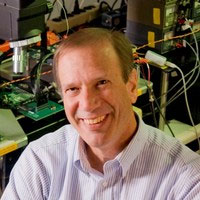 I am an Angel investor in MedTech as well as an advisor/investor/consultant with a number of startups in the medtech area. I have technical expertise along with business development and executive experience in startups as well as in medium size and large companies. I have helped companies raise capital as well as setting a vision for growth, develop a plan to get there, and helping them execute their plan to achieve success. I have demonstrated these capabilities in growing revenues and delivering cutting edge products particularly in sensors and systems for medical, commercial, consumer, industrial, scientific, and defense applications.
I am applying these skills to help companies grow through technical and business development consulting via Imaging Innovations, investing directly in MedTech startups, and in private equity investment via Kyto Technologies and Life Sciences. I am an advisor/investor/consultant with Silicon Valley Advantage, Kyto Technology and Life Science, Qanopy, InQCel, RedCrow, Balanced Business Advisors, and Principle Imaging.
Wednesday, June 9
2:00 – 3:00 PM EST
FAMILY OFFICES
How Do Family Offices View Seed & Series A Rounds?
This panel focusing on understanding how family offices view direct investments in early-stage healthcare opportunities (seed – series A) and how the differ/compare to VCs. Topics may include:
Primary differences between institutional VCs and family office investors
How family offices source investments / how to get on their radar
Trends in the early-stage healthcare investment space
The primary goal of this panel is to help entrepreneurs understand how family offices view early-stage investments in the healthcare space and best practices for approaching, pitching and working with these groups as well as debunking some common misconceptions about family offices.
Scott Weiner, Partner, Amzak Health (Moderator)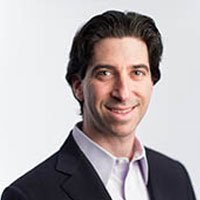 Scott joined Amzak Health in 2020 and leads the Firm's activities to expand and manage its biotech portfolio. Prior to that he was a Partner at Pappas Capital where he spent 13 years focused on life science venture investing. Scott was previously an investment manager and research analyst for Silverback Asset Management's life science fund where he focused on healthcare securities investing. Before joining Silverback, he spent three years at Chicago Growth Partners focused on healthcare venture investments, and prior to that, he spent three and a half years in investment backing at Lehman Brothers where he worked in New York, London and Hong Kong. Scott has been a buy side investor in the life science sector for over 18 years and has been involved in over 30 venture transactions including Achillion (NASDAQ: ACHN), Inhibitex (NASDAQ: INHX, acquired by Bristol-Myers Squibb), Milestone Pharmaceuticals (NASDAQ: MIST), Plexxikon (acquired by Daiichi Sankyo), Rotation Medical (acquired by Smith & Nephew) and TESARO (NASDAQ: TSRO, acquired by GSK)
Scott received an MBA from Duke University's Fuqua School of Business and a BS in Biological Anthropology and Anatomy from Duke University.
Sam Goldberger, Co-Founder & Managing Partner, Ambit Health Ventures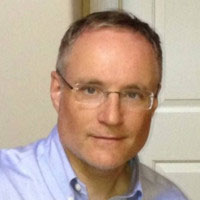 Dr. Sam Goldberger is an ophthalmologist in Newton, Massachusetts and is affiliated with multiple hospitals in the area. He has been in practice for more than 20 years. He is a healthcare and life science investor and the managing partner at Ambit Health Ventures, a boutique healthcare innovation venture capital firm focused on investments in early-stage digital health, healthcare services, and Medtech with the aim to improve healthcare through portfolio companies' innovation while achieving financial gain for investors.
Sherry Grisewood, Senior Investment Officer, FoxHill Asset Management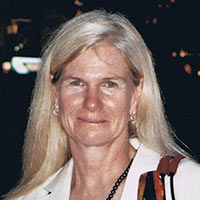 Sherry has extensive Wall Street professional experience in banking, corporate advisory and research capacities primarily for early stage life science and related technology companies with particular focus in therapeutic areas where there is an intersection of technologies.
Sherry currently chairs the Audit Committee and is a member of the Compensation Committee for Tapimmune, Inc., and sits on the Board of Oncolix, Inc., both public companies, and Mobitech Regenerative Medicine, Inc., a private orthopedics device company. Sherry holds FINRA general securities, investment banking and research principals licenses, is a member of the CFA Institute, TERMIS, ASGCT, Women in Bio and the Jazz Society of New Jersey.
Nadav Shimoni, Head, Digital Health, Arkin Holdings Ltd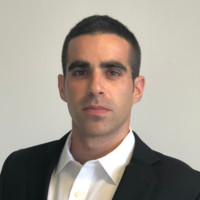 Dr. Nadav Shimoni joined Arkin Holdings in 2020 as head of Digital Health sector. He comes from a diverse background combining experience in medicine together with venture capital, business development, and deep technological project/product management.
Dr. Shimoni is a physician by training, previously the Director of Hospital Business Development at Clalit Health Services, Israel's largest integrated payer-provider system, governing one of the world's largest and richest longitudinal healthcare database. In parallel, he conducted research in public health focusing on implementation of data/AI-driven solutions in the clinical workflow.
Dr. Shimoni is the founder of 81 HealthTech Network, a 250-members community for IDF intelligence core technological unit alumni active in the HealthTech sector. In his prior positions he served as Head of Business Development at Rambam Medical Center while practicing internal medicine and as an Associate at Accelmed, VC & PE medical device investment firm.
He holds M.D. from Ben Gurion University, Magna Cum Laude.
Hannah Chang, Managing Director, Wu Capital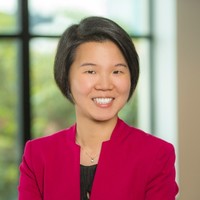 Hannah Chang is a managing director at Wu Capital. She focuses on early-stage biopharmaceutical investments out of the firm's San Francisco office which she leads. Representative investments include Semma Therapeutics (acquired by Vertex Pharmaceuticals), Akouos (Nasdaq: AKUS), PACT Pharma and Gemini Therapeutics.
She was previously an investment professional at 5AM Ventures where she helped found IDEAYA Biosciences (Nasdaq: IDYA) and served as a board observer for Crinetics Pharmaceuticals (Nasdaq: CRNX). Earlier in her career Dr. Chang was a project leader at Boston Consulting Group and a member of the Healthcare Practice.
Dr. Chang obtained her M.D. from Harvard Medical School, Ph.D. in Biophysics from Harvard University and B.A. in Chemistry from Princeton University. She trained clinically in internal medicine and ophthalmology at the Beth Israel Deaconess Medical Center and Massachusetts Eye and Ear Infirmary, respectively. She is a licensed physician in the District of Columbia.
Thursday, June 10
10:00 – 11:00 AM EST
MEDTECH STRATEGICS
Large Medical Device Firms Seeking External Innovation
In the medical technology sector, major corporations are increasingly looking to external startups and inventors for innovative new technologies. In addition to traditional M&A, these major strategic players in the medtech world are exploring innovative strategies to partner with early stage startups, and our speakers will explore topics such as:
How do major corporations find new device technologies that are a fit for their pipelines?
What can an early stage startup do to find the right partner?
How do partnerships work, and what conditions might a major partner have?
What kind of technical and commercial validation will be required to secure a partnership?
The panelists will explore these topics with reference to the technology areas that they are looking at for their future pipelines.
David Uffer, Senior Partner, Alira Health Ventures (Moderator)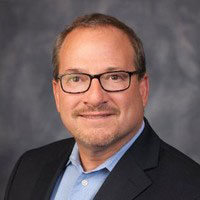 David Uffer joined Alira Health with over 25 years of management experience in the medical device, products and clinical diagnostics field. He has lead strategy development, strategic planning and business development activities in these fields for mid and large cap public companies.
David has directed business development deals ranging from M&A, licensing, distribution and co-development for companies such as Medtronic (legacy Covidien) in their respiratory and medical products business, as well as Hologic and Boston Scientific. He has held management roles at Integra Lifesciences and Abbott Labs.
David has a BA from Clark University, Worcester, MA and an MBA from Thunderbird, School of Global Management, Glendale, AZ.
Geoff Dacosta, Director, Business Development and Licensing, Medtronic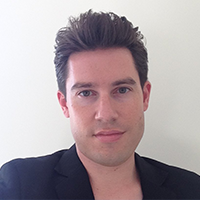 Geoff DaCosta is currently a Director of Business Development and Licensing within the Surgical Innovations business of Medtronic, where he coordinates M&A and strategic partnership activities. Geoff joined Medtronic in 2015 following its acquisition of Covidien PLC. He started with Covidien in 2008, serving in various roles, including Director of Strategy and Business Development within the Vascular Therapies business. Previously, he worked in the Transaction Advisory Services group of Ernst & Young, as well as multiple Boston boutique advisory firms. Geoff holds an MBA from the UCLA Anderson School of Management and a BA in Economics from the University of Pennsylvania.
Eric Heinz, Director, Business Development (M&A), Smith & Nephew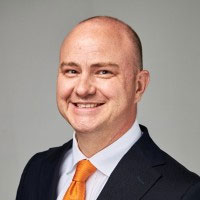 Eric Heinz is a Director of Business Development (M&A) supporting the inorganic growth strategy for Smith & Nephew's Orthopaedics franchise. Eric joined the company in 2017 and has lead multiple M&A deals, specializing in robotics, digital and enabling technologies. Eric began his career as a product development engineer with Medtronic Sofamor Danek in 2001. He has held marketing and business development roles of increasing responsibility with industry leaders Intuitive Surgical and Zimmer, as well as investment banking and management consulting engagements through his own consulting firm. Eric holds a B.S in Bioengineering from The University of Illinois, Urbana-Champaign, an M.E.M. from Christian Brothers University, a Biodesign Graduate Certificate from Stanford University and is currently pursuing his Executive MBA at The Kellogg School of Management, Northwestern University.
Alexander Schachtrupp, Senior Vice President Medical Scientific Affairs, B.Braum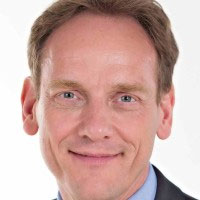 Alexander Schachtrupp studied Medicine at the Georg-August University Goettingen (Germany), University of Texas, Baylor College of Medicine (both at Houston, USA) and at Inselspital Bern (Switzerland).
He is a board certified general surgeon and also specialized in coloproctology (EBSQ). In addition to his general surgical training he also gained experience in cardio-, thoracic and vascular surgery as well as in intensive care. After positions as faculty general surgeon at Technical University (RWTH) of Aachen and Marienhospital Dusseldorf he became Chief Medical Officer Corporate at B.Braun Melsungen.
Current fields of responsibilities cover leadership of the B.Braun international medical scientific affairs network as well as trainings and innovation management in the field of medicinal and medical products. Transiently he also served as CMO of B.Braun Avitum and B.Braun Aesculap.
Regarding external innovation management he is – together with Prof. Boris Hofmann – responsible for the B.Braun Innovation Hub, focusing on investments in early stage companies being relevant for the B.Braun group. In this regard Alexander is e.g. the contact for German Health Tech Fund HTGF.
In addition he is the managing director of the B.Braun Foundation. The B.Braun Foundation provides funds for scholarships, research and congresses for physicians, nurses, hospital managers and health care policy makers. The overall aim of the foundation is to support the healthcare system and leadership abilities of key players.
Ramin Mousavi, Vice President, Patient Monitoring & Digital Health, Baxter International Inc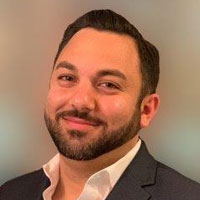 Ramin Mousavi is a dynamic healthcare executive who focuses on building high performing teams and achieving exceptional results in the cardiovascular and critical care space — from developing to launching and commercializing breakthrough and transformational products. He is currently vice president of patient monitoring & Head of Digital Health for Baxter International's Medication Delivery business. In this role, Ramin is responsible for Baxter's new Patient Monitoring portfolio, including recent acquisitions of Cheetah Medical and toSense, as well as the company-wide portfolio of digital health portfolio. Consistent with Baxter's mission to save and sustain lives, the Patient Monitoring strategy aims to eliminate preventable harm and personalize therapy through highly integrated devices that inform treatment across the continuum of care. Before Baxter, Ramin was vice president of global marketing & strategy and chief marketing officer for CathWorks, where he was responsible for the company's global commercial and clinical strategy. He has also held roles in upstream and downstream marketing, strategy, commercial operations, portfolio management and product development with Edwards Lifesciences, Panasonic and Rockwell Collins. Ramin has a boundless passion for helping patients and enjoys speaking on topics of leadership and innovation within the medical device industry. Ramin received his Bachelor of Science in both Computer Engineering and Electrical Engineering from the University of California, Irvine, and an MBA from the University of California, Irvine, Paul Merage School of Business. He completed a Healthcare Executive Leadership program on Business Innovation in Global Healthcare at Harvard Business School. He currently serves on the Boards of the Beall Center for Innovation and Entrepreneurship at UC Irvine, as well as the American Heart Association, Orange County – Go Red for Women Executive Leadership Team.
Thursday, June 10
2:00 – 3:00 PM EST
BIG PHARMA
Pipeline Strategy for Preclinical and Early Clinical Assets
In recent years, big pharma companies have begun looking outwards for innovative new therapeutics to add to their pipelines. This panel brings together speakers from various big pharma companies discussing topics such as:
How big pharma sources assets
The evaluation and investment process
Key factors of interest
How early-stage big pharma is willing to look
These panelists will shed light on the process that big pharma goes through when sourcing early-stage assets and advise startups on how they can best make a case for themselves. Panelists will also explore various trends within the therapeutics marketplace, what assets are of interest to their company, and what they think will be big in the future.
Tim Luker, Senior Director, Emerging Technology & Innovation, Corporate Business Development, Eli Lilly & Co (Moderator)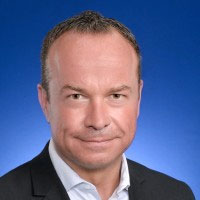 Tim Luker is currently VP External Innovation at Eli Lilly. He leads Lilly's external advancing innovation process within Global Corporate Business Development. This role supports Lilly's external VC funds targeting transformational early stage research across 4 therapy areas and runs due diligence and search and evaluation initiatives.Tim is an experienced drug hunter with 17 years' experience (>60 patents and publications). Prior to Lilly he worked at Shire, Polleo Pharma (founder) and AstraZeneca.Tim has a PhD in chemistry from the University of Southampton, carried out post-doctoral research at Universiteit Van Amsterdam and is a Prince2 qualified project manager.
Brian Bronk, Head of Business Development, MS/Neurology, Rare Blood Disorders, Rare Diseases & Innovative Technologies, Sanofi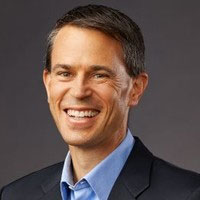 Brian BRONK, Ph.D. Head of Business Development, MS/Neurology, Rare Blood Disorders, Rare Diseases & Innovative Technologies Sanofi Partnering Since joining Sanofi in 2014, Brian has contributed to partnering and business development activities through a number of different roles. He started as a member of the Sunrise team, where his efforts focused on building and maintaining a portfolio of investments, including MyoKardia, Portal, Warp Drive Bio, DiCE and Thermalin. Brian joined the Sanofi Business Development team in 2017 as head of External Innovation, Rare Diseases, has assumed additional responsibilities over the past three years and has been in this current role since 2019. He and his team are responsible for working with senior leadership to define an overall portfolio strategy, with accountability for identifying and securing external opportunities that fill portfolio and business needs for each of the therapeutic areas and technology platforms. Prior to joining Sanofi, Brian was Vice President of Research and Development at Satori Pharmaceuticals, where he was a member of the Executive Leadership team and led chemical sciences and drug metabolism. He also advised several venture capital and life science groups; his efforts contributed to a number of successful financing rounds, as well as advancing R&D portfolios through key milestones. Brian started his professional career with Pfizer (1994-2008), rising to the level of Senior Director. During this tenure, his responsibilities included shaping R&D strategy across multiple platforms and therapeutic areas and delivering clinical candidates in psychiatry, neurology, infectious diseases and metabolic disorders. Brian and his teams have been involved in the discovery of more than twenty development candidates, including the launched products Draxxin™, Convenia™, Cerina™ and Slentrol™. Brian earned his bachelor's degree from Colgate University in 1989. Following a year as a Fulbright Fellow in Dortmund, Germany, he initiated his doctoral work at the Massachusetts Institute of Technology, receiving his doctorate in chemistry in 1994
Chris Church, Associate Director, Search & Evaluation, CVRM, AstraZeneca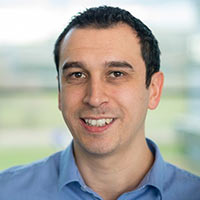 Chris joined AstraZeneca in 2014 as a scientist, team and project leader for cardiovascular, renal and metabolic disease (CVRM) with a focus on obesity and type 2 diabetes. Chris transitioned to the AstraZeneca/MedImmune partnering and strategy team helping to coordinate in and out-licensing opportunities for CVRM together with supporting the local and international biopharma ecosystem. Since October 2019, Chris is based in the CVRM Search and Evaluation team as part of Business Development and Licensing. Prior to joining AstraZeneca, Chris obtained a First-Class degree in Molecular and Cellular Biology from the University of Bath, UK and completed a PhD at the University of Oxford and MRC Mammalian Genetics Unit, Harwell, UK. This was followed by a postdoctoral position at Yale University, USA and MBA with the Open University.
Meghana Rao, Senior Manager, New Venture Transactions, Johnson & Johnson Innovation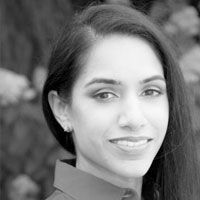 Meghana Rao is Senior Manager in New Venture Transactions at the Johnson & Johnson Innovation Center in California. In this role, Meghana is responsible for managing early-stage innovation opportunities through the deal process, competitive landscaping, and sourcing new opportunities for Oncology and Immunology therapeutic areas in J&J's pharmaceutical sector. Meghana joined Johnson & Johnson Innovation from Syneos Health Consulting, where she led consulting engagements in the Scientific & Medical Advisory Group for large and mid-cap biopharma companies, across multiple therapeutic areas. With these engagements she developed pre-launch strategies, led due diligence efforts and managed multi-company REMS programs.  Meghana earned her Ph.D in Cancer Biology from Vanderbilt University, and a B.S. in Cell Biology, with a Minor in Computer Science from the University of California, San Diego.
Khatereh Ahmadi, Head of Search and Evaluation, European BD&L, MSD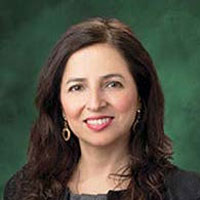 MSD is an innovative, global healthcare leader that is committed to improving health and well-being around the world. Our core product categories include diabetes, cancer, vaccines and hospital acute care. We continue to focus our research on conditions that represent some of today?s most significant health challenges ? like cancer, HIV, HPV, hepatitis C, cardio-metabolic disease, antibiotic-resistant infection and Alzheimer's disease, and we are on the front lines in the fight against emerging global pandemics, such as ebola. We also devote extensive time and energy to increasing access to medicines and vaccines through far-reaching programs that donate and deliver our products to the people who need them. At MSD, we're applying our global reach, financial strength and scientific excellence to do more of what we're passionate about: improving health and improving lives.