Digital RESI January Investor Panel
Monday, January 11, 2021
10AM – 11AM EST
MEDICAL DEVICE INVESTORS
Investing in Novel Engineering
This panel focuses on investment in new medical devices from development stage through to early commercialization. Topics may include:
What are investors looking for?

Areas of interest
Overcrowded areas

How to approach an investor
Successful deals they've done before
Common mistakes/Red flags
Panelists will discuss how to meet the challenges of raising financing for a new device and advise startups on how to make the investment case for their novel technology. Panelists will also explore what technology areas are of top interest to them and how a startup can get them into dialogue regarding an investment or deal.
Alexandra MacLean, Principal TVM Capital Life Science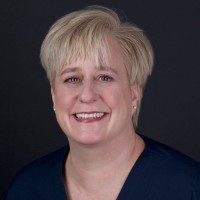 Alexandra MacLean joined TVM as a Principal in 2020. She has a broad background in business development investments in multiple therapeutic areas in the pharmaceutical and medical device industries. Most recently she was the Head of Licensing and Business Development at Imbrium Therapeutics. Prior to this experience, Alix held roles in the medical device industry with Plasma Surgical and Covidien. At Covidien, she worked on multiple M&A deals and venture investments to diversify the business. She began her career in the pharmaceutical industry at Merck & Co. in cardiovascular clinical development.
Alexandra (Alix) received a bachelor's degree from McGill University and a medical degree from Columbia University. She completed her residency in general surgery at NYU Medical Center, fellowships in Trauma Surgery and Critical Care at the University of Miami Medical Center and vascular surgery at The Johns Hopkins Hospital. She also holds a MPhil from Cambridge University and a MBA from the Leeds School of Business at the University of Colorado, Boulder.
Tak Cheung, Principal New Enterprise Associates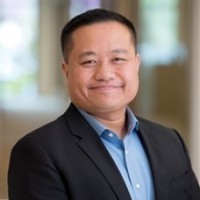 Tak joined NEA in 2018 as a Principal on the healthcare team. He focuses on medical device investments.
Prior to NEA, Tak was a Venture Partner at Merieux Development Venture Fund where he led all phases of investment for healthcare startups, including sourcing, diligence and investment approvals. Tak also co-founded Lexington Medical, a commercial-stage medical device startup in the gastrointestinal surgery space. Prior to Merieux and Lexington, Tak was VP of Business Development for the Global Surgical Division at Bausch & Lomb, and was responsible for all business development efforts in the ophthalmic surgical division. Tak has held various corporate and business development leadership roles at Edwards Lifesciences in the Heart Valve Therapy Division and Advanced Medical Optics (acquired by Johnson & Johnson).
Tak received a BS with Honors in Engineering and Applied Science from the California Institute of Technology, an MD from the University of California, Irvine, and an MBA from Harvard Business School.
Darshana Zaveri, Managing Partner Catalyst Health Ventures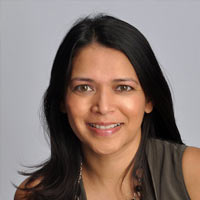 Darshana Zaveri is a Managing Partner of Catalyst Health Ventures. Darshana is actively involved in all aspects of Fund Management including Investments and Capital Raising. She led Catalyst's investments in Augmenix Inc. (Acquired by Boston Scientific, NYSE: BSX), nVision Medical (Acquired by Boston Scientific, NYSE: BSX), Maxwell Health (Acquired by Sun Life Financial, NYSE: SLF), Aria CV, Atacor Medical, Panther Therapeutix and Instylla Inc. She was also actively involved with portfolio company Allegro Diagnostics, Inc. (acquired by Veracyte, NASDAQ: VCT). She serves on the Boards of Directors of all the currently active CHV portfolio companies listed above and serves as Chair of the Board of Aria CV.
Darshana brings to Catalyst over a decade of experience in the health care and Life Science Industries. Prior to Catalyst, she was an Investigator at Vertex Pharmaceuticals and an integral part of the drug development programs in oncology, metabolic disease, and immunology. Previously she worked at Genome Therapeutics, a Massachusetts-based biotechnology company, at the Dana Farber Cancer Institute and completed an internship at the United Nations. She has authored several publications and scientific journal articles. She currently serves as a Catalyst of the Deshpande Center for Technological Innovation at the Massachusetts Institute of Technology, as a Board Director of Tie Boston (The Indus Valley Entrepreneurs) and as a lead advisor to the Portfolia FemTech fund.
Darshana received an MPA from Harvard University, a Master in Cell and Molecular Biology from Boston University, and a BS in Biochemistry from Bombay University in Bombay, India.
Juan Cueva, Investor Action Potential Venture Capital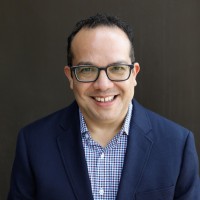 Juan Cueva is a Senior Associate with Action Potential Venture Capital in Palo Alto, CA. Juan was previously an Investment Manager with Applied Ventures, the venture arm of Applied Materials, the semiconductor equipment company. At Applied Ventures, Juan led investments in technologies at the intersection of life science and advanced material engineering. Juan served as Board Observer for Applied Ventures portfolio companies Ultivue, Exo Imaging, and Ontera.
Prior to venture capital, Juan worked in corporate development at Ultragenyx Pharmaceuticals, where he identified and evaluated startups developing therapeutics to treat rare diseases. He was also an early employee at Aratome, a startup spun out of Stanford University that developed technology to map and characterize neural circuitry at the nanoscale level.
Juan received an MBA from UC Berkeley, completed postdoctoral training in Neuroscience at Stanford University, received a PhD in Neurobiology from UCLA and BS in Neuroscience in UCLA. He speaks regularly at Haas on Venture Capital. Juan volunteers with Defy Ventures, which provides business guidance to entrepreneurial incarcerated individuals and serves on the Board of Directors for the Hispanic Foundation of Silicon Valley which grows the high-tech workforce by supporting STEM education for underrepresented primary, secondary, and college students. Juan is originally from Hacienda Heights, CA.
Gary Gershony, Partner BayMed Venture Partners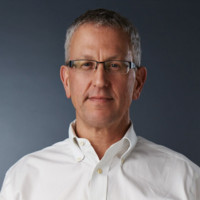 Gary Gershony, MD, FACC, FSCAI, FAHA, FRCPC: Medical/Academic Career – Dr. Gershony grew up in Toronto, Canada and attended the University of Toronto where he graduated from medical school at age 23. He continued his training in internal medicine and general cardiology at the University of Toronto where he also served as Chief Medical Resident. Dr. Gershony subsequently completed a fellowship in interventional cardiology at Emory University under the auspices of Dr. Andreas Grüntzig, the inventor of coronary and peripheral angioplasty. From 1993-1997 Dr. Gershony was Director of the Cardiac Catheterization Laboratories and Interventional Cardiology at the University of California, Davis, Medical Center. Since 1999 he has practiced interventional cardiology at John Muir Cardiovascular Institute in the San Francisco Bay Area where he is currently the Director of Cardiovascular Research, Education and Technology, and founded a successful Transcatheter Aortic Valve Replacement (TAVR) program. Dr. Gershony's research interests include novel devices for complex coronary and peripheral angioplasty, transcatheter valve therapies and local drug-delivery to prevent restenosis. He has participated in numerous multi-center clinical trials as a Principal Investigator. Dr. Gershony is board certified in general cardiology and interventional cardiology and is a Fellow of the American College of Cardiology, the Royal College of Physicians, the American Heart Association and the Society for Cardiovascular Angiography and Interventions. Dr. Gershony has authored over 100 manuscripts and abstracts in the field of cardiology and is a regularly invited faculty lecturer to the preeminent U.S. and international interventional cardiology meetings. Medical Device Innovation and Industry Career – Dr. Gershony was the Founder of Vascular Solutions, which had a successful IPO in 2000, and for which he served as Chief Medical Officer and a member of the Board of Directors from 1996-2002. Dr. Gershony was the principal inventor of the Duett™ Vascular Sealing Device manufactured by Vascular Solutions. Dr. Gershony was also the Co-Founder and Chief Medical Officer of AngioScore, a medical device company devoted to developing unique angioplasty scoring balloon catheters to address a variety of important clinical needs during coronary and peripheral interventional procedures. He was a member of the senior management team from 2003 until AngioScore's successful acquisition in 2014. Dr. Gershony has served on the adjunct faculty of the Stanford Biodesign Innovation Program. He also completed an Executive Program in finance and accounting (FANFE) at the Stanford Graduate School of Business in 2007. Dr. Gershony is the author of 11 issued medical device patents. He has been a member of the scientific advisory board or a consultant to numerous medical device companies and venture capitalists in the Bay Area and elsewhere. Dr. Gershony is an active early stage MedTech company investor and mentor, a member of Life Science Angels Medical Device and Digital Health Committee, and a member of the Band of Angels. Dr Gershony is a founding General Partner of BayMed Venture Partners, a venture capital fund focused on maturing early stage Medical Device and Digital Health companies located in North America and Israel.
Monday, January 11, 2021
12PM – 1PM EST
DIGITAL HEALTH
Leveraging Software to Lower Costs and Improve the Quality of Care
This panel focuses on investing in innovative digital health products that bring new efficiencies to the healthcare system, change how care is delivered or managed, and how patients are involved in their own care. Panelists will explore topics related to investing in digital health, including:
In what kinds of digital health technologies are they interested in investing?
What metrics and evidence do you look for in a digital health startup?
How can an early stage digital health company demonstrate the value of their products?
What are the main challenges for startups raising capital in this space?
The moderator and panelists will discuss this rapidly evolving field of healthcare investment, and will introduce the audience to the key fundraising opportunities and challenges facing digital health entrepreneurs today.
Dana Callow, Managing Partner Boston Millennia Partners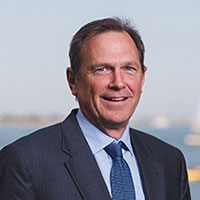 Mr. Callow is the Managing Partner of Boston Millennia Partners. Prior to founding Boston Millennia Partners, Mr. Callow co-founded the predecessor fund of BMP in 1982. Before that, he worked as a Senior Consultant at Braxton Associates, an international strategic planning firm that was formed by professionals from Bain & Co. and Boston Consulting Group. He worked with Fortune 100 companies in strategic planning and implementing merger and acquisition strategies. Prior to working in the management consulting business, Mr. Callow worked in sales and marketing for Tymshare, Inc. (McDonnell-Douglas). He was formerly Lead Director and Chair of the governance committee of PAREXEL International Corporation (Formerly NasdaqGS:PRXL), a $2.5 billion revenue clinical trials management company sold on September 29,2017 for $5 billion. He is a lead investor in, or has served as, a Director of a number of other public and private companies, including ILEX Oncology, Inc. (Nasdaq: ILXO), a cancer pharmaceutical company acquired by Genzyme for $1 billion; MedAptus, Inc., a mobile computing provider of clinical, financial and administrative software solutions to the medical community; and COTA Healthcare, Inc., a precision medicine company that stores, tracks and analyzes longitudinal clinical and billing data of oncology patients with the goal of improving outcomes and reducing costs. Other investment responsibilities included Glycofi Inc., (acquired by Merck, NYSE: MRK); HotJobs, Inc. (acquired by Yahoo, NasdaqGS: YHOO); iVillage, Inc. (acquired by NBC Universal, a subsidiary of General Electric, NYSE: GE); and Tektagen, Inc. (acquired by Charles River Laboratories, NYSE: CRL)
Mr. Callow is a member of the Advisory Board of the Dartmouth/Tuck Center for Private Equity and Entrepreneurship. He is also a member of the Board of Trustees and member and past Chairman of the Investment Committee at Tufts University and on the Board of Overseers at Tufts University Medical School. Mr. Callow is a National Board member for the Leukemia & Lymphoma Society where he chaired its Therapy Acceleration Program committee. Mr. Callow is a graduate of Tufts University and holds an MBA from the Amos Tuck School at Dartmouth.
Amit Garg, Managing Partner Tau Ventures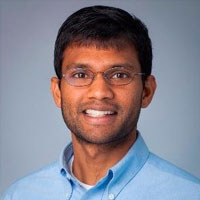 Amit Garg is currently Managing Partner at Tau Ventures, a $15M seed fund in Palo Alto focused on applied AI in digital health, automation (cars, drones, robots), and enterprise.
Key investments Amit Garg has worked on in the past include UniKey (smart locks), nuTonomy (self-driving cars, sold for $450M), BioBeats (machine learning for human well-being, acquired by Huma / Medapod), Glooko (diabetes management), Cohero Health (respiratory management), Terapede (low-dosage X-ray detection), Figure1 (medical communication), HealthifyMe (fitness and health-tracking), Healthy.io (home-based urinalysis) and RapidDeploy (cloud-based emergency response).
Amit Garg has been in Silicon Valley for 20 years — at Samsung NEXT Ventures, cofounded a startup called HealthIQ (as of May 2019 a series D that has raised $120M and valued at $450M), at Norwest Ventures, and doing product and analytics at Google. His academic training is BS in computer science and MS in biomedical informatics, both from Stanford, and MBA from Harvard. He speak natively 3 languages, live carbon-neutral, am a 70.3 Ironman finisher, and have built a hospital in rural India serving 100,000 people.
Michael Sidler, General Partner Redalpine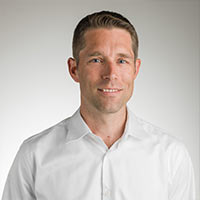 "Out of pure passion!" That's Michael's answer to why he co-founded Redalpine in 2006: "Isn't it incredible to experience how an idea develops into an enterprise? Founders typically start with nothing more than a story and a vision that has to be convincing enough to inspire investors and employees to believe in them."
During his Ph.D. in molecular biology he soon realized that his interests were much broader. This led him to joining The Boston Consulting Group. During that time, in the dotcom bubble, he made his first steps as a business angel. "I lost more money than I gained, but that only heightened my enthusiasm for startups," he laughs. Consequentially, in 2003 he joined Prionics, one of the early Swiss role-model startups. Following his passion, he eventually changed the sides of the table to focus entirely on venture capital – because it's in the hot spot of his interests: "firstly, science, innovation, and technology; secondly, entrepreneurship; and thirdly, the financial world."
Michael sees venture capital as an indispensable driver of the future economy. "Statistics shows that companies older than five years cumulatively don't create jobs anymore," he says. "Job growth comes from young companies." And that means from startups with visionary founders.
Michael has two daughters and enjoys sports, as does nearly everyone at Redalpine. "And I also like working in the garden," he says. No wonder: after all, he likes to see his undertakings grow and bear fruits.
Nadav Shimoni, Head of Digital Health Arkin Holdings Ltd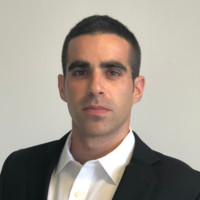 Dr. Nadav Shimoni joined Arkin Holdings in 2020 as head of Digital Health sector. He comes from a diverse background combining experience in medicine together with venture capital, business development, and deep technological project/product management.
Dr. Shimoni is a physician by training, previously the Director of Hospital Business Development at Clalit Health Services, Israel's largest integrated payer-provider system, governing one of the world's largest and richest longitudinal healthcare database. In parallel, he conducted research in public health focusing on implementation of data/AI-driven solutions in the clinical workflow.
Dr. Shimoni is the founder of 81 HealthTech Network, a 250-members community for IDF intelligence core technological unit alumni active in the HealthTech sector. In his prior positions he served as Head of Business Development at Rambam Medical Center while practicing internal medicine and as an Associate at Accelmed, VC & PE medical device investment firm.
He holds M.D. from Ben Gurion University, Magna Cum Laude.
Brian Laegeler, Principal, Touchdown Ventures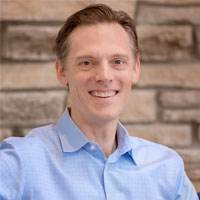 Brian Laegeler joined Touchdown Ventures in the Fall of 2018 to source and execute corporate venture capital investments. He is currently focused on tech-enabled solutions for the pharmaceutical sector. Brian brings over 15 years of investment and corporate advisory experience across multiple industries, geographies, and stages.
Prior to Touchdown, Brian most recently served as vice president of mergers & acquisitions for Loop Capital Markets, where he led transaction execution across sectors such as consumer/retail, software, VR gaming, biotech, industrials, utilities and infrastructure. Prior to Loop, Brian was an equity analyst for Morningstar where he covered generic and specialty pharmaceuticals. His successful recommendations led to the creation of his own hedge fund, Shimpaku Capital, L.P., which significantly outperformed the S&P 500. Earlier in his career, Brian was an associate with RoundTable Healthcare Partners and a senior financial analyst in the mergers & acquisitions group at Bear Stearns.
Brian received a BS in Business Administration, with distinction, from Indiana University and earned an MBA from Harvard Business School. He is also a CPA.
He resides in the Chicago area with his wife and daughter where they support the local food movement via their small-scale farm.
Monday, January 11, 2021
2PM – 3PM EST
Oncology Innovation
The Search for New Approaches to Diagnosing & Treating Cancer
This panel is a discussion on topics relevant to investment in current innovations in the oncology space. Topics the panelists might consider discussing include:
The technologies/approaches that investors find the most compelling
Whether platform technologies or single assets are preferred for investment/partnerships
What criteria do investors use when assessing companies for their portfolio or pipeline
Panelists can discuss the industry-wide changes currently seen, including the advance of personalized medicine and the rise of new therapeutic approaches (CAR-T, oncolytic viruses etc.), and how that is affecting the investing landscape.
Greg O'Ryan Johnson, Advisor, Cancer Fund
Thierry Wurch, Senior Director, Ipsen S.A.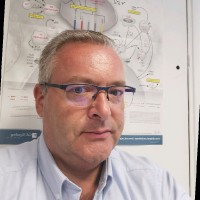 Since March 20, Thierry leads the Global External Innovation activities for Europe at Ipsen. Prior to that, he was at SERVIER where he successively led the immunotherapy discovery research programs until end 2016 then joining the newly created External Research and Innovation group overseeing global scouting activities in Oncology.
Thierry Wurch holds a Ph.D in Molecular and Cellular Biology from the University Louis Pasteur (Strasbourg, FR, 1992), followed by a post-doctoral training at the University of Ghent (BE). He is member of the Editorial board of MABS (Taylor & Francis), Distinguished Advisor of The Antibody Society and Chair of the IUPHAR-NC Antibody Committee. He is co-author of more than 90 publications.
Rohit Pratap Singh, Vice President, Investments, Xeraya Capital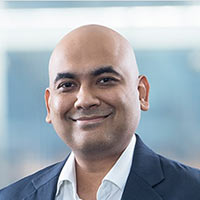 Rohit joined Xeraya Capital in August 2015. He has more than a decade experience in PE/VC investments and front end investment banking.
Rohit has extensive experience in the PE/ VC/ M&A space. As an investment banker, he has represented clients from Asia, Europe and the US, advising them on cross border acquisitions worth over USD 1 billion and as a VC he has been part of investments in US, W.Europe and Asia. Apart from developing skill sets in equity transactions, Rohit also brings in cross cultural work experience gained from working in different regions and jurisdictions, an understanding of local/international M&A laws and an extensive network of bankers and fund managers.
Prior to Xeraya, Rohit worked in PwC, KPMG and Rabobank in their respective M&A/ IB teams. He graduated as an engineer and has an MBA from India's leading institution – Indian Institute of Technology, Kharagpur. He is also a Chartered Financial Analyst (CFA) charterholder.
Diana Saraceni, Founder, Managing Director Panakes Partners
is an investor with long experience in Venture Capital. She is currently Co-Founder & General Partner at Panakes Partners (www.panakes.it), an Italian Venture Capital firm dedicated to early stage investments in healthcare in Europe and Israel. Diana can rely on over 15 years of Venture Capital experience. She has also co-founded and managed 360 Capital Partners (www.360capitalpartners.com), one of the leading Venture Capital firm in Europe. She has led investments in a significant number of companies all over Europe, not only in the medical device sector, and generated several exits as IPO and M&A transactions. Ms Saraceni has a strong knowledge of the Venture Capital community in Italy and Europe. Ms. Saraceni holds an Msc in Engineering and an MBA from Luiss University.
David Xu, Chief Business Officer Viva BioInnovator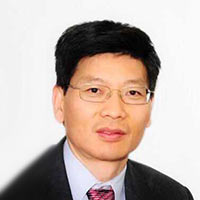 Dr. David Xu has over 20 years of pharma experiences in drug development, sales and marketing. He is currently the CBO at Viva Biotech, responsible for the investment and incubation business, including project sourcing and evaluation, post-investment management and exit. Prior to joining Viva, Dr. Xu was a group VP at Zhejiang Jiuzhou Pharma, responsible for building up the Pharma business. Before returning to China, Dr. Xu was Head of Marketing and New Product Planning at Purdue Pharma(US). Dr. Xu started his career at Novartis and held various positions in Development and Commercial, including Head of Specialty Products Franchise at SANDOZ, Inc. and Head of Suzhou Novartis R&D center.
Lore Gruenbaum, Vice President, Therapy Acceleration Program Leukemia & Lymphoma Society (LLS)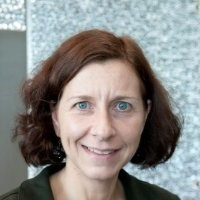 Dr. Lore Gruenbaum joined LLS in 2020 as the Vice President for the Therapy Acceleration Program (TAP), the LLS venture philanthropy program aiming to accelerate high-risk, innovative blood cancer therapeutics. She brings 20 years of drug discovery and clinical development experience to LLS working on small molecules, biologics, RNA-directed and cell therapies in multiple therapeutic areas including oncology, immunology, virology and neuroscience. Most recently, Dr. Gruenbaum was employed as the Vice President, Biology at Gotham Therapeutics pioneering drug discovery in Epitranscriptomics. Prior to this, she was part of the executive leadership team at Applied Biomath where she led collaborative mechanistic modeling projects to accelerate and de-risk drug development for biotech and pharma and acted as the principal investigator on a NIH small business grant. Dr. Gruenbaum held roles of increasing responsibility at Boehringer Ingelheim and Roche Pharmaceuticals driving technical innovation, predictive toxicology, novel mechanistic and biomarker strategies for drug discovery and clinical projects. She completed her Ph.D. at Free University of Berlin with 'summa cum laude' and conducted postdoctoral studies at Yale University.
Monday, January 11, 2021
4PM – 5PM EST
Angel Investors
Explaining the Process of Engagement
This panel focuses on angels in Biotech investment and how angels assess current biotech investment trends and criteria. Topics may include:
Types of deals Biotech angels like to do
What it's like to work with an angel investor
How biotech and investment landscapes evolving
Angel investors have been one of the first go-to investors as an incredibly important source of capital for fundraising entrepreneurs. Panelists will highlight the perspective of an angel when approaching a deal in the space. Angels will explain their investment preferences and their evaluation criteria, and provide overall advice in how to approach and build relationships with them. The panel will serve as an educational opportunity for scientist entrepreneurs to better understand the trends in angel investment in the bio-pharmaceutical field.
Yaniv Sneor, Founding Member Mid Atlantic Bio Angels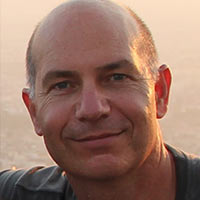 Yaniv Sneor is a (reformed) physicist, who made the transition into the business world after being bitten by the entrepreneurial bug. Yaniv has been involved in founding, growing, managing and re-engineering companies for the past 25+ years, in multiple industries. He ran companies of different sizes and at different life-stages, led re-structuring activities, purchased and sold multiple companies, and negotiated and integrated joint ventures and strategic relationships.Yaniv is one of the founders of MABA – Mid Atlantic Bio Angels (bioangels.net) a life science angel investor group. He is president of Blue Cactus Consulting (bluecactusconsulting.com), and CEO of Native State Therapeutics, a recently-formed biotechnology company, in the neurodegenerative space.
Ozan Isinak, President, Central Canada Keiretsu Forum
Mr. Isinak is a serial entrepreneur, investor and alternative investment expert with over 25 years of international experience within the angel investment, venture capital and private equity sectors. Ozan worked in Silicon Valley during the first dotcom boom throughout the 1990's where he helped secure strategic investor and digital business initiatives of fortune 1000 companies in San Francisco, Los Angeles, Seattle, New York, Toronto, Hamburg, Stockholm, London and Istanbul. Ozan later acted as General Partner in various angel investment and private equity practices.
He is currently the President of Keiretsu Forum's Canada region, the world's largest angel investment network operating on three continents. The global network specializes in syndication of deals and invested over $73 million USD into 168 early stage companies in 2016 alone.
Mr. Isinak is also the co-founder of Headwayz, an international platform for angel backed companies looking to grow through mergers, acquisitions and joint ventures. The platform currently attracts startup deal flow originating from 25 countries from North America, Asia, Europe and the Middle East.
Ozan received his MBA in Finance from the University of San Francisco – McLaren School of Business in 1998 and holds a double major in Economics & Political Science from the University of Western Ontario (1994). He speaks English, Turkish and French.
Prathna Ramesh, Executive Director Maple Leaf Angels (MLA)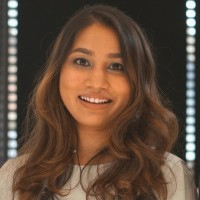 Prathna joined MLA in 2017. As Managing Director, she works collaboratively with MLA's Board of Directors to set overall strategic and operational objectives for the group. She manages the MLA48 Fund I & II Limited Partnership, an Angel fund making investment decisions in 48 hours. Prior to this, she worked with About Communications, a Telecommunications & Information Technology firm. Prathna brings experience in account management, client operations and project management. She holds a B.Com degree from the Rotman Commerce Program at the University of Toronto.
Jeff Arnold, Member Boston Harbor Angels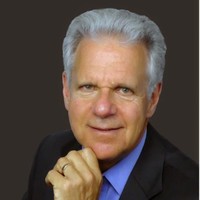 Mr. Arnold is the president of Arnold Strategies, LLC, a strategic advisor to early and growth stage CEO's, and an angel investor with Mass Medical Angels and Boston Harbor Angels. As an angel investor, Mr. Arnold, has invested in, among others, SmartCells (sold to Merck), BioAssets development Corp (sold to Cephalon), Syntonix (sold to Biogen Idec), Health Honors (sold to Healthway) and JB Therapeutics (now public as Corbus Pharmaceutical Holdings). Prior to founding Arnold Strategies, Mr. Arnold spent 20 years as the CEO of multiple private and public technology and life science companies. Among these include Cambridge Heart, a cardiology diagnostics company which he founded and took public, CardioFocus, a VC backed catheter ablation company and Accelrys, a public company with software tools for rational drug design, now a division of Dassault Systemes. Mr. Arnold is a guest lecturer at the MIT Sloan School, mentor at the MIT Venture Mentoring Society, on the Grant Review Board of the MIT Deshpande Center and on the Board of Overseers at the Museum of Science. He was formerly Chairman of the Greater Boston Chapter of the American Heart Association. He received a BSEE from MIT in 1972.
Norm Gitis, Founder, Managing Partner Lymo Ventures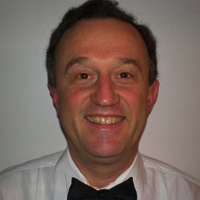 Norm has a Ph.D. in engineering, was a visiting professor at MIT, advisory engineer at IBM, engineering manager at Maxtor. He founded and led a high-tech company making scientific instrumentation and became a Silicon Valley entrepreneur. After selling the company with multiple offers, he founded a multi-family office, which actively invests in start-ups, mostly in California and New England. Currently, Lymo Ventures has an active portfolio of 17 companies, about three quarters of them are in med-tech.
Norm chairs Boards of directors of two med-tech companies, serves on a Board of a medical diagnostics company, is an active mentor of numerous start-up companies, managing partner of the multi-family office, and a member of screening committees of prominent angel associations in Silicon Valley, including Band of Angels and Life Science Angels.
Tuesday, January 12, 2021
10AM – 11AM EST
DIAGNOSTICS INVESTORS
New Generation of Technologies Changing Treatment Paradigms
This panel focuses on investments in innovative diagnostics, ranging from IVD, genomics, precision medicine, and more. Topics may include:
Current areas of interest
Current challenges in this ecosystem – Navigating the competitive landscape
Commonly observed red flags
Successful deals
Panelists will discuss how companies can successfully fundraise for their budding diagnostics technology and the best way to successfully approach and develop a relationship with relevant investors. Panelists will also explore current areas of interest and why they are relevant, as well as developmental and regulatory hurdles and how companies can address these problems to attain key milestones.
Nola Masterson, Managing Director, Science Futures (Moderator)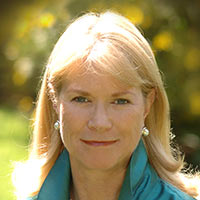 Nola Masterson is Managing Director of Science Futures LLC. Science Futures is a 26 year old investment and advisory firm. Ms. Masterson is a biotechnology industry leader and forward thinker with more than 32 years of business experience in the life sciences industry and in venture capital investment. From 2000 to 2005, she was a Venture Partner with TVM Capital GmbH, one of the first and largest venture capital firms in Germany. She was a co-founder and President of Sequenom, Inc., a DNA sequencing company which went public on Nasdaq in 2000, and wrote the first business plans for IDEC and Insight Vision, as a consultant to Kleiner Perkins Caufield & Byers, and for ReSound, with Dr. Rodney Perkins, the founder of ReSound. She was the first biotech analyst on Wall Street for Drexel Burnham and Merrill Lynch.
Ms. Masterson is a member of the Board of Directors of Repros Therapeutics Inc. (RPRX) and Generex Biotechnology Corporation (GNBT), both Nasdaq-traded companies, and serves on the Audit Committee and Compensation Committee of both companies. She also is on the Board of Directors of Omicia, Inc., an early-stage pharmaco-genomics company. She is Chairwoman of the BayBio Institute, a non-profit organization serving the Northern California life sciences industry by focusing on best practices, entrepreneurship, workforce development and science education, and also serves on the Board of Advisors to Astia, a non-profit organization dedicated to advancing women entrepreneurs. She also is on the Board of Advisors of the Professional Women's Healthcare Alliance and of BioAgenda. She is a graduate of the Stanford Law School Board of Directors College course.
In 2003, she was included in Irish America magazine's annual "Business 100" and received the Alumni Achievement Award from Marymount College at Fordham University in 2004.
Stephen Pitt, Head of JLABS @ US North East, NYC, Boston, & Philadelphia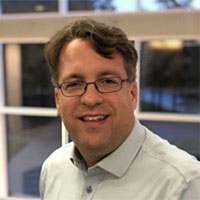 Stephen Pitt, Ph.D. is the Head of Johnson & Johnson Innovation, JLABS US North East which includes the JLABS @ NYC, JPOD @ Boston, JLABS @ LabCentral, JLABS @ M2D2 and JPOD @ Philadelphia. He is responsible for external engagement, innovation sourcing, company onboarding, portfolio management, operational excellence, educational programming and P&L. He catalyzes and supports the translation of science and technology into valuable solutions for patients and consumers across the pharmaceutical, medical device, consumer and healthtech sectors.
Steve joins JLABS from GlaxoSmithKline, where he was Senior Director of Emerging Science Innovation and Head of the Digital Innovation Hub R&D Team. At GSK, Steve led externally focused R&D teams that shifted pipeline strategies from basic symptom relief to holistic disease management to transform self-care. He also created partnerships with academic institutions, start-ups, corporate partners, hospital systems, and other novel outsourcing collaborators with the aim to build breakthrough technology platforms and products.
Prior to GSK, he continually increased his responsibility as an R&D leader over 15 years in drug discovery, pharmaceutical development and consumer healthcare at Johnson & Johnson, Pfizer, Bayer, and in biotech. His experiences include drug discovery and advancing compounds to clinical trials, pharmaceutical development and commercialization of novel Rx Drugs, and consumer health product development in upstream innovation groups to shape and launch new external technologies.
Steve earned his Ph.D. in Molecular Pharmacology from Cornell Medical School and Memorial Sloan Kettering Cancer Center in New York City. At Cornell, Steve pioneered computational molecular dynamic drug discovery approaches. He also holds several patents and has published in top scientific journals.
Josh Phillips, Managing Partner Catalyst Health Ventures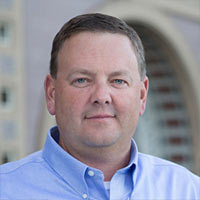 Joshua Phillips is a Managing Partner of Catalyst Health Ventures. Josh led Catalyst's investments in Novazyme Pharmaceuticals, Inc. (acquired by Genzyme Corp), BioTrove, Inc. (acquired by Life Technologies Corp), Biocius Life Sciences, Inc. (acquired by Agilent Technologies, Inc), Vortex Medical, Inc. (acquired by Angiodynamics), Allegro Diagnostics, Inc. (acquired by Veracyte), Pavilion Medical Innovations, Sera Prognostics and Cruzar Medical. He is a Director of SevenOaks Medical, Pavilion Medical Innovations, Sera Prognostics, Cruzar Medical, Saphena Medical and Kaleidoscope. Prior to joining Catalyst, Josh was a Manager at the Lucas Group, a boutique strategy-consulting firm, where he led engagements advising healthcare, life science, and technology-based companies. Josh received a B.E. in Electrical Engineering and Mathematics from Vanderbilt University and an M.B.A. from the Harvard Business School.
Jenny Rooke, Managing Director Genoa Ventures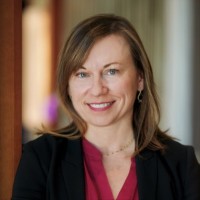 Jenny is the founder and managing partner of Genoa Ventures, where she leverages her unique toolkit of genetics domain expertise, strategic business acumen, and venture investing to launch and empower the next generation of category-defying companies at the convergence of technology and biology. She has over a decade of investing experience beginning at Fidelity Biosciences in 2006 as a Kauffman Fellow. After Fidelity, Jenny helped establish the investing function at the Gates Foundation funding companies in genetic engineering, diagnostics, and synthetic biology. Jenny began 5 Prime Ventures in 2014 using the largest life sciences syndicate on AngleList, and achieving one of the highest-performing AngleList syndicates of any sector. Her prior investments include Zymergen, Caribou, Accuri (acquired by Becton Dickinson), and Topaz (acquired by Sanofi).
Prior to her investing career, Jenny was a management consultant with McKinsey for the pharma and biotech sector. She also served in executive management roles at U.S. Genomics leading Corporate Development and Research and Development.
Jenny studied physics at Georgia Institute of Technology and has a PhD in genetics from Yale.
Jenny's love for sailing led her to name the fund Genoa – the sail that increases performance and stability of a sailboat. She aims to help her entrepreneurs and their companies navigate the start-up life cycle with the power of her network and her experience building and advising companies to get to the final destination – value creation and category creation.
Thom Rasche, Partner Earlybird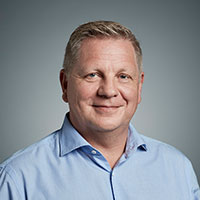 Thom Rasche joined Earlybird as a Venture Partner in 2003 and was promoted to Partner in 2006. Since 2014 he has been Partner at Earlybird Health Management GmbH & Co. KG. Thom has more than 16 years experience as investor. Further, he is a seasoned executive in the medical device and diagnostic sectors with over 29 years of operational experience. Since he joined Earlybird, Thom has been responsible for the medical device portfolio and new investments in this area. He is currently on the board of Miracor Medical SA (Awans), Atlantic Therapeutics Ltd. (Galway), Alesi Surgical Ltd. (Cardiff) and Polares Medical SA (Ecublens). Before joining Earlybird, Thom was with Johnson & Johnson Medical Devices and Diagnostics group in various international senior management roles, lastly as Managing Director for Ethicon-EndoSurgery Germany. Thom Rasche holds a Degree as Diplom Kaufmann (MBA equivalent) from the University of Applied Sciences in Lüneburg, Germany.
Anya Roy, Head, Illumina Accelerator Cambridge, Illumina Accelerator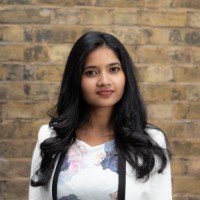 Illumina Accelerator is a company creation engine building and investing in early-stage startups with extensive mentorship, financial support, and access to genomics systems and lab space in the SF Bay Area and Cambridge (UK). Every 6 months, Illumina Accelerator invests in 3-5 startups advancing breakthrough applications in genomics, including therapeutics, diagnostics, agriculture, synthetic biology, software/hardware, and direct-to-consumer. Since 2014, we have invested in more than 40 companies who have collectively raised over $550M in VC funding.
At RESI, we're connecting with early-stage companies, as well as other folks to collaborate with or co-invest in our genomics-driven startups. We're also interested in connecting with academia and medical centers to recruit talented entrepreneurs to apply to Illumina Accelerator.
Tuesday, January 12, 2021
12PM – 1PM EST
Medtech Strategics
Large Medical Device Firms Seeking External Innovation
In the medical technology sector, major corporations are increasingly looking to external startups and inventors for innovative new technologies. In addition to traditional M&A, these major strategic players in the medtech world are exploring innovative strategies to partner with early stage startups, and our speakers will explore topics such as:
How do major corporations find new device technologies that are a fit for their pipelines?
What can an early stage startup do to find the right partner?
How do partnerships work, and what conditions might a major partner have?
What kind of technical and commercial validation will be required to secure a partnership?
The panelists will explore these topics with reference to the technology areas that they are looking at for their future pipelines.
David Uffer, Senior Partner Alira Health Ventures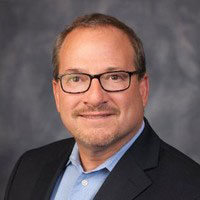 David Uffer joined Alira Health with over 25 years of management experience in the medical device, products and clinical diagnostics field. He has lead strategy development, strategic planning and business development activities in these fields for mid and large cap public companies.
David has directed business development deals ranging from M&A, licensing, distribution and co-development for companies such as Medtronic (legacy Covidien) in their respiratory and medical products business, as well as Hologic and Boston Scientific. He has held management roles at Integra Lifesciences and Abbott Labs.
David has a BA from Clark University, Worcester, MA and an MBA from Thunderbird, School of Global Management, Glendale, AZ.
Tomoko Ishikura, Business Development Advisor, Nipro Corporation
Tomoko is Partner at Kicker Ventures and Business Development Advisor to Nipro. Located in the SF Bay Area, Tomoko leads business development activities at Kicker Ventures in addition to fund management focusing on digital health investment. As Business Development Advisor, she supports Nipro's due diligence process for a variety of global investment, acquisition and partnership opportunities.
Prior to joining Nipro and Kicker Ventures, Tomoko was Business Development Manager at Avantec Vascular, a U.S. subsidiary of Nipro. Prior to Avantec, Tomoko was a consultant for Axios International in France, and PwC's PRTM and Aqumen Biopharmaceutical in Japan. She holds an MBA from INSEAD and MS in Medicine from Kyushu University. She is a member of INSEAD angels group and AIR of HealthTech Capital angels group.
Christina Salys, Director of New Business Development, Intuitive Surgical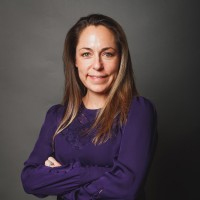 Christina Salys is a Director of Business Development at Intuitive Surgical where she leads the process for evaluating and executing transactions ranging from technology acquisitions and structured acquisitions, licensing and co-development collaborations, and strategic equity investments. Previous to Intuitive, Christina started out her career designing implantable cardiac leads for St. Jude Medical where she went on to hold roles in engineering management and program management. Christina also spent time at Flextronics Medical where she led a program management organization and conducted technical business development activities. Christina holds a Bachelor of Science in mechanical and biomedical engineering from Carnegie Mellon University, a Master of Science in biomedical engineering from UCLA and a Master of Business Administration from UCLA Anderson School of Management.
Rachel Rea, Director, Strategy & Portfolio Management, Surgical Innovations, Medtronic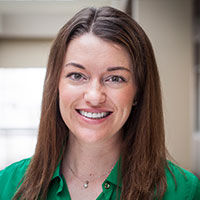 Rachel is a Director of Business Development and Licensing at Medtronic. She has been with Medtronic for almost 9 years serving both its Respiratory, Gastrointestinal & Informatics division and more recently its Surgical Innovations division. As a Director of Business Development and Licensing, Rachel is focused on opportunities to bring additional innovation to Medtronic and its patients. These opportunities could consist of licensing, distribution, investment, acquisition, etc. Rachel has a Bachelor of Science in Biomedical Engineering from the University of Miami in Miami, FL, and a Masters of Business Administration from the University of Colorado at Boulder.
Takumi Uehara, Manager, Business Development HQ, Terumo Corporation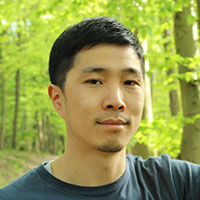 Takumi is a Corporate Development manager at Terumo. Currently based in Boston, Massachusetts and working with Catalyst Health Ventures, he is responsible for identifying and executing on investment, partnership and acquisition opportunities in innovative healthcare technologies. Takumi has been working at Terumo for over 10 years, serving various functions from operations to strategic planning in different geographies. Prior to the current role, he was a project manager for Terumo Pharmaceutical Solutions in Belgium. Takumi holds an MBA from IMD Business School in Switzerland and a BS in Management from the University of Warwick in the UK.
Tuesday, January 12, 2021
2PM – 3PM EST
EARLY STAGE THERAPEUTICS INVESTORS
Bringing the Newest Therapies to the Clinic
This panel aims to bring a diverse group of experts & senior decision making staff from VCs, corporate pharma, and other investor types together to discuss topics such as:
How they make decisions
What can startups do to be more attractive?
Areas of high need
Overcrowded areas
Common mistakes/red flags
The moderator will guide the discussion through topics including how the investors source & vet novel therapeutic assets, what kinds of technology are of interest to them right now, and how they as investors work with a startup to move a new drug toward commercialization.
Cynthia Cai, Ph.D.; MBA; M. Eng., Venture Partner, Viva BioInnovator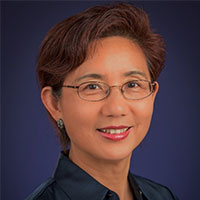 Dr. Cynthia Cai is an executive and investor with over twenty-five years of experience in the healthcare and life science industry. International experience in sales, marketing, business development, equity investment, and board membership. In-depth understanding of global biotech and life science business, widely recognized as having a unique ability to bridge collaborations between technology and business, between the west and east cultures.
Dr. Cai is currently a venture partner of Viva BioInnovator, investing in biotech innovation with novel solutions to cross multiple therapeutic areas. Before that, she served as senior advisor to Northern Light Venture Capital, led its healthcare investment effort in the US. She serves as a member of the board of F5 Therapeutics, Arthrosi Therapeutics, and AceLink Therapeutics.
Previously Dr. Cai had over 20 years of experience in leadership positions with Agilent Technologies. As senior director of marketing, she was responsible for its billion-dollar Chromatography, Automation, and Mass Spec. business. As business development and product marketing manager, she was involved in multiple acquisitions and divestitures, led a $500+ million-dollar flagship product development and its global commercialization, also led the company's first full IVD registration.
Dr. Cai earned a B.A. and Master of Engineering from Tsinghua University, received her Ph.D. in Chemistry from the University of Massachusetts, and an MBA from The Wharton Business School of the University of Pennsylvania. Dr. Cai had been a regular speaker at healthcare investment conferences such as BIO; RESI; China Focus at J.P. Morgan, SAPA Annual Conference, and Wharton China Business Forum.
Shyam Patel, Director, Business Development California Institute for Regenerative Medicine (CIRM)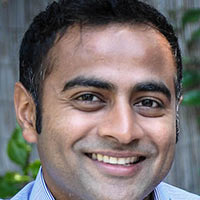 Shyam Patel currently serves as Director for Business Development at CIRM. With $3 billion in funding and 168 active stem cell programs in its portfolio, CIRM is the world's largest institution dedicated to addressing unmet medical needs with cellular medicine. At CIRM, Shyam manages the application and approval process for the flagship Clinical Trial Projects Program, which has 2019 annual budget of $123M. To date, CIRM has funded 53 clinical trials in transformative stem cell-based therapies spanning various indications including oncology, rare diseases, cardiovascular and neurological disorders. Shyam also leads CIRM Business Development activities and manages the Industry Alliance Program (IAP). The IAP is a collaborative effort between CIRM and select industry partners to support development and commercialization of CIRM's most promising portfolio projects. In 2018 alone, CIRM's clinical stage projects leveraged CIRM funding to raise $1B in corporate partnership and venture investment funding. Prior to joining CIRM, Shyam led preclinical development of tissue-engineered graft implants as the CEO/CSO of NanoNerve, Inc. He also served as part-time Bioengineering faculty at UC Berkeley. Shyam holds a Ph.D. in Bioengineering from the Universities of California, Berkeley & San Francisco.
Somjeet Dey, Senior Manager Otsuka Pharmaceuticals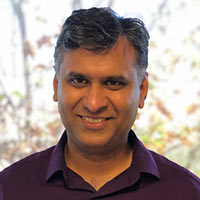 Somjeet has been working with Otsuka's Business Development department since 2013 and he presently leads the company's business development operations in the US for drugs, devices and diagnostics. Somjeet believes in Otsuka's "big venture" spirit and is committed to strategically building a product pipeline that would sharpen the company's long-term competitive edge. Consequently, he engages regularly with academia, accelerators and VCs to explore growth opportunities for Otsuka. He played an active role in the buy-side due diligence and negotiations for Otsuka's recent acquisitions of Neurovance, Inc. and Visterra, Inc. Before joining Otsuka, Somjeet developed and implemented technology solutions for financial institutions across Asia, Africa, Europe and North America. He received his MBA degree from The Ohio State University.
Noel Jee, Principal Illumina Ventures

Noel joined Illumina Ventures in 2017 and focuses on investments in biopharma, life science tools, and diagnostics. Prior to joining Illumina Ventures, Noel was a management consultant at L.E.K. Consulting where he developed strategic business insights for biopharma and diagnostics companies. At L.E.K. Consulting, he developed commercial launch strategies for new therapeutics, engaged in diligence efforts for asset acquisitions, created portfolio expansion strategies for biopharma, and shaped organizational restructuring efforts for clients across the life science sector. ​ As an avid enthusiast of the entrepreneurial ecosystem, Noel helped bootstrap an asthma-focused diagnostics startup during graduate school, created and ran an IT startup in college, and played an active role in the startup communities at both universities. Noel obtained his Ph.D. in Chemistry and Chemical Biology from the University of California, San Francisco, and a dual B.S. in Biochemistry and Physiology and Neurobiology from the University of Maryland, College Park.
Owen Smith, Investment Director 4Bio Capital Partners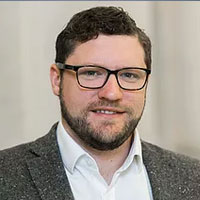 Owen is an Investment Director at 4BIO Capital with significant experience working with early-stage biotechnology companies.
Owen is currently a Director at Locki Therapeutics, and while at Arix Bioscience, previously acted as an Observer on the boards of LogicBio and Depixus.
Owen holds a Masters of Science in Experimental and Translational Therapeutics from the University of Oxford in and is also qualified as an accountant, having spent several years working in assurance and advisory roles at Grant Thornton with public and private clients.
Wednesday, January 13, 2021
10AM – 11AM EST
CORPORATE VENTURE CAPITAL
The Corporate Landscape Morphed & New Opportunities Abound
This panel discusses what strategies are employed by corporate venture capital firms for investments and partnerships with early-stage companies. Potential topics for the panel include:
What corporate VCs look for in companies
What working with a corporate VC entails
What companies should do to be relevant to the corporate VC
Panelists could also discuss the relationship between the corporate venture capital firm and the parent company and how it affects investment criteria.
Michael Baran, Executive Director, WRD and Principal, Pfizer Ventures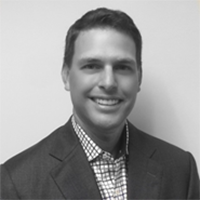 As Partner on the Pfizer Ventures team and Executive Director in the Emerging Science and Innovation group, Mike has responsibility for growing venture investment transactions and managing equity investments aligned with future directions of Pfizer. He currently has responsibility for Pfizer's investments in Accelerator NYC, Magnolia Neurosciences, BlueLight Therapeutics, ImCheck Therapeutics, ImmunOs Therapeutics, Autobahn Therapeutics, and Mediar Therapeutics.
From 2017-2018 Mike served as Senior Director of Portfolio Strategy and was responsible for critically assessing the R&D portfolio from a volume, value, quality, risk and productivity perspective with the ultimate objective of maximizing R&D productivity and value generation. From 2011-2017 Mike was Senior Director, Scientific Affairs for the R&D President's Office where he was responsible for enabling and communicating the R&D strategic agenda as well as leading colleague development capabilities. Mike joined Pfizer in 2008 in the market access space providing strategic and analytical support around marketing and managed care contracting with commercial and government payers.
Prior to 2008, Mike worked within the NIH Protein Structure Initiative's Northeast Structural Genomics Consortium coordinating protein structure production efforts, including bioinformatics, protein expression/purification and 3D structure determination. Mike is also a co-founder of Nexomics Biosciences, a NJ based biotechnology company focused on providing gene-2-structure services as well as early stage drug target validation. He is actively involved in the local biotechnology community participating in eLabNYC, Rutgers HealthAdvance, and the BioIdea NYC.
Mike earned his Ph.D. from Robert Wood Johnson Medical School / Rutgers, the State University of New Jersey in biochemistry where his research focused on structural biology and scientific software development. He holds a M.B.A. from Rutgers Business School with a focus in pharmaceutical management and received his B.S. in Biochemistry / Information Technology from Syracuse University.
Jorge Aquino, Director, Ventures Johns Hopkins Technology Ventures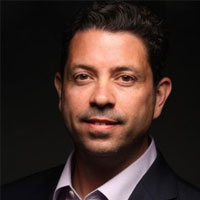 Jorge Aquino is Director of Ventures for Johns Hopkins Technology Ventures. He is an experienced Business Development professional providing leadership and guidance to Johns Hopkins University's FastForward innovation hub with respect to the development and growth of high value start-up companies. Mr. Aquino has raised the profile of Johns Hopkins University. During his time at Johns Hopkins FastForward companies have raised more than $1.8B. Prior to joining Johns Hopkins University Mr. Aquino led M&A and strategic partnering activities for Canon Biomedical, Inc. — the lifesciences division of Canon USA, Inc. Previously, Mr. Aquino was Senior Manager of Business Development for Emergent BioSolutions Inc. where he was involved in numerous M&A transactions including the acquisition of Trubion Pharmaceuticals and Cangene, Inc. Prior to Emergent Mr. Aquino managed the biotech portfolio of Maryland Venture Fund, a division of the Maryland Dept. of Business & Economic Development. Mr. Aquino received his B.S. in Biological Sciences from the University of Maryland, M.S. in Biotechnology from the Johns Hopkins University and MBA from Loyola University of Maryland.
Emilia Gonzalez, Principal Joyance Partners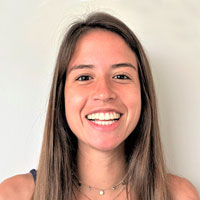 Emi is an entrepreneur, running-enthusiast, investor and world traveler based in Boston. Prior to Joyance, she founded a diabetes digital health company, worked for Half Court Ventures, an early-stage VC firm, and was the Director for Harvard's premier undergraduate competition, i3 Innovation Challenge. She holds a BA in Molecular Biology from Harvard College and is a co-author in two publications related to cardiovascular regeneration in Circulation Research and Nature Communications. At Joyance, she focuses on biotech and healthcare investments. Emi is passionate about health equity and helping founders accomplish their goals.
Mark Ralph, Executive Director Boehringer Ingelheim Venture Fund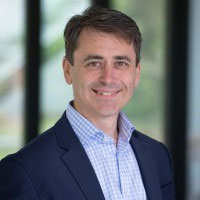 After completing his Master's degree in chemistry, Mark joined Boehringer Ingelheim in 2001 as an Associate in the medicinal chemistry department. During his tenure with the company, Mark has successfully transitioned into several diverse roles. As a manager of international external resources, he led the development and implementation of processes that were responsible for increased productivity from outsourced resources in China and India. Upon completion of his MBA (Finance) in 2009, Mark took a new role as a finance manager in the prescription medicine controlling group, in which, he provided fiscal guidance to brand teams in the planning and execution of direct promotion budgets. In his current position, Mark is responsible for leading cross functional teams in the identification and evaluation of new discovery stage platform technologies. Through the management of the research and development contracts group, he is also responsible for leading the negotiation of strategic partnerships with universities and evaluation studies with biotechnology companies and contract research organizations.
Miles Gerson, Partner Takeda Ventures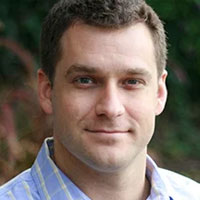 Miles Gerson joined Takeda Ventures, Inc. (TVI) in April 2020, as a Partner, and is based in Cambridge, Massachusetts. He brings more than 15 years of experience in life science venture investing, business development, licensing, technology transfer, and corporate engagement for innovation. He has specialized in company formation and investment diligence for both US and European-based venture firms and has served as strategic advisor to startup executives and board members. He has held multiple operational roles spanning founding management, head of finance, business development, and legal for venture-backed and publicly traded companies, and previously served as UCLA's Managing Officer of Business Development, focusing on expanding commercialization of UCLA's novel technologies, licensing, and engaging industry for external innovation, spin-outs, and collaborations. Miles holds both a Bachelor and Master Degree's in Neuroscience from Wesleyan University in Connecticut, and a JD/MBA in Strategic Management in Life & Engineering Sciences from the University of Wisconsin, Madison.
Wednesday, January 13, 2021
12PM – 1PM EST
BIG PHARMA
Pipeline Strategy for Preclinical and Early Clinical Assets
In recent years, big pharma companies have begun looking outwards for innovative new therapeutics to add to their pipelines. This panel brings togerther speakers from various big pharma companies discussing topics such as:
How big pharma sources assets
The evaluation and investment process
Key factors of interest
How early-stage big pharma is willing to look
These panelists will shed light on the process that big pharma goes through when sourcing early-stage assets and advise startups on how they can best make a case for themselves. Panelists will also explore various trends within the therapeutics marketplace, what assets are of interest to their company, and what they think will be big in the future.
Chester Wong, Director, Business Development Amgen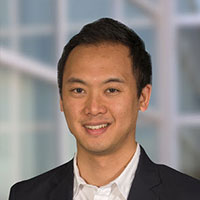 Chester is a Director in Amgen's Global Business Development transactions team. Prior to joining Amgen, he was a Senior Manager within Onyx Pharmaceutical's Business Development team, which was acquired by Amgen in August 2013. Before joining Onyx, he helped lead and build Competitive Intelligence activities supporting several brands at Astellas Pharma. He led a similar leadership role for several years prior to Astellas as a Director at Deallus Consulting. Chester has BA in Molecular Cell Biology from the University of California, Berkeley and a Master of Business and Science from the Keck Graduate Institute.
Aaron Schwartz, Director, R&D Innovation Sourcing Novo Nordisk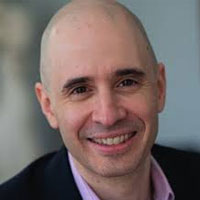 Aaron has been a Director in Novo Nordisk's Search & Evaluation team in Global Drug Discovery since 2016. In this capacity, Aaron is responsible for the search an evaluation of new therapeutics and enabling technologies for protein, peptide, and antibody drugs. Prior to joining Novo Nordisk, Aaron worked in the MIT Technology Licensing Office for 13.5 years. During this time, he worked on license and sponsored research agreements with life sciences companies from startups to big biotech/pharma and everything in between. He also managed a portfolio of over 650 technologies. Before Aaron's time at MIT, he was a management consultant to big pharma and a startup. Aaron has an undergrad degree in biology from the University of Chicago and a Masters degree in biology from MIT.
Natalia Novac, Director, Emerging Technology & Innovation Eli Lilly & Co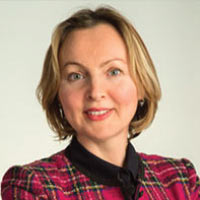 Natalia Novac is a Senior Director in Emerging Technology and Innovation Team at Eli Lilly Corporate Business Development in London and is responsible for search and evaluation of novel transformative healthcare technologies across all Eli Lilly indications in Europe. In her role, Natalia is also involved in the scientific evaluation of novel life science assets coming from several venture funds where Eli Lilly participates as a limited partner. As a part of Global Corporate Business Development Natalia supports general due diligence and deal process ensuring that scientific excellence and breakthrough technologies are not overlooked.
Natalia worked in the pharmaceutical industry for the past 15 years and has a solid academic background in oncology, endocrinology, immunology and multiple sclerosis. Natalia has a Diploma in Biochemistry, MSc in Microbiology and PhD in Molecular Biology.
Chris Church, Manager, Search & Evaluation, CVRM AstraZeneca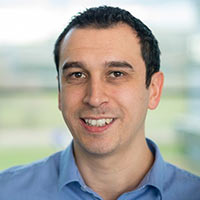 Chris joined AstraZeneca in 2014 as a scientist, team and project leader for cardiovascular, renal and metabolic disease (CVRM) with a focus on obesity and type 2 diabetes. Chris transitioned to the AstraZeneca/MedImmune partnering and strategy team helping to coordinate in and out-licensing opportunities for CVRM together with supporting the local and international biopharma ecosystem. Since October 2019, Chris is based in the CVRM Search and Evaluation team as part of Business Development and Licensing. Prior to joining AstraZeneca, Chris obtained a First-Class degree in Molecular and Cellular Biology from the University of Bath, UK and completed a PhD at the University of Oxford and MRC Mammalian Genetics Unit, Harwell, UK. This was followed by a postdoctoral position at Yale University, USA and MBA with the Open University.
Stacy Feld, Head, Johnson & Johnson Innovation, West North America, Australia & New Zealand, Johnson & Johnson Innovation (JLABS)
Stacy is Head of Johnson & Johnson Innovation, West North America, Australia & New Zealand, located at the Innovation Center in South San Francisco, California. In this role, she leads the Innovation Center team to build, advance, and manage a portfolio of co-investments and collaborations spanning the pharmaceutical, consumer health and medical device sectors. Stacy is also responsible for expanding and nurturing the external networks within the innovation community, including academia, venture capital, entrepreneurs and other governmental and private organizations.
Stacy has more than twenty years of diverse business experience translating innovative science and technology into transformative commercial solutions for patients and consumers. She has held a range of leadership positions in the healthcare, biotech, life sciences and consumer health sectors as a business development executive, venture capital investor, business and innovation strategist and transactional attorney.
Prior to her position as Head of Johnson & Johnson Innovation, West North America, Australia & New Zealand, Stacy was Vice President of Consumer Venture Investments and External Innovation and a team member of Johnson & Johnson Innovation – JJDC, Inc. (JJDC). During her three-year tenure at JJDC, Stacy was globally responsible for the growth and management of the Consumer Health equity portfolio and led consumer health and health technology venture investing on the investment team. Under her leadership, the Consumer Health portfolio grew threefold, adding innovative scientific and technological solutions including branded consumer health products and digital health solutions.
Stacy joined Johnson & Johnson Innovation in 2014 as the Senior Director of Consumer Scientific Innovation at the California Innovation Center, where she was responsible for the identification, assessment and execution of partnerships and collaborations to onboard strategic value assets for the Consumer Health sector.
Prior to joining Johnson & Johnson, Stacy was a partner at Physic Ventures, a venture capital firm investing in health and sustainability, where she led investments in personalized health solutions that empower consumers to improve their health and wellbeing. Stacy has also been active in the design and execution of science-enabled innovation strategies, business incubation and spin-off opportunities, advising senior management of global enterprises in the consumer product goods industry and pre-commercial and commercial-stage start-ups in the personalized health and medical technology sectors. Prior to joining Physic Ventures, Stacy held leadership positions in the business development groups at Genentech and Third Wave Technologies and was a technology transactions attorney at Wilson, Sonsini, Goodrich & Rosati.
Stacy is an advisor to Springboard Enterprises' Life Sciences Council, UCSF Clinical and Translational Research Institute T1 Catalyst Program, a mentor for C-Sweetener and a member of the Advisory Council for the University of Texas Horizon Fund and the Investment Advisory Committee for the Reproductive Health Investors Alliance. Stacy has been recognized by Pharm Exec as a 2016 Emerging Leader and in 2018 was named in the Top 10 Global Corporate Venturing Rising Stars.
Stacy earned her B.A. in Sociology from the University of Pennsylvania and received her J.D. from Vanderbilt Law School.
Wednesday, January 13, 2021
2PM – 3PM EST
Family Offices
How Do Family Offices View Seed & Series A Rounds?
This panel focusing on understanding how family offices view direct investments in early-stage healthcare opportunities (seed – series A) and how the differ/compare to VCs. Topics may include:
Primary differences between institutional VCs and family office investors
How family offices source investments / how to get on their radar
Trends in the early-stage healthcare investment space
The primary goal of this panel is to help entrepreneurs understand how family offices view early-stage investments in the healthcare space and best practices for approaching, pitching and working with these groups as well as debunking some common misconceptions about family offices.
Andy Merken, Partner, Corporate and Securities Co-Chair, Life Sciences, Burns & Levinson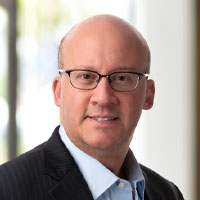 Andy is a Partner in the Corporate Group and the Venture Capital & Emerging Companies Group. He is also the Co-Chair of both the Life Sciences Group and the Securities Group. Andy focuses on business and transactional matters for a wide range of clients, with a particular concentration on Seed round and Venture Capital financings, recapitalizations, mergers & acquisitions, private equity transactions, and corporate governance.
In addition to his corporate finance and mergers & acquisitions work, Andy represents entrepreneurs, start-up and growth-stage companies, and investment banks, as well as venture capital investors, private foundations, family offices, and angel investors, in formation and structuring matters, equity and compensation, business contracts and general business advice and planning. Andy also represents C-level and R&D executives in employment matters, including equity compensation.
Andy works with clients in a variety of industries, including life sciences (biotech/biopharmaceutical, medical device, healthcare, digital health, and healthcare services), business services, software, financial services, venture capital, investment banking, consulting, legal services, consumer products, staffing, food services, real estate, and entertainment.
Hewmun Lau, Principal Broadview Ventures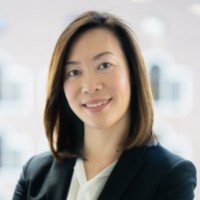 Hewmun shares responsibility for the day-to-day investment activities at Broadview Ventures, including identification and screening of new opportunities, due diligence, negotiation of deal structure, and portfolio company board involvement.
Hewmun comes to Broadview with 10 years of life science experience across business development, commercial operations, consulting and R&D. Previously, Hewmun was at Merrimack Pharmaceuticals where she held several roles with increasing responsibility. She was most recently Director of Corporate Development where she led the company's business development activities. Her prior positions within Merrimack include Associate Director of New Product Planning and Senior Manager of Commercial Analytics where she supported the launch of Merrimack's first marketed drug. Before Merrimack, Hewmun was a Senior Consultant at Navigant Consulting's Life Sciences Practice. At Navigant, she worked on engagements involving big pharma and emerging biotech companies across all therapeutic areas. Client engagements ranged from commercial opportunity assessment to launch strategy and product lifecycle management. Hewmun began her career in biomedical research including lab research positions at Millennium Pharmaceuticals and McLean Hospital.
Hewmun holds a B.S. from Brandeis University, an MBA from MIT's Sloan School of Management and a M.S. from the Harvard-MIT Program in Health Sciences and Technology.
Bettina Ernst, Partner BERNINA BioInvest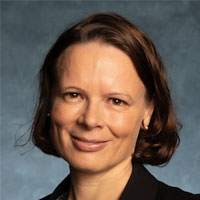 Bettina has been investing in healthcare companies for the past 6 years. She also serves on the board of several early-stage biotech companies in Switzerland, on the board of the Swiss Biotech Association, and as a member of the advisory board of the Swiss Entrepreneur Fund and of the Innovation Council of Innosuisse. Bettina is a co-founder of two biotech companies. Prior to her investment and entrepreneurial activities, she worked for 10 years in fundamental immunology in the US (Scripps Research Institute, San Diego, CA) and in Europe. Bettina holds a PhD in immunology and an undergraduate degree in natural science from the Federal Institute of Technology (ETH) in Zurich. Bettina resides in Switzerland.
Bryan Grulke, Partner Volcano Capital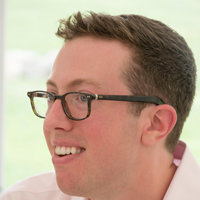 Bryan Grulke is a Partner at Volcano Capital, an early stage health care venture capital firm based in New York City. Volcano Capital focuses on the medical device sector and has made 15+ investments to date. Prior to joining Volcano Capital, Mr. Grulke worked as a strategy consultant at Bain & Company and in the corporate strategy group at Philips International. Mr. Grulke graduated from Harvard Business School and Duke University, summa cum laude with a BS degree in Economics.
Sajal Heda, CEO & Founding Partner Amana Global Partners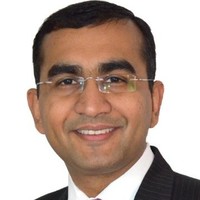 Sajal is CEO and Founding Partner of Amana Global Partners, which supports families and SFOs for their investment needs. He has around two decades of experience ranging from managing investments across asset classes and geographies to setting up of sophisticated single family offices. He has managed investments for prominent families in Middle East and Indian subcontinent. CIO magazine had selected Sajal, on their '40 under 40' Chief Investment Officer list for 2016. He was involved with many notable international committees mainly – CFA Disciplinary Review Committee, AIMA Investor Steering Committee, CAIA Middle East Advisory Committee and others. He is very active on international conference speaker's circuit and was involved with AIMA in writing papers. He is a graduate of Mumbai University, MBA from London Business School with CFA, CAIA and CDDA Charterholder and holds a CMA designation. He is an avid traveller and has been passionately involved in collecting Indian contemporary art.