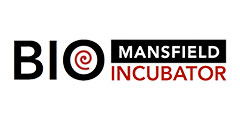 Mansfield Bio-Incubator is a non-profit organization whose mission is to facilitate and assist the creation, growth, and success of the next generation of biotech companies by maintaining affordable laboratory space. The facility is an open-concept equipped laboratory and office with benches in a shared lab and private laboratory suites of different sizes.
To stimulate your success, we are here to:
• foster creative exchange and active collaboration
• provide many services and amenities to improve your business performance and efficiency
• facilitate access to experts for mentoring
• organize training in interacting with prospective investors
• run seminars and workshops to expand knowledge and ensure the acquisition of new skills
Message the company or request a 1:1 meeting here.