Innovator's Pitch Challenge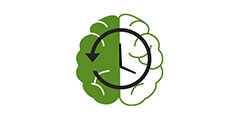 Interested in Connecting? Please contact:
Christin Glorioso, MD PhD
Founder & CEO
christin@neuroagetx.com
Message the company or request a 1:1 meeting here.
NeuroAge Therapeutics is a longevity techbio company that creates FDA-approved drugs to rejuvenate the brain and treat neurodegenerative disorders including Alzheimer's disease ($25B/yr global market). We will have earlier sources of revenue through first targeting rare neuro disorders through FDA fast track and a direct-to-consumer NeuroAge test. My team has more than 25 years of combined experience in this field from top institutions (MIT, U. Cambridge, UC Berkeley) and pharma companies (Sanofi). Here is a recent article in the Guardian that sets up the type of company that we are and the public appeal.