Innovator's Pitch Challenge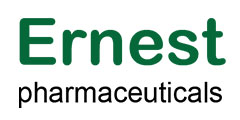 Ernest Pharmaceuticals is developing a bacterial platform for intracellular drug delivery directly into the cytosol of solid tumors. This platform is based on an attenuated Salmonella strain that produces biological therapeutics in situ, invades cancer cells in solid tumors and delivers the protein directly into the cancer cell cytoplasm.
Ernest's goal is to build this platform to develop cancer therapies in-house as well as partner with pharmaceutical companies to deliver their selected biological compounds. Due to the specific capacity of the bacterial platform to deliver intracellularly, this opens up a whole new array of targets in pathways that are currently considered undruggable.
Ernest's lead program EBT-302 employs engineered Salmonella to deliver cytotoxic peptides into hard-to-treat cancers, such as liver, ovarian and pancreatic. These tumors are often diagnosed in an advanced stage (56%, 52% and 59%, respectively) and have overall 5-year survival rates of 11%, 3% and 29%, respectively. Currently available therapies are palliative rather than curative and do not prolong overall survival for more than several months at most.
Ernest Pharmaceuticals' primary focus is the development of EBT-302 to obtain clinical proof-of-concept in liver cancer. To attain this, a Series A of $17 million dollars is being raised to start the IND-enabling studies and reach the necessary CMC and regulatory milestones.