Innovator's Pitch Challenge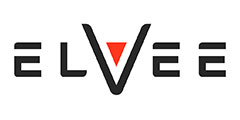 Interested in Connecting? Please contact:
Sara Myers
Founder & CEO
sara@teamelvee.com
Message the company or request a 1:1 meeting here.
At Elvee Performance Technologies (Elvee-PT), we leverage smart insights to measure subtle gait changes. ELVEE is an integrated insole and ankle package that measures data and tracks movement changes predictive of injury. ELVEE's patented technology is the only insole that measures true force load, and its patented communication approach enables 18 hour battery life. Elvee-PT was launched following the team's completion of the National Security Innovation Network's (NSIN) Defense Innovation Accelerator Program. Our team won the 2021 Showcase pitch competition. We also completed the NSIN Vector program, where we received the Audience Choice and Dunk Hard awards (2 out of 3 awards available), the National Institutes of Health Applicant Assistance Program, which resulted in an SBIR submission. We recently received funding to build two ELVEE prototypes from the NSIN Maker program and are expecting our first subcontract from a Defense Health Agency proposal. Elvee-PT is led by co-founders Sara Myers and Robert Izuta. Sara Myers has her PhD in Biomechanics, 15 years of clinical research experience and has been continuously funded by the NIH since 2008. Robert Izuta has acquired and completed numerous federally and privately funded research and development projects resulting in intellectual property and commercial products. Elvee-PT Is committed to providing an easy-to-use gait wearable with integrated force and ankle motion measurements in a single device.