Innovator's Pitch Challenge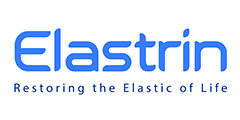 Interested in Connecting? Please contact:
Matthias Breugelmans
CEO
matthias.breugelmans@elastrin.com
Message the company or request a 1:1 meeting here.
Elastrin Therapeutics is a South Carolina-based biotech developing novel therapies to reverse cardiovascular disease. Its underlying technology was developed by Dr. Naren Vyavahare during the last 20 years at Clemson University, in collaboration with Dr. Charles Rice. Our team built a proprietary platform that targets and restores degraded elastin by removing the harmful calcification that stiffens arteries. The platform significantly improves the efficacy of drugs and eliminates side effects by combining particle design with elastin targeting.