Innovator's Pitch Challenge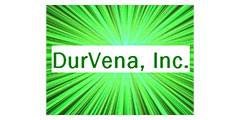 Interested in Connecting? Please contact:
John Ashley
CEO
john@durvena.com
Message the company or request a 1:1 meeting here.
DurVena is commercializing photochemical tissue passivation ("PTP") that strengthens venous tissue & improves long term vein graft patency. Rose Bengal dye, a photo-initiator with a long history of medical use, is applied to the exterior of the vein. The vein is exposed to LED light, which activates the dye creating additional collagen crosslinks in the adventitia's extra cellular matrix. The crosslinks increase the tissue strength and decrease the elasticity. Pre-clinical testing of PTP in small & large animals has been published in top peer-reviewed journals showing a significant increase in vein stiffness (5x) and a reduction in intimal hyperplasia (70% reduction), a precursor of stenosis and graft failure. This novel therapy is licensed from Mass General Hospital and is being driven by an accomplished team of business professionals with several successful exits ($1.25B in total investor returns) and extensive experience with start-up medical device development. Broad claims covering the PTP method and devices for vein graft preparation have been issued around the world, and additional claims are pending. Our beachhead CABG market for PTP in the US is $1B. PTP technology has broad utility beyond CABG including peripheral artery disease (3M/yr with similar poor patency rates) & arteriovenous fistula (500,000/yr and very high (50%+) failure rates) which DurVena will expand into after the initial CABG market. The global market opportunity for the company is over $6.5B/yr.