Innovator's Pitch Challenge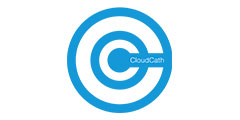 Interested in Connecting? Please contact:
Aly Elbadry
CEO & Co-Founder
aly@cloudcath.com
Message the company or request a 1:1 meeting here.
Remote patient monitoring for catheter based treatments. Commencing with ESRD patients receiving at home peritoneal dialysis. FDA clearance received late Q1 2022 with commercialization launch targeted October 2022. more than 300 patients have been enrolled in 2 US clinical Studies (CATCH & ACT) quantifying CloudCath's ability to detect infection origination (peritonitis) 4+ days earlier than SOC with statistical significance. US dialysis providers are under extreme pressure to shift the majority of their patients to at home peritoneal dialysis to sustain profitability and CloudCath is one of the most affective technologies supporting this goal. Entities engaging in Value Based Care and the CKCC model are taking risk off of CMS's books and CloudCath's value proposition is directly mitigating this risk for them. CloudCath is expecting favorable reimbursement determination via multiple routes later in 2022.