Innovator's Pitch Challenge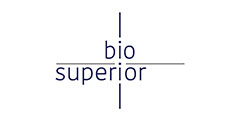 Interested in Connecting? Please contact:
Russ Lehrman
Founder & CEO
russ@bio-superior.com
Message the company or request a 1:1 meeting here.
Our mission is to revolutionize respiratory care and save lives by curing lung disease. We are developing two technology platforms to achieve this goal. First, we have developed a first-in-class bioengineered lung surfactant (BLS), a key biomaterial that is required for breathing. BLS is itself a treatment, and has also been shown to effectively deliver anti-inflammatory, anti-infective and other important medicines to the lung. We are also using gene therapy to deliver a protein that heals damaged lung tissue. This protein has been shown to increase survival by over 60% in several animal models. We anticipate that our gene therapy platform will be used to treat multiple serious respiratory diseases.