Innovator's Pitch Challenge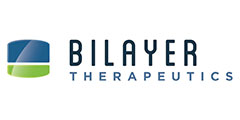 Bilayer Therapeutics was formed to develop BL-010, a bile acid-based, first-in-class therapeutic for the treatment of constipation and other drugs for the treatment of diseases of the colon. Our approach of using BL-010 (sodium chenodeoxycholic acid in a bilayer tablet) for constipation is unique and superior to other drugs such as Linzess, since we are leveraging a dual mode of action: attraction of fluid to the colon and an increase in motility of the colon.
The founding team includes Prof. Langer, Institute Professor at MIT's Dpt of Chemical Engineering and a world-renowned expert on drug delivery; Dr. Korzenik, gastroenterologist and Director of the Crohn's and Colitis Center at Brigham & Women's Hospital (BWH), Harvard Medical School (HMS), and a world-renowned expert on IBD; Dr. Traverso, Ph.D./MD, Assistant Prof. at MIT's Department of Mechanical Engineering, and a gastroenterologist at BWH, HMS and world expert in the area of gastrointestinal drug delivery; Dr. Steiger, industry expert for drug formulation; Dr. Camilleri, a leading gastroenterologist at the Mayo Clinic, and Dr. Thomas Collet, a drug development-focused serial entrepreneur (Rubicon, NIT, ProNAi/Sierra Oncology).
We have already raised $3.6M in seed financing from Kendall Capital Partners and Diamond Biofund and are looking to raise an additional $1.5M – $2M round of seed funding to get us to IND. A subsequent $15M Series A at the end of this year would fund our initial clinical program in 2023.