Innovator's Pitch Challenge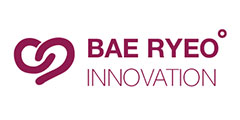 Interested in Connecting? Please contact:
Yen Yen Chan
Director, Overseas Business Development
yenstorycafe@gmail.com
Message the company or request a 1:1 meeting here.
BaeRyeo Innovation is a Jeju company specializing in Nitric Oxide based ingredients. Incorporated in 2018, we have developed a unique technology where we created a revolutionary new substance which could protect, prevent and even restore stiff and hard blood vessels, the cause of cardiovascular diseases.
Nitric Oxide Synthase weakens as we age so the ability to produce Nitric Oxide in our body decreases. Nitric Oxide has been termed the "miracle molecule" because of the long list of benefits it brings to our body. This is why it has been widely studied by scientists worldwide, hoping to use it as a form of treatment.
Our product, the NODT (Nitric Oxide Donor Transporter) increases Nitric Oxide in the body. Pre-clinical tests have proven that blood vessels of hypertensive rats do not burst even under 100% pressure and this discovery can definitely help people suffering from atherosclerosis which leads to coronary heart diseases, the No. 1 killer in America.
We have several other pre-clinical tests that show outstanding improvements from hypertension, diabetes, enteritis and enhanced immunity – all these being possible when we have sufficient Nitric Oxide in the body.
Our joint research with America's Nitric Oxide specialist Dr. Joseph Bauer from Walsh Univeristy will commence this September to proceed our studies further in proving the vast capabilities of Nitric Oxide can bring to the human race.