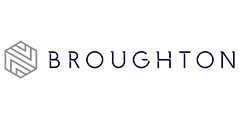 Experts in Science and Regulation
Working across next generation nicotine products, cannabinoids, and pharmaceuticals, partnering with Broughton provides access to consultants with deep industry knowledge, determined to find solutions, bringing your life-enhancing products to market.Broughton has developed a unique and distinctive service for clients, demystifying what is required to bring their innovative life-enhancing products to market. We have a proven track record in helping our clients move from concept to market, backed by robust project management capabilities through our unique, fully integrated consultancy and scientific services.
Message the company or request a 1:1 meeting here.