Institutional life science investors such as VCs or family offices are looking for assets that are de-risked and have data packages that indicate potential efficacy and safety – however, reaching that point takes substantial funding that's not easy to find. Life science entrepreneurs need novel funding solutions that help them overcome this steep funding challenge at the very earliest stage of company formation, typically in years 0-3 of a company's life.
In this RESI panel, the audience can learn about new initiatives that are creating opportunities for life science startups to thrive in the West Coast region.
• What kinds of financing and support are available for entrepreneurs when taking the best innovation ideas off the laboratory bench?
• How can entrepreneurs de-risk those ideas scientifically in order to attract financing?
• Are any instituitonal investors starting to look earlier?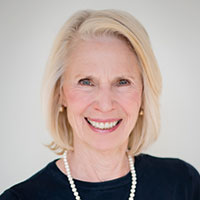 Stephanie Marrus Director,Entrepreneurship Ctr, Innovation Ventures UCSF
Stephanie Marrus is Director of the Entrepreneurship Center at UCSF. Her entrepreneurship class and other programs mirror those of Berkeley and Stanford with a life science focus. Since 2013, 37 early stage venture participants have raised an aggregate $275 million. Previously, Stephanie's career included C-suite roles in VC-backed and public high impact, scalable life science and technology-based companies in Boston and San Francisco. Her teaching experience extends from the Bay Area, UC Berkeley and Stanford, to Europe, Asia, Latin America and Africa. She serves the US State Department's diplomatic interests by participating in the GIST and International Speaker programs. She has consulted with foreign government- backed entities, accelerators and universities. She also serves as a reviewer for NIH's SBIR grants. She holds an AB from Cornell, MA from Columbia and MBA from the Wharton School, University of Pennsylvania.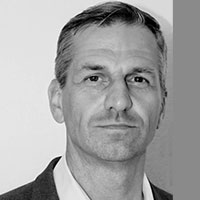 Dirk Schapeler VP, Digital Innovation, iHUB (Silicon Valley) Bayer
Dirk Schapeler is Vice President Digital Innovation at Bayer LLC based in San Jose, CA and leads the BETS team. BETS's (=Bayer Emerging Technology Solutions) focus is on connecting with small and large technology companies to establish partnerships, new products and service offerings and create new revenue streams in lifesciences. The team includes data scientists, business model experts and physicians. Ideas and technologies can be bold and risky as long as they represent a major opportunity for Bayer in the 3-5 year time horizon. Dirk previously served as Head of Bayer's LifeScience iHUB innovation center that he founded in Mountain View in 2015. Prior to that he served as the CEO of Bayer's ViviTouch subsidiary Artificial Muscle Inc. in Sunnyvale. An engineer in electronics and mechanics he studied in Karlsruhe, Germany.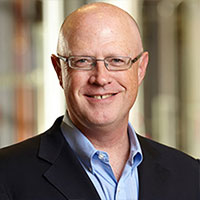 Michael Tippie Advisor, Mentor Berkeley SkyDeck
Michael Tippie has 25 years of executive and venture capital experience in biotech and life science companies. He was the CEO of TomegaVax, an immunotherapy company that merged with Vir Biotechnology in 2016 and shortly thereafter raised a $600 MM Series A. VIR went public 10/19 in an IPO led by Goldman, Sachs. Michael was also VP, Bus Dev and CFO of StressGen Biotechnologies, spun out of the Whitehead Institute at MIT. StressGen raised venture financing and then went public on the Toronto Stock Exchange before migrating to the AMEX, ultimately attaining a valuation of nearly $1 BB before it was acquired. Michael has held seven other senior management roles in biotech companies and has done strategic alliances with fifteen pharmaceutical companies, as well as raising over $300 MM in equity capital. Michael currently invests with Alignment Ventures, LLC and he has a decade of prior life science venture experience (e.g. Norwest Venture Partners, Medical Innovation Partners). He is also currently an Advisor to several companies at Berkeley Skydeck. Michael holds an MBA from the Sloan School of Management at MIT, an MS in Chemistry from the University of Washington (with additional recent continuing education in Immunology, Proteomics, Genomics and Cell Biology) as well as a BA in Chemistry from Reed College.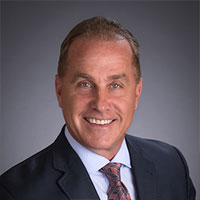 David Crean Board Member CLSA
David H. Crean, Ph.D is a Managing Director at Objective Capital Partners where he leads the firm's M&A, partnering, valuations and capital financing transactions with life science and healthcare clients. Dr. Crean has in excess of 25 years of life sciences R&D and corporate development transactional experience in the pharmaceutical industry. Dr. Crean holds FINRA Series 79 and Series 63 licenses and is a Registered Investment Banking Representative of BA Securities LLC, Member FINRA SIPC.
Dr. Crean also serves on several Boards of Directors within the ife sciences industry including the California Life Sciences Association (CLSA). He is also a contributing author for Forbes.com. For his outstanding advisory work, Dr. Crean was recognized by San Diego Business Journal for SD500 Most Influential Business Leaders in 2019, M&A Advisors for the 2019 Investment Banker of the Year, San Diego Business Journal's 2018 Healthcare Hero, 2017 Thought Leader of the Year and 2017 Advisor of the Year Awards.