US-China Bilateral Investment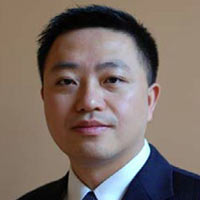 • Seamus Jiang, Managing Director, PwC US Deals Practices
Seamus is a Managing Director in the PwC US Deals practice with over 19 years of M&A and finance experience in North America and Asia. He has spent the last 14 years assisting strategic and financial buyers/sellers in evaluating over 170 M&A and investment transactions with an aggregate deal value of over $190 billion in a variety of industries. Seamus leads PwC US's China/U.S. cross-border deals team and is a key member of China Business Network, a dedicated team of bilingual and bicultural professionals experienced in addressing the opportunities and challenges of US-China business and investment. In the past 5years alone, Seamus has led over 60 China/U.S. cross-border M&A and investment projectsincluding many pharma and life science deals.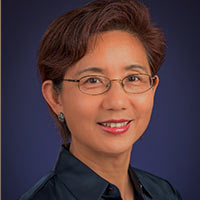 • Cynthia Cai, Senior Advisor, Norther Light Venture Capital
Dr. Cai is a senior advisor for Northern Light Venture Capital, a leading venture capital firm for Healthcare, TMT, and Advanced Technologies. She is focused on early-stage investments in the US healthcare sector. Before joining Northern Light, Dr. Cai had over 20 years of experience in leadership positions with one of the world's most respected biotech companies. As senior director of marketing in the Mass Spec. Division for Agilent Technologies, she was responsible for global thought leader collaboration and solution development for its billion-dollar MS business. Before that, as a business development manager and product marketing manager, Dr. Cai was involved in multiple acquisitions and divestitures, also led a $500+ million-dollar flagship product development and its global commercialization.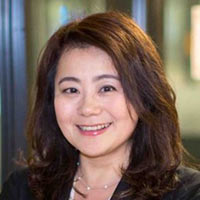 • Echo Yang, Founder and CEO, MSQ Ventures
Echo is the Founder and Chief Executive Officer of MSQ Ventures, a New York-based cross-border advisory firm that bridges the healthcare industry globally by offering deep knowledge and local insight of China's market. Echo is on a mission to make technology accessible by bridging the gap between western companies and Chinese corporations and investors. Echo is unique in that she has 20 years of experience in cross-border transactions for fortune global companies, such as IBM, Lenovo and J&J. In recent years, making the global movement of the healthcare industry has been Echo's focus. She has been advising hundreds of western pharmaceutical and medical devices companies on advancing their success in China including subsidiaries of Novartis, Daichi, and other top global healthcare companies.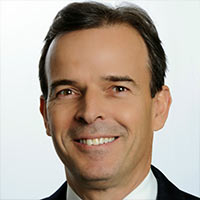 • Evan Jones, Managing Member, jVen Capital
Prior to forming jVen Capital Mr. Jones was co-founder, Chairman and CEO of Digene Corporation, a publicly traded biotechnology company focused on women's health and molecular diagnostic testing. Mr. Jones has more than 30 years of operating and investment experience in the life sciences industry. He has founded or helped start a number of successful companies and he is currently Chairman & CEO of OpGen, Inc. Mr. Jones is a Board member of Fluidigm, Inc., Foundation Medicine, Inc. and Veracyte, Inc. He was Executive Chairman of Signature Genomic Laboratories, LLC from 2008 until the company was sold to PerkinElmer Corp. in May 2010.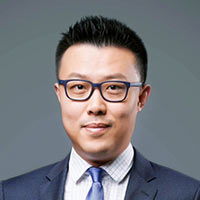 • Frank Luo, Managing Director, Efung Capital
Frank is a managing director at Efung Capital, a life-science focused venture captial firm. Frank obtained his MD from China and PhD in the U.S. After a short period of consulting experience, Frank switched his career to venture capital and has led multiple investments such as Centrexion Therapeutics, Apexigen, Tactiva Therapeutics and etc. Frank is currently managing two funds and actively seeking investment opportunities.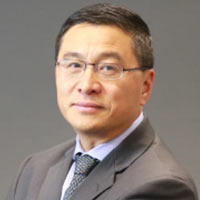 • Ruhong Jiang, CEO, Applied StemCell. Inc
Dr.Jiang is cofounder and CEO of Applied Stem Cell,Inc.-A global leading company in stem cell and precise genome editing. He has held a variety of technical and managerial roles with increasing responsibilities in several biotechnology/biopharmaceutical companies. Before starting Applied Stem Cell, Ruhong was general manager of MicuRx(Shanghai) Pharmaceutical, Inc. a California‐based biopharmaceutical company where he set up its entire China operation. From 2005‐2007, Dr.Jiang was head of the Pharmacogenetics Program at Stanford Research Institute International(SRI) where he managed multiple pharmacogenetics and molecular genetics projects with multi‐millions of annual budgets. Prior to relocating to California, Dr.Jiang was pharmacogenomics consultant at Boehringer Ingelheim Pharmaceuticals and served as director of project management at Genaissance Pharmaceuticals from 2000‐2004.