RESI Asia: Enhancing your Global Reach Workshop
Investors and Fundraising CEOs: Please Join LSN & RESI in Shanghai and Taipei November 12th and 14th 
LSN is holding a workshop for our partners who want to support the growth of RESI to Asia and become part of LSN's strategic initiative to broaden the RESI ecosystem  This will be a great opportunity for fundraising CEOs, scientists-entrepreneurs, early-stage investors and channel partners who want get a chance to see firsthand what the Asia marketplace can bring to the table in terms of alliances and partnerships. RESI Asia will be an annual meeting and we are creating compelling partnerships with Asia life science players who want to be an integral part of the LSN early stage global ecosystem.  The Asia marketplace can be helpful in two fundamental aspects. First is the trend to do one-stop-shop development and certification using Asia's third party service capabilities and second is understanding the process of finding regional partners that can help with distribution across the different regional geographies. 
• Update on RESI Asia plan for November
•  LSN is seeking top investors and channel partners in the Asia arena to be an integral part of the RESI Asia event • Alliance partners can have early access to attendee signups, partnering, special discounts, panel and workshop slots and much more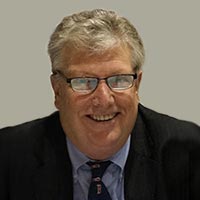 Dennis Ford, Founder & CEO, Creator of RESI Conference Series, Life Science Nation
Dennis Ford is an entrepreneur and author with expertise in sales, marketing, and business development. He has spent most of his career finding, vetting and launching a myriad of technology-based companies. Over the last decade, he has worked extensively with global alternative investors and is deeply interested in getting funding for high-growth early-stage technologies. He is a big proponent of using profiling and matching technology to find that all-important business fit in the marketing and selling process. In today's context Dennis can connect early stage life science companies with 10 categories of global partners thus making the finding of capital and distribution channels very efficient.
Dennis created the Redefining Early Stage Investments conference series to facilitate an interactive ongoing dialog between buyers and sellers in the life science arena. Before LSN, Dennis was the President and CEO of a company that improved the way hedge fund and private equity fund managers raised capital and marketed their funds to investors.
Ford is the author of The Peddler's Prerogative and The Life Science Executive's Fundraising Manifesto, two well-received sales and marketing books.
Candice He, Global Investment Strategist, Life Science Nation
Candice He is the Global Investment Strategist of China market in Life Science Nation (LSN). She is in charge of sourcing Chinese strategic partners for RESI Conference, FOC accelerator and LSN as a whole, also, matching Chinese investors for the broker-dealer business clients of Boston Innovation Capital. Before joining LSN, Candice worked for BAC Investments, Everbright Securities, and Bank of China. Candice has many experiences in Both the US and China of Life Science and technology industry. She got the master's degree in finance from Brandeis University in Boston, and went to college at Southwestern University of Finance and Economics in Chengdu.
Jessica Yang, Senior Research Analyst & Asia BD, Life Science Nation
Jessica is Senior Research Analyst and Asia BD at Life Science Nation. Jessica is specialized in investor outreach and market research, with a focus on Asia-US cross-border transactions. Jessica has built effective relationships for LSN with strategic partners across the globe, including those in China, Hong Kong, and Taiwan. Jessica also helped one of Boston Innovation Capital's clients – Thermalin Inc – a novel insulin therapy company, on raising $8M in series A round from her investor connections. Prior to joining LSN, Jessica has worked in GENEWIZ in New Jersey and Roche Diagnostics in Taiwan with product marketing projects. Jessica has investigated the cross-take genes involving in radio-resistance and invasion phenotypes in Head and Neck Cancer as her undergraduate research. Jessica also focused on the unmet medical needs, regulatory framework, and pharmaceutical economics for Type 2 Diabetes while she was studying at New York University. Jessica received a Master of Science Degree from New York University in Biotechnology and Entrepreneurship and a Bachelor of Science Degree from Chang Gung University in Medical Biotechnology.