Non-dilutive Startup Funding and Resources from the NIH
The SBIR/STTR programs at the NIH provide non-dilutive funding and other translational resources to small businesses for R&D in biomedical areas with strong commercial potential. The NIH SBIR/STTR budget has increased to more than $1 Billion in 2018, eligibility has been revised to include small businesses majority owned by VC operating companies and additional non-financial advisory services are now offered to small businesses to help them advance their product development programs. In this panel, startups can learn about funding opportunities and other resources from 4 of 27 NIH institutes and centers – National Cancer Institute (NCI), National Heart, Lung, and Blood Institute (NHLBI), National Institute Neurological Disorders and Stroke (NINDS), and National Institute on Aging (NIA). The panel will also discuss how the NIH SBIR/STTR programs work with investors and industry strategic partners to showcase innovative technologies and build pipelines and overcome development challenges in a non-dilutive manner.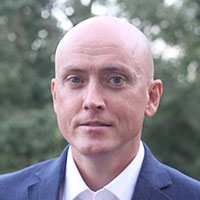 Mike Pieck Small Business Coordinator, NHLBI
Mike Pieck is the Small Business Coordinator at the National Heart Lung and Blood Institute where he serves as the primary contact for the small business program (SBIR/STTR) and provides oversight and management of the $110M/year portfolio. He is also involved in developing a suite of support activities for early translational research across NHLBI. Prior to joining the NIH, Mike worked as a consultant for the Center for Advancing Innovation where he designed and implemented business start-up challenges featuring federally funded and commercially viable inventions. Mike received his PhD in molecular biology from Boston University and completed his postdoctoral training developing rapid diagnostics at the USDA's Emerging Fungal Pathogen Laboratory.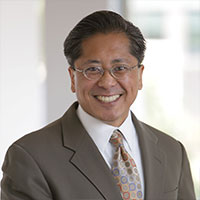 Audie Atienza Senior Program Officer, NIA
Dr. Audie Atienza manages the SBIR/STTR program for the National Institute on Aging's Division of Behavioral and Social Research. He previously worked at NCI, and served as a senior advisor to the NIH Office of the Director and the DHHS Office of the Secretary. He has collaborated on technology initiatives with the White House, U.S. Surgeon General, ONC, and DHHS Chief Privacy Officer. Audie received his PhD in clinical psychology from Kent State and completed postdoctoral training in in cardiovascular disease epidemiology and prevention at the Stanford University School of Medicine.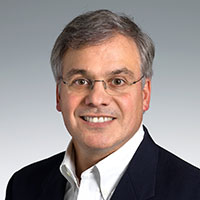 Luis T. Gutierrez, Jr. Entrepreneur-in-Residence, NHLBI
Luis T. Gutierrez, Jr., serves as an Entrepreneur-in-Residence at the National Institutes of Health (NIH), where he provides business mentoring and training to NIH-funded small businesses, as well as at BioHealth Innovation, a collaboration cooperative serving life science start-ups in the BioHealth Capital Region (DC/MD/VA). He also serves as a Senior Advisor to Popper and Company, a strategy consulting and transaction advisory firm. His previous roles include serving as CEO to two biomedical companies and senior vice president and president at larger companies in the healthcare industry. Mr. Gutierrez earned a Master's in Business Administration from the Stanford Graduate School of Business and a Bachelor of Arts Degree from Harvard College.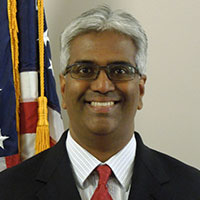 Gautam Prakash Intellectual Property Advisor, NIH
Gautam Prakash is a Primary Patent Examiner at USPTO and also provides intellectual property advice and counseling to NIH-funded investigators and companies. Gautam has a Ph.D. in Chemistry and Biochemistry, a law degree, and has practiced in the field of intellectual property law since