Investing in Oncology Innovation
This panel features speakers discussing topics relevant to investment in current innovations in the oncology space. Potential topics for the panel include:
Compelling technologies and approaches
Platform technologies vs. single assets
Assessment criteria
Panelists can discuss the industry-wide changes currently seen, including the advance of personalized medicine and the rise of new therapeutic approaches (CAR-T, oncolytic viruses etc.), and how that is affecting the investing landscape.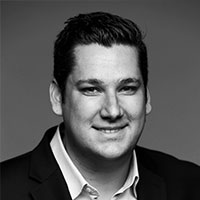 • Travis Whitfill, Partner, Bios Partners
Travis Whitfill is a Partner at Bios Partners. His background began in molecular biology and biochemistry at the MD Anderson Cancer Center and Duke University. He is the co-founder of several startup companies. He is on the board of several companies, including Incysus Therapeutics. He brings a strong background in entrepreneurship and business and was acknowledged as Forbes' 30 Under 30 in 2018. He's also the Senior Analyst at Bios Research. He also is an Associate Research Scientist in the Departments of Pediatrics and Emergency Medicine at Yale. Mr. Whitfill has led numerous grant-funded projects, holds nearly a dozen patents, and has co-authored over 40 publications. Mr. Whitfill received degrees from Yale University (MPH) and Dallas Baptist University (BS) and is working on a PhD from University College London.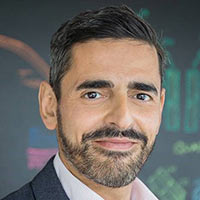 • Hakan Goker, Senior Investment Director, M Ventures
Hakan Goker (Ph.D.) is a senior investment director at M Ventures, corporate venture arm of the biopharmaceutical division of Merck KGaA, Darmstadt, Germany. Hakan has been investing for the past 12 years and joined Merck Ventures in 2013. Previously Hakan was a partner at Aescap Venture and prior to that worked at Atlas Venture. Since 2006, Hakan was instrumental in the creation, financing, and corporate strategy of multiple biotechnology companies globally including Artios, Asceneuron, Storm, Bicycle, and F-star. Hakan received his PhD in cancer biology from the Institute of Cancer Research/ University of London and continued his scientific career with post-doctoral work at the Breakthrough Breast Cancer Centre/Royal Marsden Hospital. He gained his BSc Honours, from University College London. Hakan currently is a board member at Artios Pharma, Asceneuron, Forendo, Macrophage Pharma, Tocopherx, Synaffix, Storm Therapeutics, Raze Therapeutics and is the chairman of iOnctura.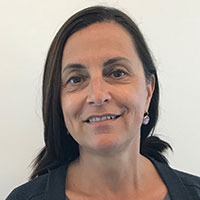 • Claudia Karnbach, Head of Business Development & Licensing, Oncology, Bayer
Claudia is an experienced BD&L executive with a deep understanding of medicine, science and business based on her extensive background. Claudia is the global head of the Oncology Business Development team for Bayer. In this role, she leads Business Development Strategy in coordination with SBU Oncology R&D and Commercial leadership. Claudia is responsible for all aspects of Licensing including Search, Evaluation and Negotiation. Under Claudia's leadership the oncology team has executed several important transactions including the recent deal with Loxo Oncology. Claudia has over 18 years of experience in the Pharmaceutical Industry spanning multiple therapeutic areas. Prior to leading the Oncology Business Development team, Claudia led the Ophthalmology, Neurology and Hematology Business Development Groups and completed several transactions during this time (e.g. Santen, Regeneron, Spectrum, Piramal, Syndax). Claudia is a trained scientist/physician with an MBA from Duke.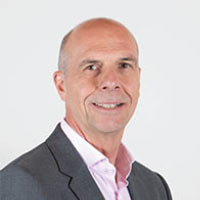 • Mark Krul, Partner, Aglaia Oncology Funds
Mark has been involved in anticancer drug development since 1993 and has a background in molecular biology and immunology. Before founding Aglaia Oncology Funds in 2004, Mark was Program Director of the NDDO Research Foundation. He held several positions at NDDO Oncology BV (formerly the EORTC New Drug Development Office) with respect to oncology drug development strategies (1997-2002). From 1993 till 1997 Mark has been Research Manager of the European Cancer Center and headed the Department of Molecular Virology at the National Institute of Public Health and Environmental Protection from 1989 till 1993.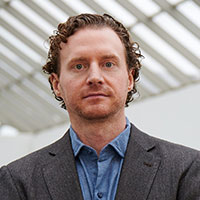 • Mike Krepps, Principal, BrightEdge Ventures
Prior to joining BrightEdge, Mike worked as a strategy consultant for Charles River Associates. As an Associate Principal in the Life Sciences practice, Mike led engagements for CRA's pharma and biotech clients (primarily focusing on oncology, immunology, and gene therapy). Previous experience includes working as a scientist for the US Department of Defense and co-founding a neurological discovery startup called SynActive Biosciences. He received his MBA from the University of Chicago Booth and his BS & PhD (Genetics) from the University of Wisconsin-Madison.