Investing in Mental & Behavioral Health
This panel features four speakers and a moderator and focuses on investment in mental & behavioral digital health platforms and its industry trends and innovation. Topics may include:
Increasing access to intervention
Streamlining patients and clinicians
Reducing stigma
Biopharma vs. behavioral therapy
Panelists will highlight the representation of mental & behavioral health within the industry through various investor types, including hospital and healthcare systems. Panelists will discuss how to meet the challenges of raising financing for a highly stigmatized—though prevalent—area and advise startups on how to make the investment case for their novel technology. Panelists will explore what trends in mental & behavioral health are of top interest, its future outlook, and global impact.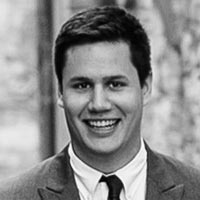 Alejandro Zamorano, VP of Business Development, PainQx
Handles all strategic and partnering opportunities for PainQx. Alejandro has 10 years of experience in business development finance, marketing, and fundraising in the life sciences. PainQx is an A.I. powered medical device company that has developed a method to objectively measure chronic pain. The PainQx platform achieves this by assessing neural activity using EEG from a patient's brain and processing and decoding the data through proprietary algorithms. The output is a scaled pain biomarker correlates to a patient's pain state. The PainQx platform will be used by physicians as a biomarker to gauge the dosage of medication and the efficacy of a treatment regimen. This is an especially pressing need given the opioid epidemic which in 2017 claimed 49,068 Americans. ​Previously Alejandro was Co-Founder & VP of Business Development at Life Science Nation (LSN), an online platform that helps entrepreneurs connect with investors that fit their investment needs. During Alejandro's tenure at LSN, the business grew from 1 to 22 employees, opened of a broker-dealer (Boston Innovation Capital), created a quarterly conference (Redefining Early Stage Investments), and the launched the LSN Company and Investor Platform. Previous to LSN Alejandro was Business Development Executive at Abpro a CRO specializing in the development of recombinant proteins, monoclonal antibodies, and the associated assay development. Alejandro joined Abpro as a financial analyst responsible for securing funding. He was then promoted to a role in Business Development. In this role, Alejandro formed discovery and development-stage collaborations with the industry's largest pharmaceutical companies such as Novartis, Astellas, Boehringer Ingelheim, and Abbott (Now Abbvie).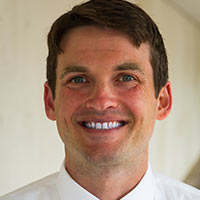 • Matthew Miller, Managing Director, Techstars + UnitedHealthcare
Matt Miller is managing director of the UnitedHealthcare Accelerator Powered by Techstars focused on digital health innovation. He has previously been a founder (Running Therapy), an early stage startup employee (Perk Health), and a leader of a startup inside a large corporation (Johnson & Johnson). A trained mental health professional, Matt's educational background includes master's degrees in education and psychology/family therapy along with a PhD in Social/Behavioral Science from the University of Minnesota. In addition to running the Techstars accelerator in Minneapolis, Matt is also an advisor, mentor, and active angel investor.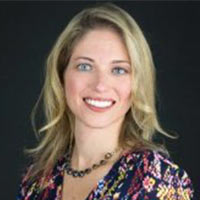 • Valerie Photos, Managing Partner, Iaso Ventures
Valerie Photos, PhD, is a founding Partner at Iaso Ventures, a VC firm focused on early-stage investing in behavioral health and neuroscience. She is a pioneer in multiple sectors of behavioral health innovation with over a decade of operating experience at Harvard Medical School and affiliated private clinics in addiction treatment centers, programs for complex and suicidal patients residential treatments for adolescents and adults, and generalized intensive outpatient clinics. Dr. Photos has expertise in patient/provider adoption of health technologies and has consulted for state and federal task forces on suicide and addictive disorders. Valerie holds a PhD in Clinical Psychology from Harvard University.
• Robert Garber, Partner, 7wire Ventures
For over 25 years, Robert Garber has worked with early-stage healthcare and technology companies, co-managing three venture funds with $200M+AUM and holding leadership positions with three high-growth companies. Robert is currently a Partner at 7wire Ventures, where he focuses on investments in digital healthcare and technology-enabled services that empower consumers to be better stewards of their health and healthcare expenditures. 7wireVentures is an early stage, healthcare venture firm that supports entrepreneurs who focus on empowering the Connected Informed Health Consumer to create great companies and change the status quo. 7wire believes that mobile, connected platforms, the cloud, and sophisticated insights will improve the efficiency of the healthcare system and improve outcomes for all.