INVESTING IN LIFE SCIENCE TOOLS
While new breakthroughs in treatment make headlines, the tools that help these breakthroughs happen are frequently overlooked. This panel features investors who are focused on these resources that are used to advance the most cutting-edge research done today. Topics may include: • What types of technology are investors seeking? • How do investors evaluate new technologies? • What kinds of validation do investors wish to see? Panelists will discuss the technologies that are changing how new therapies are developed, tools such as organs-on-a-chip, drug discovery platforms, new instrumentation, and data analytics platforms. The panel will cover what new technologies are emerging, what investors are seeking, and what they would like to see developed.
David Cruikshank Partner ARCH Venture Partners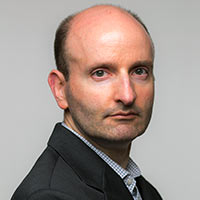 Mr. Cruikshank focuses on instrumentation/electronics, biotechnology, medical diagnostics & devices, semiconductors, nanotechnology, advanced materials, and IT. Since joining the company as an Associate in 2007, he has supported the formation, investment, and growth of a number of companies. Mr. Cruikshank is a Director to Omniome and Encodia and an Observer to multiple companies. Mr. Cruikshank has participated and provided operating assistance to other companies including Ciespace, PixelEXX Systems, and Crystal IS. Mr. Cruikshank was formerly with Toshiba as an engineer and manager in BD. Prior to that, he was with Conexant Systems as an Industrial Engineer. Mr. Cruikshank holds an M.B.A. with Honors from the University of Chicago, an M.S. in Industrial Engineering and Operations Research from UC Berkeley, and a B.S. in Mechanical Engineering from UCLA, where he graduated Summa Cum Laude and was elected to Phi Beta Kappa.
---
Tad Weems Managing Director, Early Stage Partnerships Agilent Technologies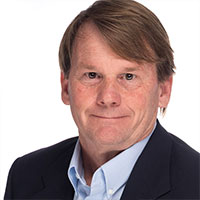 Tad currently leads the Agilent team that manages the partnership/investment relationships with about 30 early stage life science tools companies. He has been in the life science tools industry for 20 years, serving in a variety of research, business development, financial and management roles. Prior to joining Agilent, Tad co-founded and successfully exited two companies; thus, is very familiar with the funding, commercialization and growth issues that entrepreneurs face. Additionally, he has worked in both the venture capital and petrochemical industries, serves on multiple Boards, holds several patents and is a Wharton MBA and chemical engineering graduate of UT Austin and UC Berkeley.
---
Daniella Kranjac Co-Founder & Managing Director Dynamk Capital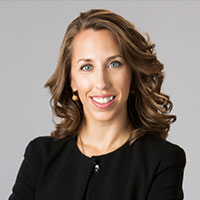 Daniella Kranjac is a Co-Founder and Managing Partner at Dynamk Capital, a venture and growth equity fund investing in Life Sciences Industrials. Daniella has deep domain experience in life sciences as an entrepreneur, corporate executive, advisor and investor. She began her career as a Co-Founder of Wave Biotech where she drove growth, leading the group to a successful exit and acquisition by GE Healthcare in 2007. At GE, Daniella held several strategic, BD, M&A and commercial leadership roles within the Enterprise Solutions business. Daniella currently serves on the boards of Envisagenics, RoosterBio and Stevens Institute of Technology, where she is a Charter Member of the Board of Trustees. She holds a B.E. in Chemical Engineering from Stevens Institute of Technology and an Executive MBA from NYU Stern School of Business.
---
Dani Bach Partner +ND Capital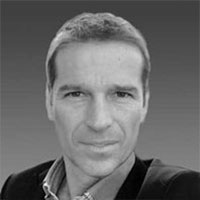 Dani joined NanoDimension as a Partner in 2019. Previously, Dani spent 12 years as a venture capital investor in the life sciences and 10 years in academic research. Prior to joining NanoDimension, Dani served on the board of 15 companies in Europe and the US, ranging from drug development to medical devices and digital health. Dani became a venture capital investor at Index Ventures (Geneva), to join later Aravis Ventures (Zurich) and Imperial Innovations – IP Group (London), before joining Nanodimension in the Lausanne office. During his prior life as a scientist at the University of Geneva and at the Swiss Federal Institute of Technology in Lausanne, Dani conducted research in immunology and virology. Dani holds a PhD in molecular biology from the University of Barcelona and an executive MBA from EOI Business School.
---
Bill Hyun Venture Partner Genoa Ventures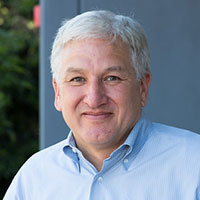 With more than 25 years of life technology experience, Bill Hyun is a respected expert in both basic research and clinical lab technology development. At the UCSF, Bill directed one of the largest academic core facilities in the world with a strong concentration on cytometry and genomic technologies. His academic career included joint appointments at UC Berkeley and the Lawrence Berkeley National Lab, three honorary doctorates, and authorship of over 100 peer-reviewed publications. Bill has been directly involved in the conception, design, engineering and validation of numerous commercially successful analytical instruments, consumable products, and software programs. Bill has been a founder, investor, and/or advisor to more than 50 startups. Bill is a current board member for five companies, has served as Venture Partner with two Bay Area venture groups, and is closely affiliated with four life tech incubators.