INVESTING IN CELL & GENE THERAPY
This panel focuses on the advent of gene & cell therapies that are now entering the market, from CRISPR to CAR-T technologies, and the way they are shifting the paradigm of therapeutic investment. Topics may include:
• Which of the technologies emerging from this field do investors find most compelling?
• What do investors do to balance the increased regulatory risk associated with these new technologies?
• Even with how new these technologies are, are there any areas that are already becoming saturated?
Panelists will discuss how these technologies are shifting the focus from blockbuster drugs to smaller, more defined patient populations, the manufacturing challenges associated with some of these technologies and how these new challenges are affecting their investment focus.
• Shyam Patel, Director, BD, California Institute for Regenerative Medicine (CIRM)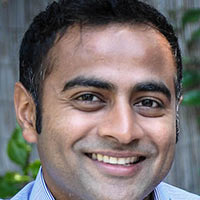 Shyam Patel currently serves as Director for Business Development at CIRM. With $3 billion in funding and 168 active stem cell programs in its portfolio, CIRM is the world's largest institution dedicated to addressing unmet medical needs with cellular medicine. At CIRM, Shyam manages the application and approval process for the flagship Clinical Trial Projects Program, which has 2019 annual budget of $123M. To date, CIRM has funded 53 clinical trials in transformative stem cell-based therapies spanning various indications including oncology, rare diseases, cardiovascular and neurological disorders. Shyam also leads CIRM Business Development activities and manages the Industry Alliance Program (IAP). The IAP is a collaborative effort between CIRM and select industry partners to support development and commercialization of CIRM's most promising portfolio projects. In 2018 alone, CIRM's clinical stage projects leveraged CIRM funding to raise $1B in corporate partnership and venture investment funding. Prior to joining CIRM, Shyam led preclinical development of tissue-engineered graft implants as the CEO/CSO of NanoNerve, Inc. He also served as part-time Bioengineering faculty at UC Berkeley. Shyam holds a Ph.D. in Bioengineering from the Universities of California, Berkeley & San Francisco.
---
• Florence Rozen, Senior Scientific Advisor, Fonds de solidarité FTQ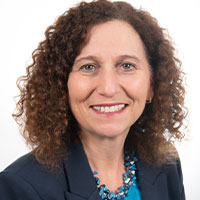 Florence Rozen is a Senior Scientific Advisor with Fonds de solidarité FTQ, a labour sponsored/development capital fund based in Montreal. There since 2009, she is responsible for all scientific due diligence within the Fonds' life science team, both for their biotech company portfolio as well as for any potential investment opportunities. Prior to her 20 years in the venture capital industry (including the seed financing arm of MDS Capital), she has done research in the fields of endocrinology and oncology. She holds a Ph.D in biochemistry from McGill University.
---
Elona Baum, Managing Director, DEFTA Partners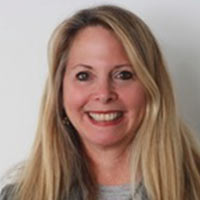 Elona Baum is Managing Director of DEFTA Partners and has 20 years of biotech and regenerative medicine management experience. Prior to joining DEFTA Partners, Ms. Baum served as a senior executive (General Counsel & VP Business Development) for five years at the California Institute for Regenerative Medicine ("CIRM"). During her tenure, CIRM invested nearly $1 billion in regenerative medicine programs, created a $40 million iPSC bank and launched annual roundtable meetings with FDA. Prior to joining CIRM, Ms. Baum held senior positions in the legal and regulatory departments at Genentech Inc. for over a 13 year span. Ms. Baum received her BA in Economics from the University of California (Cum Laude) and her JD from the University of San Francisco School of Law (Magna Cum Laude). She served as an extern for Justice John A. Arguelles, California Supreme Court. Ms. Baum is a frequent speaker at industry conferences and is an active mentor with Enterprise Futures Network.
---
• Poh Hui Chia, Associate Director, Vickers Venture Partners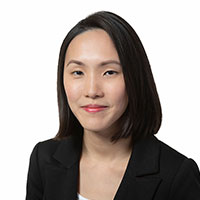 Dr. Poh Hui Chia joined Vickers in 2018 as an Associate Director and is based in San Francisco. She is involved in deal sourcing and evaluating potential investments with a focus on biotechnology and healthcare sectors. Prior to joining Vickers, Poh Hui was a scientist with the Institute of Medical Biology (IMB) at the Agency for Science Technology and Research (A*STAR) where her research focused on inherited genetic neurological and liver diseases. Poh Hui received her B.S. in Biochemistry from the University of Wisconsin-Madison and Ph.D. in Neuroscience from Stanford University. Her work on brain development and genetic diseases has been published in prestigious scientific journals including, Nature and Cell. Poh Hui is fluent in English and Mandarin.