INNOVATORS' PITCH CHALLENGE
The Global Innovators' Pitch Challenge invited all eligible tech hub members to apply for an opportunity to pitch to a panel of early stage investors. The 8 finalists were selected by LSN's Expert System and scientific review team to present their technology through a 5-minute pitch. Investors will provide feedback and questions to the pitching CEOs.
Cain McClary Managing Partner and Founder KdT Ventures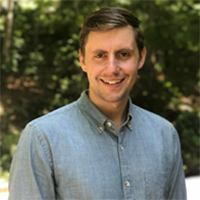 Cain McClary, MD is the founder and Managing Partner of KdT Ventures- a seed stage venture firm focused on computational biology and chemistry. Over the past 10 years, Cain has been at the forefront of the intersection between technology and science/medicine. Select past investments include Zymergen, PathAI, Dyno Therapeutics, Azitra, and Terray Therapeutics. Additionally, Cain is involved in entrepreneurship and finance advisory at both the local and national levels as well as on the faculty at the Tulane University School of Medicine.
---
Debbie Lin Executive Director – Digital Health Boehringer Ingelheim Venture Fund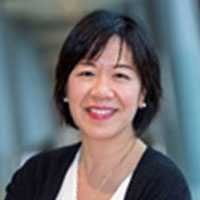 Dr Debbie Lin is Executive Director at Boehringer Ingelheim Venture Fund in the US and leads the US efforts in Digital Healthcare. She is a scientist by training and joined Boehringer Ingelheim in 2008. Within Boehringer Ingelheim, she worked across various regions and divisions in the US in Medical Affairs, Health Economics and Outcomes and in Corporate Headquarters in Germany in Corporate Strategy and Development. She led BI's global venture into stroke rehabilitation setting up the first stroke rehabilitation center pilot in Shanghai, China and in Lisbon, Portugal. She now leads the Venture Fund efforts in digital healthcare for the US.
---
Rob Manning Chairman Cherrystone Angel Group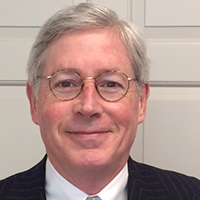 Robert Manning is President and Owner of Gray's Point Investments LLC, a private family investment company. Mr. Manning is also the Chairman of the Cherrystone Angel group, a 65 member angel investing consortium based in Providence, R.I. He is or has been on the boards of Windgap Medical Inc, Avaxia Inc., Respiratory Motion Inc., Smartcells Inc., Cartcraft Corp, Narragansett Brewing Corp, and the advisory board of Ximedica Inc. Prior to establishing Gray's Point, Mr. Manning retired after 25 years with Citibank and Citigroup, where he was most recently Managing Director and Head of Corporate Finance for Citigroup in Japan. He was a Citigroup Senior Credit Officer, and one of five global co-heads of Citigroup's Structured Products business. He has an MA from the Fletcher School of Law and Diplomacy and a BA from Brown University in International Relations.
---
Ronald Dorenbos Head, Innovation Management & Scouting Takeda

Ronald is Head of Innovation Management & Scouting at Takeda as well as Associate Director at Takeda's Materials & Innovation team, a group that scouts for new technologies related to drug delivery and biomaterials. During his appointment at the Life Science division of PA Consulting Group, a British Consulting firm, Ronald led projects for some of the world's top 10 pharmaceutical companies around strategy, commercialization and digital health. At his company BioFrontline he provides management, strategy and commercial advice to life science companies around the world. Ronald received MAs in Biotechnology and Molecular Biology and after obtaining a PhD in Pharmaceutical Biology spent six years at Harvard to study Parkinson's, Schizophrenia and the genetics of aggressive behavior before making the transition to industry. Ronald is a keen follower of developments in the field of Artificial Intelligence (AI) and regularly invited as speaker to present on topics related to pharma, healthcare and AI.
---
William Kuziel Angel Investor MedPro Investors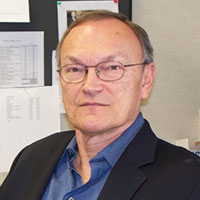 Dr. Kuziel is an immunologist by training and joined the Daiichi Sankyo Research Institute in 2008 with responsibilities for scientific advising primarily in the areas of Immunology, biologic therapeutics and new technologies as well as contributing to open innovation and search & evaluation activities for in licensing and M&A. He retired from Daiichi Sankyo in June of 2019. Currently he is affiliated with MedPro Investors. Dr. Kuziel received a B.S. in Biology from the Pennsylvania State University and a Ph.D. in Immunology from the University of Texas Southwestern Medical Center at Dallas where his thesis work on gamma/delta T cells involved a collaboration with the laboratory of Jim Allison. He did post-doctoral training in Immunology at the Howard Hughes Medical Institute at Duke University Medical Center. After two years as a visiting scientist in the lab group of Oliver Smithies and Nobuyo Maeda at the University of North Carolina Medical Center at Chapel Hill, Dr. Kuziel joined the Department of Molecular Genetics and Microbiology at the University of Texas at Austin as an Assistant Professor. His research focused on the molecular and cellular basis of innate immunity and inflammatory disease processes. He also designed and taught an annual course in Immunology and Infectious Disease. He has co-authored 120 peer-reviewed publications. Dr. Kuziel began his career in drug discovery and development in 2004 at Protein Design Labs where he led a research group in antibody drug discovery and validation and translational medicine and where he served on several clinical development and life cycle management teams.