This panel features four speakers and a moderator from firms that make equity investments into early-stage companies and organizations with the intent to generate a positive social or environmental impact alongside a financial return. Some of these firms focus on impacting a specific patient population, whereas others have broader goals in creating an impact for their local region, or the world.
Topics may include:

What is impact investing?

How is the investment mandate affected by the impact goal?

How do investors measure and increase the impact of their capital?

How should startups approach impact investors for fundraising, and what criteria do they use to evaluate opportunities?

What separates an impact investor from a traditional VC?
Panelists will discuss how impact investors provide capital to address challenges in life sciences and healthcare sectors worldwide. While impact investing market is a relatively new trend, panelists will also discuss how companies can successfully fundraise from impact investors and the best way to develop a relationship with relevant investors.

• John Reher, Managing Director, Brain Trust Accelerator Fund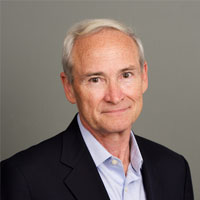 John M. Reher created the Brain Trust Accelerator Fund in 2006. The goal of this venture capital fund is to earn an attractive rate of return by creating and investing in early-stage medical companies that address brain-related diseases. The general partner of the fund donates a portion of its carried interest to brain disease charities, which provide deal flow and advisory services. From 2001-2006, John was founding president and executive director of Accelerate Brain Cancer Cure, Inc. (ABC2), a non-profit organization dedicated to accelerating therapies for treatment of brain cancer by employing venture principles to this philanthropic endeavor. Previously, John had more than 12 years of venture capital experience as a general partner and co-founder of Medicus Venture Partners, an early-stage healthcare venture partnership with investments that included Biosite Diagnostics, Inhale Therapeutic Systems (now Nektar), Tularik, and other successful companies.
---
Michael Cole (Founder & General Partner, Global Neurohealth Ventures)
Dr. Cole is a Managing Partner at Global Neurohealth Ventures and an Assistant Clinical Professor at UC Berkeley. He provides strategic and scientific consultation for healthcare companies as well as investment diligence consultation for VC firms and family offices. Dr. Cole published 20+ peer-reviewed journal articles and continues to also provide direct patient care. Previous positions include Associate Clinical Professor at UC Davis, Director of Medical Affairs at Pacira Pharmaceuticals, and Head of Strategy and Business Development at OccamzRazor. He received his PhD in neuropsychology from the University of Florida, completed his internship and residency in clinical neuropsychology at the UCLA School of Medicine, and obtained an MBA from UC Berkeley.
---
• Anthony Bajoras, Managing Director, Cancer Impact Fund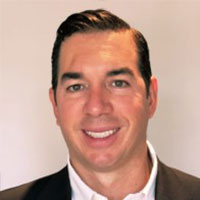 Anthony Bajoras is the Founder and Manager Director of the Cancer Impact Fund. He also serves as a BioAccel Board Member, manager of their for-profit BioAccelerator investment fund, and is a limited partner in the Arizona Founders Fund.
---
• Grace Mathew, Vice President, Stetson Family Office

Selected as one of Australia's 100 Brightest Young Minds in 2010, Grace has applied her strengths to roles in the corporate and not-for-profit sectors. She was awarded the Goldman Sachs Global Leader Award in 2008. While earning her Bachelor and Master's Degrees from the University of Sydney, Grace also completed postgraduate courses in Political Science at George Washington University, and Leadership at Alphacrucis College. As a scholarship recipient to attend the Global Leadership Institute, she represented Australia, engaging with political, corporate and philanthropic leaders at the UN. Grace is currently Managing Director of third-generation US family office Stetson Family Office. She is developing a global education initiative, and us working in association with the Global Partnerships Forum, Healthcare Impact Foundation, and United Nations Sustainable Development Goals. Grace also consults on business strategy, culture, and negotiation, as Chief Strategist of WeThink.
---
• Jim O'Neill, Interim CEO, SENS Research Foundation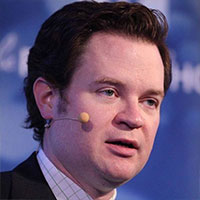 Jim has advised, invested in, and nurtured more than sixty science and technology companies. While running the Thiel Foundation, he co-founded the Thiel Fellowship and helped create deep science fund Breakout Labs. Thiel Fellows have created more than $35 billion in equity value by founding companies including Freenome, Luminar, Figma, Cabin, Upstart, OYO, Ethereum, Workflow, Fossa, and the Longevity Fund. Before moving to California, Jim helped lead the U.S. Department of Health and Human Services as the principal associate deputy secretary. His responsibilities included overseeing policy and regulations at NIH, FDA, and CDC and he led two major reforms of FDA. He also supported the creation of the Armed Forces Institute for Regenerative Medicine, served on the steering committee of the Biomedical Advanced Research and Development Authority, and represented the United States on the U.S. delegation to the World Health Assembly.