Healthcare organizations are embracing innovations and becoming a key training ground to test the medical benefits, technical feasibility, and business viability of new technology breakthroughs. From innovation centers to investment vehicles, healthcare organizations have become critical partners for entrepreneurs. This panel will reveal the changing role healthcare organizations are playing in fostering innovation. Topics may include:
• What are hospitals and health networks doing to engage with new technology companies?
• How can a startup get the most out of conducting pilot studies with a healthcare system partner?
• How do early stage companies work with healthcare systems to generate user experience for their new technologies?
• How can healthcare organizations share their technical expertise with startups?
This RESI panel will help entrepreneurs navigate complex healthcare systems and bring their companies to the next milestone.
• Brent Stackhouse, Managing Director, Mount Sinai Ventures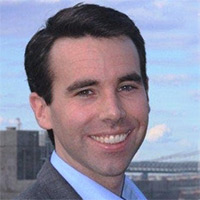 Brent Stackhouse is the Managing Director of Mount Sinai Ventures, the venture investment arm of the Mount Sinai Health System. His responsibilities include diversifying the portfolio of strategic investments to enhance Mount Sinai's transition to population health management. He represents Mount Sinai on the board of several portfolio companies. He is experienced in public health and health information technology, and serves on Mount Sinai telehealth strategy committee, the Junto Collaborative for health innovation, and is a mentor for the Blueprint Health incubator. Prior to Mount Sinai, Brent was the Executive Director of Strategy at the Primary Care Information Project at the New York City Department of Health and Mental Hygiene. Prior to his career in healthcare, Brent worked in investment banking and commercial real estate finance. He has a BS from the Walsh School of Foreign Service at Georgetown University.
---
• Anne Wellington, Managing Director, Cedars-Sinai Health Accelerator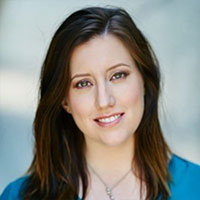 Anne is the Managing Director of the Cedars-Sinai Accelerator. She leads the accelerator program, identifying promising early-stage healthtech and digital health companies, and providing expertise and guidance as these companies collaborate with Cedars-Sinai to rapidly iterate and scale innovative technology solutions. Previously, Anne was Chief Product Officer and a founding team member at Stanson Health, where she developed an EMR-integrated clinical decision support and analytics product, named by KLAS as the #1 solution for clinical process improvement. Stanson Health successfully exited in 2017 when it was acquired by Premier, Inc. Previously, Anne worked for Epic, where she supported implementations of Epic's inpatient clinical software products for several leading health systems, as well as supporting Epic's Foundation System. Additionally, Anne has provided product strategy expertise to a variety of leading healthcare technology organizations, primarily focused on clinical decision support, precision medicine, clinical content development and management, and actionable analytics.
---
• Rajesh Aggarwal, Executive Vice President, Jefferson Strategic Ventures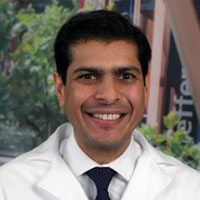 Rajesh Aggarwal is a clinician in bariatric and minimally invasive surgery, a global academic leader in simulation technologies with respect to health professions' education, a health care innovator, a speaker and educator, and a successful fundraiser. He undertook his Bachelor's degree in Social and Political Sciences at the University of Cambridge, and medical school at the Royal Free Hospital School of Medicine. Subsequently, he completed general surgical residency at Imperial College London. Rajesh has continued to maintain an academic and clinical practice, as a Faculty member at Imperial College London, University of Pennsylvania and, most recently at McGill University where he was also charged as Director of the Steinberg Centre for Simulation and Interactive Learning. In 2017, Rajesh took on his role in strategic ventures and partnerships at Thomas Jefferson University and Jefferson Health.
---
• Neil Wyant, Managing Director, University Hospitals Ventures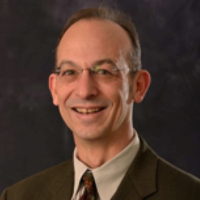 Neil is an experienced early stage investor, manager and board member with 25+ years of experience in academic and commercial technology transfer, intellectual property portfolio management and licensing, business development and commercialization, and new venture formation. Prior to joining UH Ventures Neil established and managed the venture investing business for a family. Previously he has held several C-level positions in early stage ventures. Early in his career he managed the technology transfer office at Argonne National for the University of Chicago. Neil holds BS degrees in Chemical and Biomedical Engineering from Northwestern University and an MBA from the University of Chicago.
---
• Richard Proscia, Senior Associate, Providence Ventures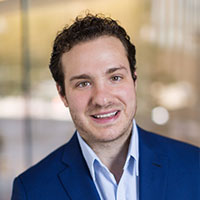 Richard joined PV in 2019 as a Senior Associate. Prior to joining PV, Richard sat on the corporate innovation and development team at CVS Health, focused on digital health strategy, partnerships, and investments. Before CVS, Richard spent time on the corporate venture capital and development team at Athenahealth, where he focused on early stage investing, acquisitions, and partnerships for the More Disruption Please program. In his spare time, he also serves as an Advisor for TMCx, the Texas Medical Center Accelerator program and the MassChallenge HealthTech program. Richard is a graduate of Bentley University with a Bachelor's of Science in both finance and accounting.