Fundraising Boot Camp Workshop
The Fundraising Boot Camp provides a top-to-bottom master class on outbound global fundraising. Topics to be covered include the Changing Investor Landscape, New Categories of Life Science Investors, Debunking the Top 10 Old Myths in Fundraising, Planning & Infrastructure for an Outbound Fundraising Campaign, Building Your Brand Through Consistent Messaging and Key Components of Fundraising Marketing Collateral. It will bring you step-by-step through the processes of positioning, marketing collateral, website creation, branding & messaging, and how to reach out to a list of global investors.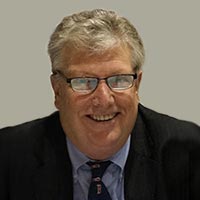 Dennis Ford, Founder & CEO, Creator of RESI Conference Series, Life Science Nation
Dennis Ford is an entrepreneur and author with expertise in sales, marketing, and business development. He has spent most of his career finding, vetting and launching a myriad of technology-based companies. Over the last decade, he has worked extensively with global alternative investors and is deeply interested in getting funding for high-growth early-stage technologies. He is a big proponent of using profiling and matching technology to find that all-important business fit in the marketing and selling process. In today's context Dennis can connect early stage life science companies with 10 categories of global partners thus making the finding of capital and distribution channels very efficient.
Dennis created the Redefining Early Stage Investments conference series to facilitate an interactive ongoing dialog between buyers and sellers in the life science arena. Before LSN, Dennis was the President and CEO of a company that improved the way hedge fund and private equity fund managers raised capital and marketed their funds to investors.
Ford is the author of The Peddler's Prerogative and The Life Science Executive's Fundraising Manifesto, two well-received sales and marketing books.