Stephanie Marrus, Director, Entrepreneurship Center at UCSF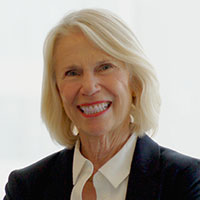 Stephanie Marrus is Director of the Entrepreneurship Center at the University of California, San Francisco (UCSF), the leading graduate life science/healthcare academic institution in the US. Her mission is to start companies from UCSF inventions and to build the entrepreneurial ecosystem at the University. Since joining in 2012, she has built a robust series of courses and programs that create a vibrant entrepreneurial community on Campus representative of Silicon Valley. She has helped start almost 40 ventures that raised an aggregate $300MM in five years. During a 30-year plus business career as a management team member and consultant, she has worked with over 1000 companies in science- and technology-based industries, many with their technological roots at MIT, Harvard, Berkeley, Stanford and UCSF. In addition to her business career, she served as Deputy Secretary of Economic Affairs for a Massachusetts governor where she led economic development, business policy and chaired an environmental fund board. She has lectured about entrepreneurship on five continents — North and South America, Europe, Middle East, Africa and Asia, and enjoys giving workshops in diverse geographies. She is a frequent speaker and moderator at entrepreneurship conferences in Silicon Valley and globally and is a member of the US State Department International Speaker Program. She holds an MBA from the Wharton School, University of Pennsylvania, MA from Columbia University and AB from Cornell University.
---
Gary Kaufman, Chief Operating Officer, ABI-LAB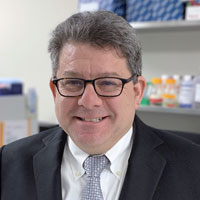 Mr. Kaufman is the Chief Operating Officer at ABI-LAB, a campus of 85,000 sq. feet in 2 buildings hosting 65 biotech companies. He is an angel investor in a multitude of biotech ventures, and he is currently in the process of creating an investment vehicle to fund an additional two to four companies a year. In addition, he played a significant role in the startup community as co-founder & vice chairman of the Metrowest Life Sciences Network, an organization whose mission is promote growth among the regions scientific and entrepreneurial ecosystem. He has a BS in Management Science from Bridgewater State College with advanced studies at Tel Aviv University and Harvard University.
---
Gyan Kapur, Managing Director, Digital Health CT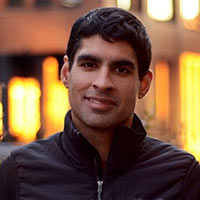 Gyan Kapur is the Managing Director of Bayes Ventures, a seed and pre-seed venture fund focused on digital health nationally and B2B software in the northeast United States, as well as Digital Health CT, a no equity accelerator focused on digital health. Prior to Bayes Ventures, Gyan was a Vice President at Activate Venture Partners (first investor in Medidata, a $6bb exit) and an active angel investor. Gyan's angel investments include: Ellipsis Health (subsequent funding led by Khosla Ventures), Doctible (subsequently led by ClearVision Equity Partners), Optimus Outcome (subsequently led by SpringRock Ventures), DrChrono (co-investor Runa Capital), and Catalia Health (co-investor Khosla Ventures and subsequently led by Ion Pacific).
---
Jorge Aquino, Director, Ventures, Johns Hopkins Technology Ventures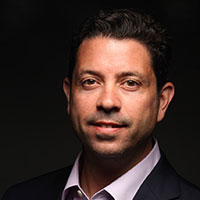 Jorge Aquino is Director of Ventures for Johns Hopkins Technology Ventures. He is an experienced Business Development professional providing leadership and guidance to Johns Hopkins University's FastForward innovation hub with respect to the development and growth of high value start-up companies. Mr. Aquino has raised the profile of Johns Hopkins University. During his time at Johns Hopkins FastForward companies have raised more than $1.8B. Prior to joining Johns Hopkins University Mr. Aquino led M&A and strategic partnering activities for Canon Biomedical, Inc. — the lifesciences division of Canon USA, Inc. Previously, Mr. Aquino was Senior Manager of Business Development for Emergent BioSolutions Inc. where he was involved in numerous M&A transactions including the acquisition of Trubion Pharmaceuticals and Cangene, Inc. Prior to Emergent Mr. Aquino managed the biotech portfolio of Maryland Venture Fund, a division of the Maryland Dept. of Business & Economic Development. Mr. Aquino received his B.S. in Biological Sciences from the University of Maryland, M.S. in Biotechnology from the Johns Hopkins University and MBA from Loyola University of Maryland.
---
Michael Fenn, Director of Healthcare & Life Sciences, Harvard Innovation Labs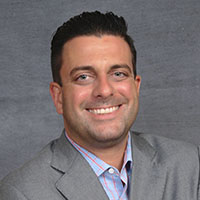 Dr. Michael Fenn is the Director of Healthcare and Life Sciences at Harvard Innovation Labs. He has served as cofounder, advisor, and board member for over two dozen startups, as well as several incubators &, investment firms. Dr. Fenn was previously an NIH-funded Assistant Professor of Biomedical Engineering and Director of the Center for MedicalMaterials & Biophotonics at Florida Institute of Technology. He has a diverse research background, with expertise in biomaterials, tissue engineering, medical devices, diagnostics, and drug delivery. Dr. Fenn launched several startups from his lab, which have gone on to raise significant venture funding, participate in Y-Combinator, and achieve regulatory clearance. He received his Ph.D. in Biomedical Engineering, M.S. in Materials Science and Engineering, and B.S. in Chemistry/Biochemistry, all from the University of Florida.