The going thinking is that Angel Investors and Venture Capitalist are naturally linked, but they are not. Angel Investors and Family Offices have much more in common. This panel will gather life science investors from both angel networks and family offices.
• What do Angels and Family Offices have in common?
• How do Angels and Family Offices plan their investment horizons?
• Are Angels and Family Offices looking at the same sectors and opportunities as VCs?
• Chuck Stetson, CEO, Stetson Family Office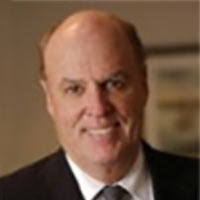 Eugene W. Stetson started the Stetson Family Office shortly after he personally led the buyout of The Coca-Cola Company through a public offering in August 1919 by the Guaranty Trust Company of New York, where he subsequently served as Chairman and just before he died and organized, he organize with the much smaller J.P. Morgan. At his death, Eugene was Coca-Cola's longest serving member of the Board and of the Executive Committee. Chuck Stetson, the third generation running the family office, is an entrepreneur, venture capitalist, and philanthropist. The Stetson Family Office started Healthcare Impact Foundation, a 501-c-3 organization, in 2017 to bring capital and management expertise to local life science companies and to build and maintain an efficient life science eco-system composed of R&D facilities, incubation facilities, venture capital investors, angel investors, family office investors, and networks of experts in science, management, industry, reimbursement and public policy. Stetson Family Office has set up a unique Global Family Office BioForum with family offices around the globe working closely with their local healthcare innovation. Family Offices are responding with excitement.
---
• Alexandra Manick, Associate Principal, Schooner Capital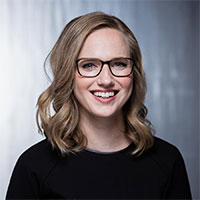 Alex Manick is an Associate Principal at Schooner Capital, a private investment office founded in 1971. Alex focuses on venture and growth stage opportunities in tech and healthcare, including therapeutics, IT, and digital health. Prior to Schooner, Alex worked as a process engineer for MIT spin-out start-up, 1366 Technologies, evaluated automobile manufacturing practices for the CTO at Tesla Motors, and consulted for various early stage tech companies. She currently serves as a Director at Remedy Plan Therapeutics and a board observer at Censinet and Millstone Medical. Alex holds a BS in Materials Science from MIT and an MBA from Stanford.
---
• Allan May, Chairman, Life Science Angels
Allan is a founder of Life Science Angels (www.lifescienceangels.com ), the largest angel organization in the U.S. focused solely on early stage medical device and life science start-ups, and comprised solely of high net worth individuals from the medical device or biotech fields. Since 2005, LSA has invested over $35M in 32 early stage companies, attracted in excess of $700M in contemporary or follow-on venture capital, and achieved five favorable exits. In 2011, Allan initiated the Life Science Angel Network, a syndicate of angel groups throughout the United States, which will focus on increasing the syndication and capitalization of highly vetted medical device and biotech startups.
---
• John Pennett , Angel Investor, Mid Atlantic Bio Angels
John Pennett is the Partner-in-Charge of the Life Sciences Group and Technology Group. He has 30 years of public accounting experience, with a strong emphasis on public and private life science and technology companies. John is a frequent writer and speaker on topics related to issues impacting businesses in the life sciences and technology space. He is the publisher of Catalyst, a magazine focused solely on issues related to life sciences and pharmaceutical companies. John supports entrepreneurial organizations around the country with content and program development, and serves as a mentor to several early-stage companies. John has led the accounting, auditing and strategic advisory work for more than a hundred IPOs, private financing and mergers and acquisitions with an aggregate valuation in excess of $1 billion. In addition, he has served as the interim lead of the firm's Risk Advisory Practice, leading internal audit, contract compliance and Sarbanes-Oxley implementation and testing. John previously worked as an Audit Partner for an international accounting and consulting firm.
---
Mike Ryan, Co-Founder and CEO Bullet Point Network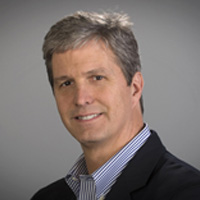 Mike Ryan is the Co-Founder and CEO of Bullet Point Network (BPN). Mike has almost 30 years of investment, capital markets, and management experience. He is an active private investor, entrepreneur, board member via his own family office. Mike began his career as an analyst with Goldman Sachs in New York, and was a partner at the time of the firm's IPO and for 8 years afterward, ultimately serving as Co-Head of Global Equity products and a member of the Partnership Committee. Mike was also Global Head of Securities and a member of the Management Committee for Credit Suisse. After spending several years managing his own family office, Mike served as a member of Harvard's Investment Committee served as head of Public Equities and Absolute Return for the Harvard endowment, where he was responsible for $18 billion in assets across a range of direct investments and external manager allocations. After leaving Harvard, Mike founded Bullet Point Network (BPN) to focus on his passion for making direct investments and supporting portfolio companies. BPN's team of fundamental research analysts and patented software help professional investors and senior executives augment their research, analysis & monitoring so they can have more confidence in every decision. Mike has served as a director, committee chair or board chair on numerous corporate and non-profit boards. In addition to current portfolio companies, Mike currently serves on the board Scholarship America, Management Leadership for Tomorrow, Staten Island ACHIEVE and recently left the Henry Street Settlement board. He graduated summa cum laude from Yale University with a B.A. in Economics, and was an Academic All-American in basketball.