Early Stage Therapeutics Panel
This panel aims to bring a diverse group of experts & senior decision making staff from VCs, corporate pharma, and other investor types together to discuss topics such as:
• How they make decisions
• What can startups do to be more attractive?
• Areas of high need
• Overcrowded areas
• Common mistakes/red flags
The moderator will guide the discussion through topics including how the investors source & vet novel therapeutic assets, what kinds of technology are of interest to them right now, and how they as investors work with a startup to move a new drug toward commercialization.
• Brent Ahrens, General Partner, Canaan Partners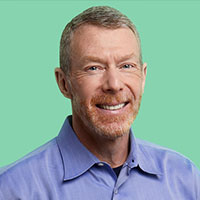 Brent leads investments in an array of healthcare companies, with a focus on biopharma and medtech. Prior to joining Canaan, Brent worked in both commercial and technical roles at General Surgical Innovations, Ethicon Endo-Surgery (J&J), and IAP Research. He also has several surgical instrument patents to his credit. Brent earned an MBA from the Tuck School of Business at Dartmouth College after graduating with a B.S. and M.S. in Mechanical Engineering from the University of Dayton.
---
• Christina Takke, Co-Founder & Managing Partner, V-Bio Ventures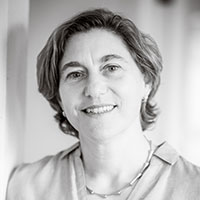 Christina Takke co-founded V-Bio Ventures in 2015 and is currently a Managing Partner. Her prime focus and responsibility within V-Bio is creating new ventures, investing in young innovative biotech companies, as well as the general management of the firm. Before launching V-Bio, Christina was a partner at Forbion Capital Partners were she led and managed a series of successful investments in biopharmaceutical and pharmaceutical companies. As an undergraduate, Christina studied at the Technical University of Darmstadt, Université de Bordeaux and at the Institut National de la Recherche Agronomique. She holds a PhD in Developmental Biology, which she obtained at the University of Cologne. After her studies, she gained experience in working with biotech start-up companies at Bio-Gen-Tec-NRW in Cologne, Germany, a regional development organization for the biotechnology industry. Christina currently serves on the board of many of V-Bio's portfolio companies.
---
• Martin Pfister, Senior Investment Manager, Life Sciences, High-Tech Gründerfonds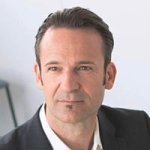 Dr. Martin Pfister joined the High-Tech Gründerfonds (HTGF) Medtech/LifeSciences team in Bonn in 2010. HTGF is the largest Seedfonds in Europe with about 900 Mio EUR under management and an active portfolio of about 260 technology-based portfolio companies, about 95 of which are in life sciences. studied a combination of Medicine and Pharmacy in Germany and New York University, Medical School with a PhD in Immunology Started his career in the hospital/laboratory moved to the start-up life sciences world 18 years ago. co-founded two companies in the molecular Dx field (VC backed, Exit) and healthcare services (privately owned, Exit 2018) @ HTGF manages a portfolio of 13 life science companies including Biotech, Medtech and digital health holds board member seat in 4 companies including clinical stage Biotech
---
• Roel Bulthuis, Managing Director, INKEF Capital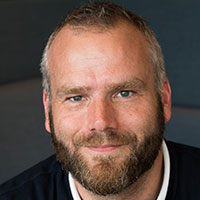 Roel Bulthuis is a Managing Director and head of the Healthcare investment team at INKEF Capital. Roel combines close to 20 years of experience across venture capital, pharma business development and M&A and healthcare investment banking. Prior to joining INKEF he served as SVP and Managing Director of M-Ventures which he created and developed into a leading CVC fund. Prior to that, he served in senior positions in global business development and M&A at Merck Serono and in the healthcare investment banking team at Fortis Bank. Roel is a Kauffman Fellow and passionate about continuously challenging the status quo. Roel holds a Msc. in Biopharmaceutical Sciences from Leiden University and an MBA in Finance from the Helsinki School of Economics.