This panel focuses on investing in innovative digital health products that bring new efficiencies to the healthcare system, change how care is delivered or managed, and how patients are involved in their own care. Panelists will explore topics related to investing in digital health, including:
• In what kinds of digital health technologies are they interested in investing?
• What metrics and evidence do you look for in a digital health startup?
• How can an early stage digital health company demonstrate the value of their products?
• What are the main challenges for startups raising capital in this space?
The moderator and panelists will discuss this rapidly evolving field of healthcare investment, and will introduce the audience to the key fundraising opportunities and challenges facing digital health entrepreneurs today.
• Tom Gibbs, Director, Debiopharm Innovation Fund
Tom Gibbs is Director at Debiopharm Innovation Fund, Switzerland where he is responsible for new investments in smart data companies in the healthcare space. He is currently a Director on the boards of Kaiku Health, BC Platforms, and Immunexpress. Previous board positions include Biocartis and GenePOC. Tom holds a PhD in molecular microbiology from the University of Warwick and has 30 years' experience in the commercialization of life science technologies in start-ups and established companies in Europe and the USA (including Molecular Devices Corp, Covalys, Med Discovery, Debiopharm). His responsibilities have included quality assurance, operations, late-stage product development & marketing, and business development. He is excited to apply this breadth of experience to the digital health revolution, helping companies make a medically meaningful impact.
---
• Chirag Shah, Principal, Define Ventures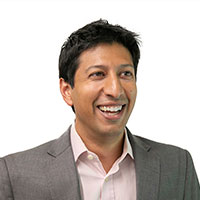 Chirag Shah is a Principal at Define Ventures, an early stage venture capital firm focused on digital health. Chirag's experience in healthcare has spanned startups, investing, and finance. Previously, he was the Vice President of Commercial Strategy at Imagine Health, a startup that builds and operates high performance narrow networks for self-funded employers. He was responsible for the firm's go-to-market strategy and execution across sales, business development, marketing, and provider contracting. Prior to that he led the firm's Analytics team, which was responsible for network and market development; prospect feasibility and post-launch reporting; and internal tools and dashboards. Prior to Imagine Health, he led Analytics at Castlight Health, which builds tools to improve the employee and employer experience across the care continuum. Earlier in his career, Chirag worked at The Carlyle Group on the healthcare buyout team and at Morgan Stanley in the investment banking division. Chirag earned a Bachelor of Science degree in Finance and Pre-medicine from New York University.
---
• Greg Fleming, Investment Director, Air Liquide Venture Capital (ALIAD)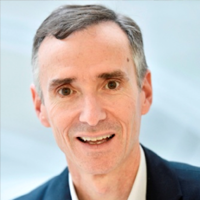 Greg Fleming is an Investment Director within ALIAD, the venture capital entity of Air Liquide. Prior to ALIAD, Greg was Director of the Air Liquide Corporate R&D Innovation team in Paris. And, prior to this assignment he was Deputy Director of the Air Liquide Research Center in the US (Delaware Research and Technology Center). Greg has considerable experience in leading technology teams through development challenges to commercialization.
---
• Millie Liu, Founding Partner, First Star Ventures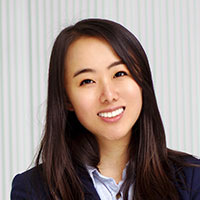 Millie Liu has focused her career on helping entrepreneurs with deep technology turn their ideas into great businesses with global reach. She was previously at APT, an enterprise data analytics startup acquired by Mastercard for $600m where she helped Fortune 50 clients such as Walmart and P&G make better strategic decisions leveraging data. She was also the co-founder of an MIT startup working on unsupervised event detection, which later pivoted and became Infervision, an AI precision healthcare platform backed by Sequoia China. Millie is on the advisory board of MIT CSAIL (Computer Science and Artificial Intelligence Lab). She holds a Master of Finance degree from MIT and B.S. in Mathematics from the University of Toronto.
---
• Thom Rasche, Partner, Earlybird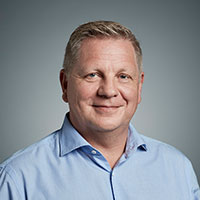 Thom Rasche joined Earlybird as a Venture Partner in 2003 and was promoted to Partner in 2006. Since 2014 he has been Partner at Earlybird Health Management GmbH & Co. KG. Thom has more than 16 years experience as investor. Further, he is a seasoned executive in the medical device and diagnostic sectors with over 29 years of operational experience. Since he joined Earlybird, Thom has been responsible for the medical device portfolio and new investments in this area. He is currently on the board of Miracor Medical SA (Awans), Atlantic Therapeutics Ltd. (Galway), Alesi Surgical Ltd. (Cardiff) and Polares Medical SA (Ecublens). Before joining Earlybird, Thom was with Johnson & Johnson Medical Devices and Diagnostics group in various international senior management roles, lastly as Managing Director for Ethicon-EndoSurgery Germany. Thom Rasche holds a Degree as Diplom Kaufmann (MBA equivalent) from the University of Applied Sciences in Lüneburg, Germany.