Corporate Venture Capital
This panel consists of four speakers and a moderator discussing what strategies are employed by corporate venture capital firms for investments and partnerships with early-stage companies. Potential topics for the panel include:
• What corporate VCs look for in companies
• What working with a corporate VC entails
• What companies should do to be relevant to the corporate VC
Panelists could also discuss the relationship between the corporate venture capital firm and the parent company and how it affects investment criteria.
• Chris Gagliardi, Director of Investments, Sanofi Ventures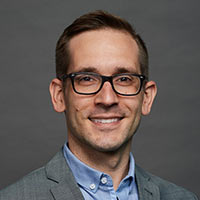 Chris joined Sanofi Ventures in 2017 with a background in life science and healthcare consulting. He previously spent three years as a management consultant at LEK consulting where his work focused on corporate strategy, due diligence, commercial launch planning and asset valuation across the pharmaceutical, biotech, R&D and API manufacturing sectors. Prior to a postdoctoral fellowship at Harvard University, Chris earned a Ph.D. in Chemistry from the University of North Carolina at Chapel Hill as well as a BS in both Biology and Chemistry from Roger Williams University.
---
• Debbie Lin, Executive Director – Digital Health, Boehringer Ingelheim Venture Fund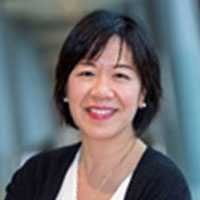 Dr Debbie Lin is Executive Director at Boehringer Ingelheim Venture Fund in the US and leads the US efforts in Digital Healthcare. She is a scientist by training and joined Boehringer Ingelheim in 2008. Within Boehringer Ingelheim, she worked across various regions and divisions in the US in Medical Affairs, Health Economics and Outcomes and in Corporate Headquarters in Germany in Corporate Strategy and Development. She led BI's global venture into stroke rehabilitation setting up the first stroke rehabilitation center pilot in Shanghai, China and in Lisbon, Portugal. She now leads the Venture Fund efforts in digital healthcare for the US.
---
• Edward Kliphuis, Investment Director, M Ventures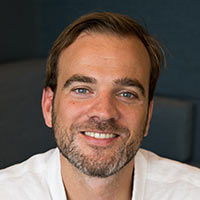 Edward is Investment Director with M Ventures, the Corporate Venture Capital arm of Merck KGaA, Darmstadt, Germany. He is responsible for the New Businesses fund, which invests globally in transformational ideas driven by great entrepreneurs. The New Businesses fund seeks to invest in strategic opportunities beyond Merck's current businesses, make cross over investments between businesses and invest in digitization opportunities. M Ventures takes an active role in its portfolio companies and teams up with entrepreneurs and co-investors to translate innovation towards commercial success. The total volume of the corporate venture fund is €300 million.
---
• Lana Ghanem, Managing Director, Hikma Ventures
Lana is the Managing Director of Hikma Ventures which she helped establish in 2015. Lana started her career at Hikma Pharmaceuticals PLC in 2012 as the Assistant to the CEO and Director of Corporate Strategy & Development where she worked on strategic projects across the company's various functions including strategy, M&A, operations and finance. Prior to joining Hikma, Lana worked as a Financial Analyst in the Mergers and Acquisitions department at Dresdner Kleinwort Investment Bank in London where she worked on transactions for clients across multiple industries. Currently, Lana heads the Innovation & Leadership Advisory Board (ILAB) at Hikma which consists of young Hikma employees whom share a dedication to advancing Hikma and ensuring it is at the frontier of innovation. Lana holds an MBA from Harvard Business School (HBS) and a Bachelors of Commerce degree from McGill University.
---
• Wei Wu, Senior Associate, Illumina Ventures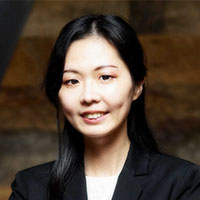 Wei is a scientist turned venture capitalist. Her investment areas cover life science tools, therapeutics, diagnostics and health-tech. Prior to Illumina Ventures, Wei was the Director of Healthcare Investment and Business Development at BOE Ventures/BOE Technology Group. Wei is an advisor of Stanford SPARK Translational Research Program and UC Berkeley SkyDeck Accelerator Biotrack. She was the Co-chair of Biotech and Genomics committee of Life Science Angels. Before being a venture capitalist, Wei was a R&D project lead at NuGEN Technologies (acquired by TECAN to become TECAN Genomics). Wei received B.S. in Biological Sciences from Beijing University, and Ph.D. in Biological Chemistry/Genetics from UCLA. She completed her postdoctoral training in Pathology at Stanford University School of Medicine. She was trained by two National Academy of Sciences members and published in journals including Cell, Nature, Neuron, and Nature Reviews Genetics. She was a Bronze Medalist of the 12th International Biology Olympiad.