CHINA CROSS BORDER PARTNERSHIPS
• Michelle Gon, Partner, McDermott Will & Emery China Law Offices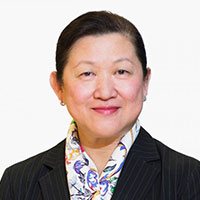 Michelle Gon is a partner of McDermott Will & Emery, stationed at MWE China Law Offices in Shanghai. Her practice focuses on compliance and regulatory matters, including anti-corruption, unfair competition, anti-monopoly, anti-fraud representations, anti-fraud and economic sanction areas. With her long term, on-the-ground experience of doing business both within and outside China, she provides practical advice to clients on complex cross broader legal issues. Michelle was named as one of the Top 30 Attorneys in China by Asian Legal Business in 2004. She was listed as a leading lawyer in the life sciences sector by Chambers Asia Pacific in 2012, 2013, 2014 and 2015. Michelle was ranked as a Corporate Investigation and Anti-bribery Spotlight Table of Foreign Legal Consultants China by Chambers Asia Pacific 2017 & 2018. Michelle is a member of the Illinois State Bar Association. She has lectured at Tsing Hua University for its international EMBA programs for several years. Michelle is the organizer for McDermott's annual event on China Life Science and Healthcare Outbound Legal Symposium. She works closely with LSN and Stetson Family Office on the First RESI Conference in Shanghai and Taipei.
---
• Frank Yan, Operating Partner, 3E Bioventures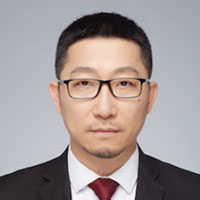 Dr. Frank Yan is the Operating Partner at 3E Bioventures Capital and the General Manager of N.B. Quadriga, who has over 16 years of pharmaceutical R&D, management, and operation experience in both U.S. and China, having held positions in Novartis, Roche, and GSK. He has broad experience in various disease areas such as oncology, infectious diseases, neurodegenerative diseases, pain, ophthalmology, and metabolic diseases, as well as deep experience in external innovation and business development. Dr. Frank Yan has close to 50 publications and patents including those in Nature, Science, and has a PhD degree in Chemical Biology from New York University.
---
• Yang-Huan Bao, Partner, Investment, BOHE Angel Fund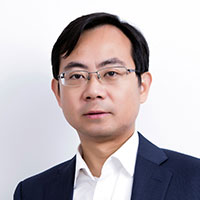 Mr. Bao is a venture capitalist and an entrepreneur in biotech and life-science industries. He currently works as Partner at BOHE Angle Fund. Before returning to China, Mr. Bao worked as a research scientist at the Cold Spring Harbor Lab (CSHL) in New York. He participated in the founding and early operation of a CSHL and MIT spin-off company providing mouse brain mapping services for drug discovery in neuroscience. Mr. Bao started his career as a venture capitalist at Legned Capital and Sungent Bioventure in China. Since then he has participated in over 20 deals of venture investment and venture creation in biotech and life-science industries. Mr. Bao received a M.B.A degree from Cheung Kong Graduate School of Business, and a M.S. degree in Molecular Genetics from Oregon State University.
---
• Yao Li Ho, Director of Business Development, LYFE Capital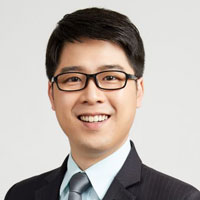 Yao Ho is a Senior Director of Business Development at LYFE Capital. Previously, he was a part of Yangtze River Pharmaceutical Group, where he was a BD Manager. At Yangtze River Pharmaceutical Group, he was part of a team that would help the parent organization source, evaluate, coordinate due diligence and negotiate with potential international partners for pharmaceuticals, biologics and medical devices. Yao has also worked at various diagnostics, nanotechnology and digital health startups where he started as an R&D Engineer and was a member of the founding team at other companies. Yao is an MBA graduate from Tsinghua University in partnership with MIT and Bachelor's in Biomedical Engineering from UC-Irvine with a specialization in bio-photonics and research in microfluidics.
---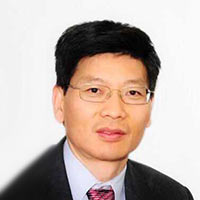 • David Xu, Chief Business Officer, Viva Biotech
Dr. David Xu has over 20 years of pharma experiences in drug development, sales and marketing. He is currently the CBO at Viva Biotech, responsible for the investment and incubation business, including project sourcing and evaluation, post-investment management and exit. Prior to joining Viva, Dr. Xu was a group VP at Zhejiang Jiuzhou Pharma, responsible for building up the Pharma business. Before returning to China, Dr. Xu was Head of Marketing and New Product Planning at Purdue Pharma(US). Dr. Xu started his career at Novartis and held various positions in Development and Commercial, including Head of Specialty Products Franchise at SANDOZ, Inc. and Head of Suzhou Novartis R&D center.