Setting up Finance to Scale your Life Sciences Company
Building a business with the infrastructure to scale is critical, especially when it comes to financial process. Founders, researchers and business owners want to focus on product development, customers and research, not on back office processes. You can avoid spending lots of time on financial operations by learning best practices from a current CFO who has built scaling processes and procedures at two 0 –> $1B+ companies. The focus of the discussion will be on establishing critical functions including financial planning and analysis, fundraising, accounting, audit and compensation / benefits.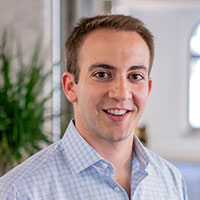 Michael Tannenbaum, Chief Financial Officer, Brex
Michael Tannenbaum is the Chief Financial Officer of Brex. He was the Company's first employee and oversees Finance, Credit, Marketing, Business Development, Marketing and Capital Markets. Tannenbaum joined Brex from online lender SoFi where he was promoted six times in three years, ultimately to Chief Revenue Officer. During his time at SoFi, Tannenbaum was VP of Finance where he negotiated Softbank's record-breaking $1 billion Series E investment and also ran the mortgage business. Tannenbaum began his career in the investment banking division of J.P. Morgan and graduated summa cum laude from Columbia University. He was featured in Forbes 30 Under 30 Finance in 2016 and the SF Business Times 40 Under 40 in 2017.