In recent years, big pharma companies have begun looking outwards for innovative new therapeutics to add to their pipelines. This panel brings togerther speakers from various big pharma companies discussing topics such as:
• How big pharma sources assets
• The evaluation and investment process
• Key factors of interest
• How early-stage big pharma is willing to look
These panelists will shed light on the process that big pharma goes through when sourcing early-stage assets and advise startups on how they can best make a case for themselves. Panelists will also explore various trends within the therapeutics marketplace, what assets are of interest to their company, and what they think will be big in the future.
• Chris Haskell, Vice President, Head of West Coast Innovation Center, Bayer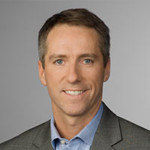 Dr. Chris Haskell leads Bayer's West Coast Innovation Center, supporting Bayer's Drug Discovery activities by developing and managing partnerships with US companies and academia. Haskell is also responsible for the CoLaborator, a biotech incubator space which houses a number of startup life science firms, fostering collaboration between Bayer and emerging innovators. Haskell is also board chair emeritus and current board member of CLSI. After his graduate work at the UC-Davis and a postdoctoral fellowship at The Gladstone Institute, Haskell joined the Immunology group at Berlex Biosciences. Since joining Bayer in 2007, Haskell has served in various roles, including the Acting Head of Applied Research, responsible for hemostasis research and drug development. In late 2009, Haskell was named head of Bayer's Science Hub. In 2017, he assumed oversight for the West Coast Innovation Center.
---
• Jennifer Ma, Executive Director, Business Development & Licensing, Novartis
Jennifer joined the Novartis Institutes for BioMedical Research (NIBR) in 2015 focusing on licensing and transactions. NIBR is the early R&D unit of Novartis, responsible for programs from drug discovery stage through early clinical development, covering all the therapeutic interest areas for Novartis. The licensing team establishes diverse kinds of collaborations with biotech companies and academics. Prior to joining NIBR, Jennifer held progressively more senior business and licensing roles at AstraZeneca/Medimmune and 5AM Ventures, and started her career setting up a Novartis-academic spin-out. She received a B.A. in Chemistry from Harvard University, a Ph.D. in organic chemistry from the California Institute of Technology, and an M.B.A. from Harvard Business School.
---
• Joyce Chan, Director of External R&D, Amgen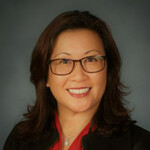 Joyce Chan is a Director of BD at Amgen and currently leads global partnering efforts for Amgen's Cardiovascular, Metabolism, Bone, Nephrology and Neurosciences therapeutic areas. Prior to joining BD, Joyce was a researcher within the Cardiometabolic therapeutics group, engaged translational research for Amgen's diabetes, dyslipidemia and heart failure programs. Of her most notable contributions, Joyce was the lead author on the first proof-of-concept publication supporting an anti-PCSK9 pharmacological approach for LDL-C lowering. In addition, she is a co-inventor of Repatha (evolocumab). Prior to her 15 years at Amgen, Joyce held various research roles in the departments of Cardiovascular Research and Pharmacology at Berlex Biosciences (an affiliate of Schering AG) where she engaged in early drug discovery efforts for hypertension and heart failure.
---
• Larry Cai, Executive Director, Business Development, Fosun Pharma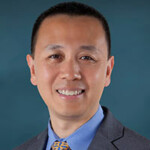 Larry Cai is Executive Director of Business Development at Fosun Pharma USA, based in Boston MA. He has more than 20 years of experience in business development and research and development in life science industry. Larry is responsible in search and evaluation of innovative assets, ranging from early stage technology platform to late clinical stage therapeutics. He is also responsible for divesture of ANDAs at Fosun. In addition, Larry is involved in setting up new cutting-edge biotech startup companies. Prior to Fosun, he was head of business development and public affairs at Qilu Pharmaceuticals, helped establish Qilu Boston Innovation Center (QBIC). Larry completed his undergraduate and graduate degrees in the US, after transferring from Peking University. He was involved in the volunteer based New England Sino-American pharmaceutical Professionals Association (SAPA-NE), serving as its president from 2017-2018.
---
• Scott DeWire, Global Head of BD for Cancer Immunology, Boehringer Ingelheim
Scott is responsible for the business development and licensing interests of Boehringer Ingelheim in the fields of immuno-oncology and biotherapeutics. He is currently based out of both Ridgefield, CT and Boston, MA. Scott received his BS in Cellular Biology from the University of Connecticut in 1999 and began his scientific career with Pfizer in Groton, CT. He later earned a PhD in Molecular Biology from the University of North Carolina. Upon graduation, Scott did his postdoc in the lab of Nobel Laureate Robert Lefkowitz, MD at Duke University, studying G protein-coupled receptor signaling. In late 2007, Scott co-founded a Philadelphia-based start-up company called Trevena Inc. (Nasdaq-listed $TRVN). After 5 years with Trevena, Scott joined BI in the fall of 2012, holding various roles in the research department before taking his current position, in the summer of 2016.