This panel focuses on investments, licensing, and other strategic partnering opportunities from the perspective of Asia Pacific region-based firms, or those with strong expertise in Asian markets. Topics may include the following: • Current areas of interest • Similarities and differences of the market landscape in various countries within the Asia Pacific • Challenges associated with market penetration and regulatory hurdles, and how these can be overcome • Evaluation and investment process; how can companies successfully seek to work with these groups? • Examples of successful cross-border investments and partnerships Panelists will discuss how they evaluate potential investment/partnership opportunities in the perspective of the Asian industry. The discussion will touch upon markets in different countries within the Asia Pacific region, and how companies can effectively enter these markets. Panelists will also discuss how companies could approach Asia based investors and strategic partners, and how they can effectively differentiate themselves in a crowd
Bruce Cohen Advisor Xeraya Capital (Moderator)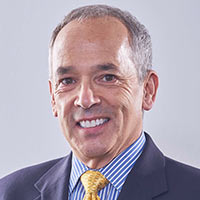 Bruce Cohen is an Advisor with Xeraya Capital. He was the founding President and CEO of Acacia Biosciences, Cellerant Therapeutics and VitaPath Genetics. He served as CFO at GeneSoft Pharmaceuticals and held senior positions in business development and marketing at SEQUUS and at Baxter. Bruce was the President of ViTel International Inc., an electronic messaging company. He also served as a management consultant with Monitor Company and was a member of the founding team of the Tufts Veterinary School. He is currently serving as CEO of Prime Biologics in Singapore. He represents Xeraya on the boards of Chrono Therapeutics, Iconic Therapeutics and Rapid Micro Biosystems. Bruce holds a BA, cum laude and an MA from Tufts University; and an MBA with distinction from Harvard Business School.
---
Haruhiko Sugino Director, Global Business Development Otsuka Pharmaceuticals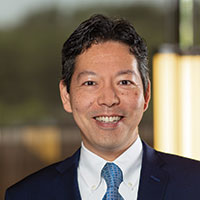 Currently on an expatriate assignment from Japan, Haru Sugino is leading the global scouting activities for Otsuka Pharmaceutical Co., Ltd working closely with Otsuka's US and EU BD affiliates. Haru is a part of Otsuka's evaluation and negotiation team, charged with identifying, evaluating, and negotiating transactions to in-license new innovative compounds that address unmet medical needs in CNS/neuro and renal diseases for both global development or for regional development in Japan and Asia. Haru has been with Otsuka for 22 years in various roles, including sales, pre-clinical drug discovery, clinical R&D, commercial, and business development. Haru has a PhD for neuropharmacology, and moved to business development in 2016 after successfully launching a drug in US on which he worked for 10 years from pre-clinical discovery through to commercialization.
---
Haolin Sung Managing Partner Chaperone Investment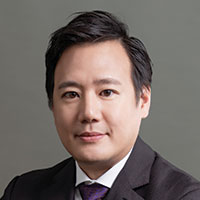 Haolin Sung is the founder and the managing partner at Chaperone Investment, a Taiwan based VC fund focusing on angel and early stage investment in healthcare and biotech sector. He has 10+ years of experience in this field and serves as a board director for several companies including Panlabs, MountainVet, and was the board director at Pharmigene. Mr. Sung also serves in critical roles at several of the Chaperone portfolio companies including Celtech and Caliway to assist these companies in funding and business development/ licensing activities. Prior to Chaperone Investment, Mr. Sung was the director of the direct investment department for Diamond Biofund, the largest Biotech VC in Taiwan and the deputy director of Microbio Biotech Shanghai. He also worked for First Capital Management as a healthcare/biotech industry analyst. Mr. Sung earned his EMBA at Columbia University and London business school and has a B.S. in Biochemistry from Dong Hwa University.
---
Shaoyu Chang Vice President FC Capital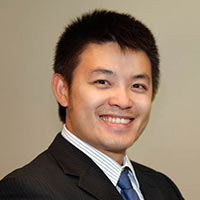 Shaoyu is Vice President for FC Capital, a China-based VC/PE fund specialized in cross-border investments. With parallel RMB and USD funds under management, FC cultivates and invests in early- and growth-stage ventures, with a focus on sector leaders in biopharma, medical technology, and data analytics. Previously, Shaoyu served as Investment Manager for Virtus Inspire (VI) Ventures. Prior to that, Shaoyu was Director of Investor Research at LSN and Research Scholar at Duke University. Shaoyu received Master of Public Health from Harvard Chen School of Public Health and M.D. from National Taiwan University. Shaoyu is US Regulatory Affairs Certified with robust knowledge in pharmaceutical development.
---
Tianle Redanz Associate Director of Business Development Mitsubishi Tanabe Pharma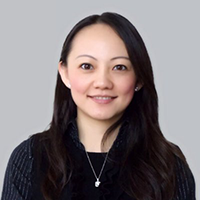 Dr. Tianle Redanz is the associate director of Business Development in Mitsubishi Tanabe Pharma Holdings America, Inc. She is responsible for the strategy and operational activities of global BD in Mitsubishi Tanabe. She is majorly involved in the project selection and evaluation activities, assisting expert consultation activities, and establishing the company's global BD process. Tianle has years' business development experience in the US and emerging markets, including licensing-in and licensing-out responsibilities. Tianle received her Ph.D. in Medicinal Chemistry from University of Rhode Island. She recently received her MBA degree from Yale University, the MBA for executive program. Tianle completed her post-doctor training in Cornell Medical School. She is the patent owner of synthesizing Nicotinamide Riboside (NR), a newly developed vitamin, which is known to be the aging modulator. In 2015, the first commercial product of NR came to the US market. In 2012, Tianle co-founded Garbo Biotech in order to bring NR products to China. Tianle has coauthored 20+ publications and 10+ patents pertaining to the design and synthesis of lead candidate compounds for genetic disorders, oncology and infectious diseases. Recently Tianle was invited as the grant reviewer, consultant and panel speaker for multiple organizations, including National Cancer Institution, GLG and Guidepoint etc.