This panel features speakers all from Asia-focused investor groups discussing medtech investments from their perspective. Topics may include:
• Current areas of interest
• Key differences and similarities between Asian and Global Markets
• Investment process
• Successful deals
• Common questions and concerns when working in Asia
Panelists will discuss how they evaluate medtech opportunities based on Asian markets. The discussion will touch upon how each market in different countries within Asia may differ and how companies can effectively enter these markets. Panelists will also discuss how companies can better prepare themselves to approach Asia-based investors and to ready themselves for entry into the Asian market.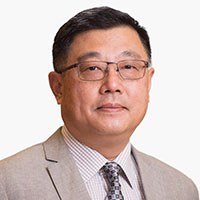 Kevin Qian, Partner, McDermott Will & Emery China Law Offices
Kevin Y. Qian, a partner of MWE China Law Offices, advises companies on their direct investments in China. He has experience in a wide range of industries. Kevin also heads MWE China's Private Client Practice Group and has extensive experience in serving high-net-worth individuals and families. Kevin's experience includes roles as the following: Faculty member of the East China University and Lawyer at a prominent Shanghai-based law firm, Partner of the largest law firm in Shanghai, Senior legal counsel of Philips Electronics in Asia, Deputy general manager and legal counsel for PepsiCo Investment China, Head of the Asia Pacific and China Practice Group at a leading US law firm. Currently, Kevin serves as an independent director of China Minsheng Property Investment. He also served as an independent director of SAIC Motor Corporation, and Shanghai Jiao Da Onlly.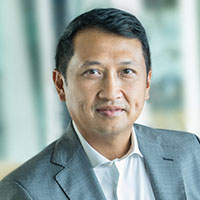 Fares Zahir, CEO, Xeraya Capital
Fares Zahir is the Chief Executive Officer (CEO) of Xeraya Capital Sdn Bhd since January 2012. He has around 25 years of experience in investments, Fares was previously with Khazanah Nasional Bhd. Fares sits in the board member of the Malaysian Technology Development Corporation (MTDC) he was also a Director, Investment Research at UBS Investment Bank. Prior to that he was a fund manager with the Schroder Group. Fares started his career with the American International Assurance Co Ltd (AIA). Fares holds a Bachelor of Economics degree in Actuarial Studies from Macquarie University in Australia and a Master of Applied Science in Operations Research from University Technology Sydney and a CFA holder and is an Associate of the Society of Actuaries (ASA).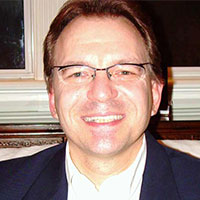 Mark Engel, Founder & Managing Director, Tianshi Capital
Tianshi Capital is a family fund that invests in early stage China or China related life sciences companies. Currently, the fund is focused on antibacterials. Mark Engel is the founder/Managing Director. Mark has been founding and building life sciences companies in China since 1990. Current companies include Phagelux and Phagelux AgriHealth, which both utilize bacteriophages and lysins to create antibacterial solutions for human health and agriculture respectively. Mark is also the co-founder of Haoyisheng (Good Doctor) which is a leading Chinese professional healthcare technology company. Founded and exited companies include: (1) NPO Pharmaceuticals (sold to Shanghai Pharma in 1999); (2) Excel PharmaStudies (sold in 2009 to PPD); and (3) Tiger Medical Group (merged with ASP Global in 2013).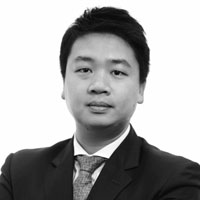 Ken He, Associate Investment Director, Fosun Group
Ken He joined Fosun Group's Healthcare Holdings New York office in 2015, with a focus on medical
devices/technologies and healthcare services investments (buyouts, growth capital) globally. He's spent the majority of his time investing in innovative, growth-stage healthcare companies with strong management teams, and helping them bring their products/technology into the Chinese market, where Fosun has tremendous presence. Prior to Fosun, Ken spent several years as an investment banker at JMP Securities for the life sciences industry, where he helped raise capital through equity and debt capital markets, as well as M&A advisory. Ken received a B.B.A. degree in Finance and Accounting from Boston University.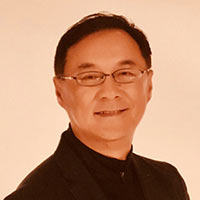 William Dai, Founding Partner, ShangBay Capital
William Dai is the Founding Partner at ShangBay Capital, a VC firm focusing on healthcare investments. ShangBay Capital has built a portfolio of companies founded by Stanford, Berkeley, Duke, Harvard, MIT, UNC – Chapel Hill faculties and graduates as well as top industry corporate alumni. William has more than 20 years of experience in corporate finance, M&A, and capital markets in both China and the U.S. He has held senior executive roles at U.S. multinational companies. In those roles, William was responsible for overall execution and was held accountable to the highest ethical standards in his business dealings. In addition, due to his hands-on experience leading multiple large international medical device companies, he has an in-depth knowledge of the industry and its market dynamics. William holds a Master's in business administration with an emphasis on finance from Michigan State University.