ASIA CORPORATES & STRATEGICS
Beyond venture capital firms and pharmaceuticals seeking investment and partnership opportunities, cross border activity has become more widespread in corporates and strategic groups based in Asia. In this panel, investors can talk about:
• Strategies on how they bring companies into Asia
• Near-term and long-term strategic suggestions for companies who would like to develop in Asia
• What resources and expertise do corporates leverage for the companies they invested
Panelists could also discuss the relationship between their corporate investing arm and the parent company, and how this relationships affects their investment criteria.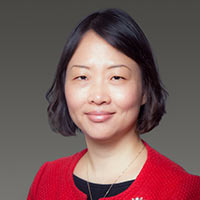 • Wendy Pan, Partner, Health Ventures, Sidley Austin LLP
Dr. Wenseng "Wendy" Pan is a leading life sciences lawyer and a member of the Board of Directors of The BayHelix Group. Her practice focuses on both public and private mergers and acquisitions, PE/VC financings and she is frequently involved in biotech companies' pre-IPO restructuring and IPOs. She has represented many well-known PE and VC funds, startup companies, growth stage and mature companies and multinational companies in a number of landmark transactions in the life sciences industry. Her deep experience and unparalleled knowledge about the industry has enabled her to provide value-added services to her clients. An active figure and leader in the US/China life sciences community, she has been recognized as a "deal broker" by BioWorld Today, by IFLR1000 as a leading lawyer and in Who's Who Legal: Life Sciences (Transactional). Dr. Pan received her JD and PhD from Columbia University.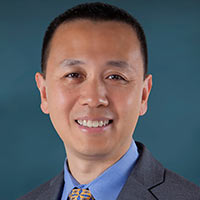 • Larry Cai, Executive Director, Business Development, Fosun Pharma
Larry Cai is Executive Director of Business Development at Fosun Pharma USA, based in Boston MA. He has more than 20 years of experience in business development and research and development in life science industry. Larry is responsible in search and evaluation of innovative assets, ranging from early stage technology platform to late clinical stage therapeutics. Prior to Fosun, he was head of business development and public affairs at Qilu Pharmaceuticals, helped establish Qilu Boston Innovation Center (QBIC). Larry completed his undergraduate and graduate degrees in the US, after transferring from Peking University. He was involved in the volunteer based New England Sino-American pharmaceutical Professionals Association (SAPA-NE), serving as its president from 2017-2018.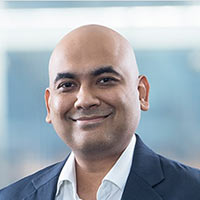 • Rohit Pratap Singh, Vice President, Investments, Xeraya Capital
Rohit joined Xeraya Capital in August 2015. He has more than a decade experience in PE/VC investments and front end investment banking. As an investment banker, he represented clients from Asia, Europe and the US, advising them on cross border acquisitions worth over USD 1 billion. As a VC he has been part of investments in US, W.Europe and Asia. Apart from developing skill sets in equity transactions, Rohit also brings in cross cultural work experience gained from working in different regions and jurisdictions, an understanding of local/international M&A laws and an extensive network of bankers and fund managers. Prior to Xeraya, Rohit worked in PwC, KPMG and Rabobank in their respective M&A/ IB teams. He graduated as an engineer and has an MBA from India's leading institution – Indian Institute of Technology, Kharagpur. He is also a Chartered Financial Analyst (CFA) charterholder.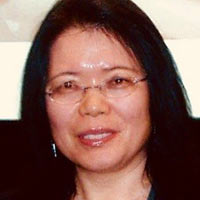 • Laura Hong, President, KLUS Pharma
Laura Hong, M.D., Ph.D.: Dr. Hong is currently the President of Klus Pharma, a subsidiary of Kelun Pharmaceutical Group. In this role she is responsible for overseeing both R&D and business development activities for the subsidiary. Prior to assuming this role, Dr. Hong was a Principal Investigator at Merck Research Laboratories. During her 14 years tenure at Merck, Dr. Hong led various initiatives for biologic drug development and contributed to more than 10 Merck vaccines, including Vaqta, Gardasil4/9. Before beginning her industry career, Dr. Hong completed fellowship at the Cleveland Clinic Foundation where she investigated in tumor angiogenesis and metastasis. She has previously served as the President of SAPA-Greater Philadelphia. Dr. Hong received her M.D. from China Medical University and Ph.D. from the Faculty of Pharmacy at Paris Descartes University in collaboration with the French National Institute of Health (INSERM).