This panel focuses on therapeutics investments in the perspective of Asia-based firms, or those with strong expertise in Asian markets. Topics may include:
– Current areas of interest
– Market landscape in Asian countries – similarities & differences
– Common issues when working with firms with Asian angles
– Investment process
– Successful deals
Panelists will discuss how they evaluate therapeutics opportunities in the perspective of the Asian industry. The discussion will touch upon markets in different countries within Asia, and how companies can effectively enter these markets. Panelist will also discuss how companies could approach Asia-based investors, and how they can effectively differentiate themselves in a crowded space.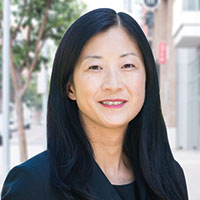 Sharon Chan, Head of JLABS @Shanghai, Johnson & Johnson
Sharon is a passionate, respected and experienced global health leader in business and product development across pharmaceuticals, medical devices, vaccines and technology platforms. As Head of JLABS @ Shanghai, Sharon is responsible for setting the strategic direction and overseeing all operational activities. Previously, Sharon was Head of China to establish and open Aeras' office in Beijing for the Bill & Melinda Gates Foundation, prior to promotion to Head of Asia. Prior to Aeras, she was a member of the Senior Leadership and Management Team for Baxter in Shanghai. She began her career working in BD for Sosei in London. Sharon received a Master Degree in Public Health (MPH), Johns Hopkins Bloomberg School of Public Health, an Executive MBA, IE Business School; a PhD in Biochemistry and Cardiovascular Medicine, Oxford; and a Master Degree in Molecular Biology and Cellular Biochemistry, Oxford.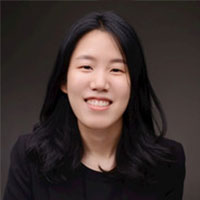 Jiwon Huh, Director of Corporate Strategy, Hayan Health Networks
Dr. Jiwon Huh currently serves as the Chief Investment Officer at Hayan Health Networks, the US investment arm of Boryung Holdings. Boryung Holdings is a life science investment and management company headquartered in Korea. Jiwon joined the company as the Director of Corporate Strategy and has been responsible for cross-border investments focusing on emerging biotech companies in North America and Europe. Prior to Boryung, Jiwon served as Business Development Professional and Interim Project Leader at Orum Therapeutics and also as Project Manager and Senior Manager in Business Strategy and Planning at Archigen Biotech, a joint venture between AstraZeneca and Samsung. Jiwon received a Ph.D. in Biochemistry in the Division of Biology and Biomedical Sciences from Washington University in St. Louis and a B.S. in Biochemistry from Yonsei University with the Highest Honor. She completed Cancer Biology Pathway training from the Alvin J. Siteman Cancer Center.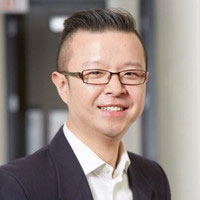 Lu Han, Director of Business Development, Asia Pacific, Lumira Ventures
Lu is passionate about helping entrepreneurs achieving their goals being a co-founder of a start-up company prior to joining Lumira Ventures in 2014 as an analyst and later promoted to Director in 2017. Lu focusses on deal sourcing, due diligence and partnership initiatives in China and Asia for Lumira portfolio companies and assists in fundraising initiatives. Prior to joining Lumira, Lu was a co-founder and vice president, business strategy and operations, at Sound Options Tinnitus Treatment Inc. Prior to this, Lu was a strategic consultant at a boutique consultancy firm in the healthcare and life sciences sector. He's been involved in various education development initiatives in China. Lu received his Ph.D. in neuroscience from the University of Toronto. Lu also holds a B.Sc. in medical sciences from Western University. Lu is fluent in English and Mandarin Chinese.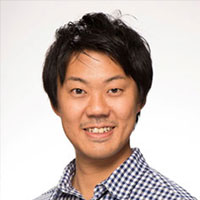 Tai Harada, Investment Professional, Fast Track Initiative (FTI)
Tai brings the experience of strategic planning and biotech investment to Fast Track Initiative (FTI). FTI is a venture capital firm that invests in early-stage biotech companies. It has the headquarter in Tokyo and is opening an office in Boston. At FTI, Tai spearheads the launch of the US investment. Before FTI, he was an Investment Consultant at ARCH Venture, where he screened and evaluated early-stage therapeutics companies. Previously, he helped Takeda in early-stage oncology and regenerative medicine business collaborations. Earlier, Tai was a Junior Manager at McKinsey & Company. As a core member of the Healthcare Practice, Tai supported pharmaceutical companies to develop new business strategies and corporate strategies. Tai received a Master's in Molecular Biology from the University of Tokyo and an MBA from the University of Chicago Booth School of Business.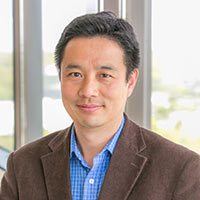 Weiyong Sun, Sr. Director, Specialty Medicine Search & Evaluation, Global BD, Daiichi Sankyo
Dr. Weiyong Sun is currently Senior Director, Searching and Evaluation, Global Business Development at Daiichi Sankyo Group. He joined Daiichi Sankyo Japan in April 2002. He was involved in a broad range of R&D activities from target discovery to clinical development of a number of anti-diabetes drugs. In October 2007, Dr. Sun was elected to be assigned to work for Daiichi Sankyo Research Institute in the U.S. He was responsible for identifying and evaluating in-licensing, partnering and research collaboration opportunities. His current focus is in Immunology Cardio-Renal, Ophthalmology and Rare Disease. Dr. Sun received an M.D. from Beijing Medical University (now Peking University Medical School), a Ph.D. in Biochemistry from the University of Tokyo and an MBA from Columbia Business School. He was a postdoctoral fellow in the Blood Research Institute, Medical College of Wisconsin.