This panel features four speakers and a moderator and focuses on angels in the life sciences and how angels assess current investment trends and criteria. Topics may include:
– Types of deals angels like to make
– What it's like to work with an angel investor
– How angels work with their portfolio companies to hit subsequent milestones and follow-on raises
Angel investors have been one of the first go-to investors as an incredibly important source of capital for fundraising entrepreneurs. Panelists will highlight the perspective of an angel when approaching a deal in the space. Angels will explain their investment preferences and their evaluation criteria, and provide overall advice in how to approach and build relationships with them. The panel will serve as an educational opportunity for scientist-entrepreneurs to better understand the trends in angel investment.
David Fogel, Angel Investor, TiE Boston Angels (Moderator)
David Fogel is Managing Director of Swifton CFOs, an outsourced CFO firm that provides emerging businesses with strategic and cost-effective financial leadership. He is an active presenter and panelist with TechStars, MassChallenge, CleanTech Open, The Venture Forum, Entrepreneurship Conference, Greentown Labs, and MIT Enterprise Forum Smart Start Program. He had also presented entrepreneurial classes at Tufts University, Brandeis University and Brown University. He is also an active member of the screening and due diligence committees of Beacon Angels, TiE Angels and Mass Medical Angels. David is Adjunct Instructor of Finance in the MBA program at WPI. David is also a Certified Public Accountant (CPA). David has a BS from Miami University (Ohio), and an MBA from the University of Cincinnati.
---
David Abraham, Member, Sky Ventures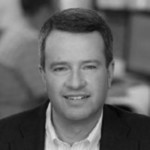 Mr. Abraham is a member of Sky Ventures, a life sciences angel investing group in Boston (https://www.sky-ventures.com/). In addition to his angel investing activities, Mr. Abraham is General Counsel and Chief Compliance Officer for Selecta Biosciences, Inc. which he joined in 2011. Before joining Selecta, Mr. Abraham was employed at Johnson & Johnson, and practiced at various law firms including Innovation Legal Group, Wilson Sonsini Goodrich and Rosati, and Finnegan Henderson. He hold a JD from George Washington University School of Law, and a BS in Chemical Engineering from the University of Rochester.
---
Lynn-Ann Gries, Managing Partner, First Check Fund (AVG Funds)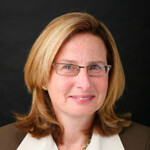 Lynn-Ann Gries has spent her career in the financial arena. From investment banking to venture capital she has experience working with a wide range of companies, from start-ups to those in the Fortune 1000. In 2001 she began working in venture capital, managing a small venture development fund with a mission to invest in tech-based start-ups. Over the course of 12 years she and her team invested $30M in 80 companies, including CoverMyMeds (sold to McKesson for $1.1 billion), CardioInsight (sold to Medtronic for $90 million), Wireless Environment (recently sold to Ring for an undisclosed amount) and OnShift. At present, she is the Managing Partner of the First Check Fund, a focused pre-seed/seed fund that is part of the Alumni Ventures Group fund family. She received her MBA from New York University (Stern School of Business) and holds a Bachelor of Arts from Smith College where she majored in Economics.
---
Stephen Goodman, Founding Member, Mid Atlantic Bio Angels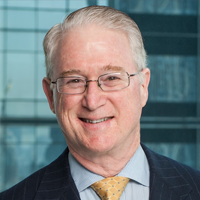 Stephen M. Goodman is a co-founder of Mid Atlantic Bio Angels, an angel investor group, and 1st Pitch Life Science, a public forum for pitches from pre-investment stage companies, in each case for companies in the life sciences. He has mentored numerous life science and technology start-ups through The Eugene Lang Entrepreneurship Center at Columbia Business School, the Columbia-Coulter Translational Research Partnership and the E-Lab for Life Science Entrepreneurs sponsored by the New York City Economic Development Corporation. Mr. Goodman is also a partner and co-head of the Mergers and Acquisitions Practice at Pryor Cashman LLP in New York City. His clients include drug development and diagnostic companies, medical device companies, clinical trial management companies and companies in other technology businesses. He is the chair of the Biotechnology Law Committee of the American Bar Association's Science and Technology Law Section.
---
Richard Anders, Founder, Executive Director, Mass Medical Angels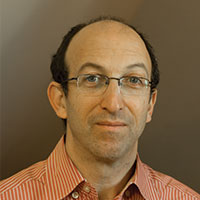 Richard Anders is an investor and long-time entrepreneur. He founded the legal software publishing company Jurisoft, which he sold to Lexis/Nexis, published newspapers including Boston Digital Industry and New York Digital Industry and currently serves as managing director of Rubin/Anders Scientific, which places scientists as consultants in patent projects. Richard founded and currently runs MA Medical Angels (MA2), one of the country's leading angel groups focused exclusively on life sciences. He has founded the angel group Launchpad, the nationally renowned Science on Screen event at the Coolidge Corner Cinema and was a founding trustee of the Massachusetts Interactive Media Council. He served for many years as a member of the Dana Farber Cancer Center Institutional Review Board. He is a board observer at Avaxia Biologics and Siamab. Richard teaches medical device entrepreneurship at the Harvard/MIT HST program. He is a graduate Summa Cum Laude in Mathematics from Harvard and holds a J.D. from Harvard Law School.