AI IN PATHOLOGY AND IMAGING
AI-based technologies are expanding within the life sciences, especially within the areas of pathology and imaging. This panel will discuss what investors are seeking in this space, and what technologies they would like to see. Topics may include:
• What types of technologies are the most exciting, and what areas are oversaturated?
• What do investors want to see with these technologies?
• What are common red flags when approaching investors?
Panelists will discuss the different applications for AI in all forms of imaging and pathology, what types of image analysis investors would like to see, and what other applications they envision for AI in this field.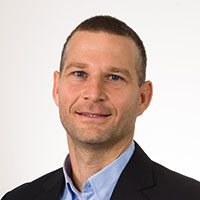 Guy Lavi Founder & Managing Partner Vision Elements
Guy Lavi has over 25 years of experience in computer vision, out of which more than 15 years in medical imaging. Guy currently serves as Managing Partner at Vision Elements, a company he founded 12 years ago, providing research and development services for imaging-based companies globally, In 2012 he co-founded Cathworks, a medical technology company that invented and realized the world's first real-time physiology modality in cardiac catheterization laboratories. Guy served as the company's CEO until 2017, and has led it through venture capital and strategic investments of more than $50m, FDA clearance and commercial launch. He is the inventor of multiple patents in the domain of medical imaging and radiotherapy.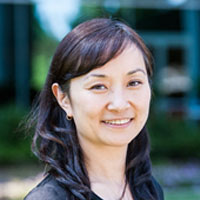 Mu Li VP, Global Business Development & Strategy Align Technology
Mu is Vice President of Global Business Development and Strategy at Align Technology, headquartered in San Jose, California. She is responsible for M&A, investment, partnerships, competitive intelligence, insights and marketing analytics. She brings more than 15 years of experience executing strategic transactions and nurturing partnerships, as well as operating in a variety of industries and business models. Before Align, Mu was Vice President of Corporate Development and Strategy at Silver Spring Networks, focusing on inorganic growth through M&A and strategic programs for the Internet of Things. Her prior roles include Vice President and General Manager of Applications and Services Group, a division of HP's Consumer Personal Systems with business development, partnerships, and software product responsibilities. She started her career as a management consultant with McKinsey&Company. She holds a PhD in Economics from Stanford University.
Navid Alipour Co-Founder and Managing Partner Analytics Ventures
Navid Alipour is Co-founder and Managing Partner at Analytics Ventures, a Venture Formation Fund focused on launching companies with artificial intelligence and machine learning at their core. Before co-founding Analytics Ventures, he founded La Costa Investment Group, making investments in startups nationally. Through the founding of multiple AI-based companies like CureMetrix and CureMatch, Navid is a long-time entrepreneur in AI, addressing the need between angel investors and big VC funds.
Kenneth Baker Partner Baker & Eastlack Ventures
Dr. Baker is a partner at the venture capital firm Baker & Eastlack Ventures. The fund focuses on early stage investments in medical device, diagnostic and digital health companies. Dr. Baker is a board certified general surgeon. He was in practice for seven years before his first job at a venture capital firm. He was Global Medical Director for the Surgical Devices division of Covidien, where he was in charge of the clinical group, health economics, professional affairs, and worked closely with R&D, sales, marketing, business development, and the regulatory groups. After Covidien, Dr. Baker was the U.S. Medical Director for Baxter's BioSurgery division. Dr. Baker earned a bachelor's degrees in psychobiology form the University of California, Los Angeles, graduated from Tulane Medical School in New Orleans, did his surgical residency at the University of South Florida, and earned his MBA from the University of Oregon. "