This 50-minute panel focuses on the many applications of AI in Healthcare, from pathology applications to diagnostics to personalized medicine. Topics may include:
• What are investors looking for when evaluating AI companies in the healthcare space
• Where is AI in healthcare now and where is it going
• What are the challenges facing AI, including regulatory challenges
• What is the potential of AI in the future of healthcare
Panelists can discuss what is AI in healthcare and how is it different from machine learning, what applications are the most exciting and how to catch an investor's interest in this space. In addition, panelists can discuss the risks associated with such new technology where the regulatory pathway is not yet clearly defined.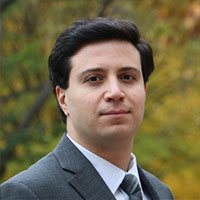 • Ali Farahanchi, Vice President, DHVC
Ali is Director at DHVC, an early-stage fund based in Palo Alto, where he leads the fund investment in digital health and therapeutics startups. Some of his past investments include PathAI, Engine Biosciences, Mammoth Biosciences, and Beam Therapeutics. Ali received PhD degree in Engineering from MIT, and MBA degree from Chicago Booth.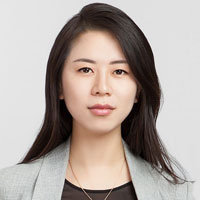 • Lu Zhang, Founder & Managing Partner, Fusion Fund
Lu Zhang is the Founding and Managing Partner of Fusion Fund. Lu is a World Economic Forum – Young Global Leader (Class of 2018). She has also garnered other accolades including the Featured Honoree in VC of Forbes 30 Under 30 (2017), Silicon Valley Women of Influence (2018), Town & Country 50 Modern Swans – Entrepreneurship Influencer (2017), and Top 10 All America Chinese Youth (2018). Prior to starting Fusion Fund, she was the Founder and CEO of a medical device company focused on non-invasive technology for the early diagnosis of Type II diabetes (acq 2012). Lu is a frequent speaker at tech events and conferences and also serves as a mentor and advisor to several tech innovation programs in Silicon Valley. Lu is the board member of the Youth Council of Future Forum and Future Science Award. She received her M.S. in Materials Science and Engineering from Stanford University.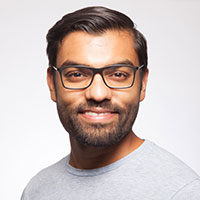 • Miraj Sanghvi, Principal, DigiTx Partners
Miraj is a Principal at DigiTx Partners and brings a background with operational data science experience in the startup and healthcare industries. Before joining the firm, Miraj was a data scientist at multiple venture-backed startups in San Francisco, most recently as a Senior Data Scientist at VigLink. He started his career as a Healthcare Policy Consultant working with the Centers for Medicare and Medicaid Services (CMS) on their Part D prescription drug program. Miraj holds a B.S. in Economics from Washington University in St. Louis and is a Board Member at Sensoplex, and Board Observer at Siris Medical and Tissue Analytics.

• Xinhong Lim, Director, Vickers Venture Partners
Dr Lim Xinhong joined Vickers in 2015 and is based in Silicon Valley. He has led investments into drug delivery, AI drug discovery and advanced materials companies, and advises on fund strategy and portfolio companies in the life sciences, healthcare and tech sectors. Dr Lim obtained a Certificate in Innovation and Entrepreneurship from the Stanford University Graduate School of Business. He is an Assistant Professor (Adjunct) in skin stem cell biology at the Lee Kong Chian School of Medicine, Nanyang Technological University (NTU) and the Skin Research Institute of Singapore (SRIS) at the Agency for Science, Technology and Research (A*STAR).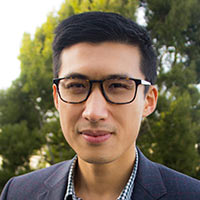 • Yizhen Dong, Principal, 11.2 Capital
Yizhen is passionate about working with persevering entrepreneurs who want to change the world, especially in healthcare. Yizhen brings advisory and operations experience from biotechnology and healthcare technology. At 11.2 Capital, Yizhen focuses on the early stage investments in data-driven healthcare, which encompasses computational health, digital therapeutics, and synthetic biology. Prior to 11.2 Capital, Yizhen helped launch Avastin in two cancer indications and developed marketing strategies across the product portfolio at Roche/Genentech. Yizhen was formerly a management consultant at ZS Associates after being a trained sushi chef for 7 years. Yizhen graduated magna cum laude in Economics from Vanderbilt University and received his MBA from The University of Chicago Booth School of Business.