Early-Stage Entrepreneur Workshops

Venture Valuation specializes in independent assessments and valuations of companies in high-growth markets, such as biotechnology, life sciences and medical technology. Venture Valuation offers independent company valuations for fund raising as well as product valuations for licensing deals.
Company Valuation for Fundraising
Valuation is a key factor for any biotech, medtech and pharma company. Learn what the key value drivers are when speaking to investors and how to calculate and determine the right assumption for the valuation of your company. Valuation in Life Sciences is probably one of the most difficult tasks. What should be the equity share to a new investor? How much dilution do you have to accept? These are critical question for most life sciences companies. However, valuation is more than just numbers – its about the assumptions and about understanding the business, so it comes down to the potential of a product or company and the associated risk. In this workshop you will learn according to an example what the key parameters are and how a valuation can be structured.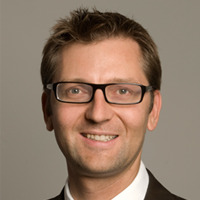 Patrik Frei, Founder & CEO, Venture Valuation AG, Switzerland
Dr. Patrik Frei is founder and CEO of Venture Valuation AG, Switzerland. He started the company in 1999 when he noticed a need for independent valuation services in high growth industries during a collaboration with Novartis Venture Fund, which became his first client. Since then he has been involved in over 600 valuations for investors as well as biotech, Pharma and medtech companies. Venture Valuation also runs Biotechgate, a business development database focusing on licensing assets / product pipeline, licensing agreements, clinical trial information, financing rounds and contact information. Patrik graduated from the Business University of St. Gallen and completed his Ph.D thesis ("Assessment and valuation of high growth companies") at the Swiss Federal Institute of Technology, EPFL Lausanne. Patrik was a board member and one of the original founders of Ineo, a holding company of the Swiss dental implant VC-backed firm Thommen Medical. He was also the Chairman of Ophthalmopharma, a Swiss based biotech ophthalmology company, where he successfully out-licensed a portfolio of products. Furthermore, Patrik was member of the board of Aventron Inc. a publicly quoted cleantech company. Patrik's articles have been published in a number of scientific journals including "Nature Biotechnology", "Drug Discovery Today" and other business publications ("Starting a Business in the Life Sciences: From Idea to Market" and "Building Biotechnology: Starting, Managing, and Understanding Biotechnology Companies"). He has also lectured at Seoul National University, South Korea, EPFL Lausanne, University of St. Gallen, provided a webinar to Healthcare Alumni Association at Harvard Business School and gives regular workshops on valuation in the US, Europe and Asia/APAC. Patrik is also a reviewer for the Nature journals and has lived in Singapore starting the Venture Valuation office in Asia.