Digital RESI Pitch Session
Interested in Connecting? Please contact:
Syed Kazmi
CEO
syed.kazmi@jubilanttx.com
Message the company or request a 1:1 meeting here.
Jubilant Therapeutics is a patient-focused biopharmaceutical company advancing potent and selective small molecule modulators to address specific unmet medical needs in oncology and autoimmune diseases. The company's leadership and scientific team are science-driven executives with global pharma background and experience in advancing innovative drug candidates into the clinic. Jubilant Therapeutics is headquartered in the U.S. with independent board and management, guided by globally renowned KOLs and SAB.
The portfolio has 2 lead programs in preclinical stage, dual LSD1/HDAC6 inhibitors program targeting cancer and PAD4 inhibitors targeting auto-immune discorders are expected to enter clinic in 2021-22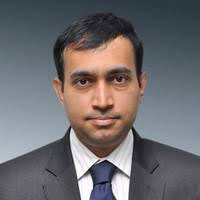 Shyam is CFO at Jubilant Therapeutics Inc. that he helped carve out from the parent company Jubilant Life Sciences and set up as a standalone U.S. based biotech venture in 2019. Shyam is also involved in other initiatives at Jubilant such as corporate venture investing, digital and innovation. Earlier he managed the strategy office at a leading India based conglomerate where he helped scale a new business and managed a successful M&A exit valued at over a billion dollars. Prior to Shyam's industry stints, he spent most of his career as a management consultant at PwC – advising startups and leading global companies in strategy. Shyam has spoken at various conferences and is an active participant in the World Economic Forum community in addition to authoring over fifty thought leadership publications. He is a graduate of London School of Economics and State University of New York.