MEDTECH STRATEGICS
Large Medical Device Firms Seeking External Innovation
In the medical technology sector, major corporations are increasingly looking to external startups and inventors for innovative new technologies. In addition to traditional M&A, these major strategic players in the medtech world are exploring innovative strategies to partner with early stage startups, and our speakers will explore topics such as:
How do major corporations find new device technologies that are a fit for their pipelines?
What can an early stage startup do to find the right partner?
How do partnerships work, and what conditions might a major partner have?
What kind of technical and commercial validation will be required to secure a partnership?
The panelists will explore these topics with reference to the technology areas that they are looking at for their future pipelines.
Geoff Dacosta, Director, Business Development and Licensing, Medtronic
Geoff DaCosta is currently a Director of Business Development and Licensing within the Surgical Innovations business of Medtronic, where he coordinates M&A and strategic partnership activities. Geoff joined Medtronic in 2015 following its acquisition of Covidien PLC. He started with Covidien in 2008, serving in various roles, including Director of Strategy and Business Development within the Vascular Therapies business. Previously, he worked in the Transaction Advisory Services group of Ernst & Young, as well as multiple Boston boutique advisory firms. Geoff holds an MBA from the UCLA Anderson School of Management and a BA in Economics from the University of Pennsylvania.
Christina Salys, Sr. Mgr. New Business Development, Intuitive Surgical
Christina Salys is a Director of Business Development at Intuitive Surgical where she leads the process for evaluating and executing transactions ranging from technology acquisitions and structured acquisitions, licensing and co-development collaborations, and strategic equity investments. Previous to Intuitive, Christina started out her career designing implantable cardiac leads for St. Jude Medical where she went on to hold roles in engineering management and program management. Christina also spent time at Flextronics Medical where she led a program management organization and conducted technical business development activities. Christina holds a Bachelor of Science in mechanical and biomedical engineering from Carnegie Mellon University, a Master of Science in biomedical engineering from UCLA and a Master of Business Administration from UCLA Anderson School of Management.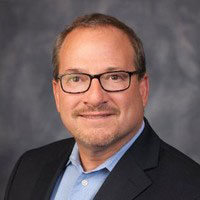 David Uffer, Senior Partner, Alira Ventures
David Uffer joined Alira Health with over 25 years of management experience in the medical device, products and clinical diagnostics field. He has lead strategy development, strategic planning and business development activities in these fields for mid and large cap public companies.
David has directed business development deals ranging from M&A, licensing, distribution and co-development for companies such as Medtronic (legacy Covidien) in their respiratory and medical products business, as well as Hologic and Boston Scientific. He has held management roles at Integra Lifesciences and Abbott Labs.
David has a BA from Clark University, Worcester, MA and an MBA from Thunderbird, School of Global Management, Glendale, AZ.
Rupert Winckler, Head of EMEA New Business Development, Olympus Corporation
Olympus is a global technology leader, crafting innovative optical and digital solutions in medical technologies; life sciences; industrial solutions; and cameras and audio products. Olympus' Medical Business works with health care professionals to combine our innovative capabilities in medical technology, therapeutic intervention, and precision manufacturing with their skills to deliver diagnostic, therapeutic and minimally invasive procedures to improve clinical outcomes, reduce overall costs and enhance quality of life for patients. Throughout the company's 100-year history, Olympus has focused on being true to society and making people?s lives healthier, safer and more fulfilling. The company's commitment to our purpose along with our major presence in hospitals around the world aligns with our goal to invest in future developments that will improve the experiences of providers and patients and transform Healthcare around the world.