DIAGNOSTICS INVESTORS
New Generation of Technologies Changing Treatment Paradigms

This panel focuses on investments in innovative diagnostics, ranging from IVD, genomics, precision medicine, and more. Topics may include:
Current areas of interest
Current challenges in this ecosystem – Navigating the competitive landscape
Commonly observed red flags
Successful deals
Panelists will discuss how companies can successfully fundraise for their budding diagnostics technology and the best way to successfully approach and develop a relationship with relevant investors. Panelists will also explore current areas of interest and why they are relevant, as well as developmental and regulatory hurdles and how companies can address these problems to attain key milestones.
Nola Masterson, Managing Director, Science Futures
Nola Masterson is Managing Director of Science Futures LLC. Science Futures is a 26 year old investment and advisory firm. Ms. Masterson is a biotechnology industry leader and forward thinker with more than 32 years of business experience in the life sciences industry and in venture capital investment. From 2000 to 2005, she was a Venture Partner with TVM Capital GmbH, one of the first and largest venture capital firms in Germany. She was a co-founder and President of Sequenom, Inc., a DNA sequencing company which went public on Nasdaq in 2000, and wrote the first business plans for IDEC and Insight Vision, as a consultant to Kleiner Perkins Caufield & Byers, and for ReSound, with Dr. Rodney Perkins, the founder of ReSound. She was the first biotech analyst on Wall Street for Drexel Burnham and Merrill Lynch.
Ms. Masterson is a member of the Board of Directors of Repros Therapeutics Inc. (RPRX) and Generex Biotechnology Corporation (GNBT), both Nasdaq-traded companies, and serves on the Audit Committee and Compensation Committee of both companies. She also is on the Board of Directors of Omicia, Inc., an early-stage pharmaco-genomics company. She is Chairwoman of the BayBio Institute, a non-profit organization serving the Northern California life sciences industry by focusing on best practices, entrepreneurship, workforce development and science education, and also serves on the Board of Advisors to Astia, a non-profit organization dedicated to advancing women entrepreneurs. She also is on the Board of Advisors of the Professional Women's Healthcare Alliance and of BioAgenda. She is a graduate of the Stanford Law School Board of Directors College course.
In 2003, she was included in Irish America magazine's annual "Business 100" and received the Alumni Achievement Award from Marymount College at Fordham University in 2004.
Rick Jones, Partner, BioAdvance
Dr. Frederick "Rick" Jones is a life science investor, entrepreneur and physician with extensive experience in biopharmaceuticals and healthcare.
Before joining BioAdvance, Rick was a Director at Broadview Ventures, a philanthropic venture investor with a mission to support early stage companies with potential breakthrough technologies in cardiovascular disease. At Broadview he participated in all aspects of the investment process including sourcing opportunities, diligence, negotiating deal terms, supporting portfolio companies and serving on corporate boards.
Before Broadview, Rick held a variety of roles in startup and medium sized biotech companies. He was CEO of Anchor Therapeutics, a company with a lipidated peptide platform technology to modulate refractory GPCR targets. Earlier, he was head of the pharma business unit at Devgen, a Belgian biotechnology company. Rick started his biotech career as Vice President of Business Development at BioRexis, a company with a platform technology to extend the half-life of peptides, where he participated in the successful sale of the company to Pfizer. Preceding his biotech positions, Rick worked in big pharma at Wyeth Pharmaceuticals, where he held positions in Global Business Development and Global Medical Affairs.
Rick began his career as an internal medicine physician, most recently as Assistant Professor Clinical Medicine in the University of Pennsylvania Health System. Prior to that he was on staff at the Lahey Clinic and served in the Naval Medical Corps at Long Beach Naval Hospital. Rick received his BA, MD and MBA degrees from the University of Pennsylvania.
Katherine Hill Ritchie, Director, Nottingham Spirk Family Office
Mrs. Hill Ritchie has worked internally for 5 single family offices and as an advisor to several prominent family offices and companies through her firm, Private Capital Investments, LLC. Her current role is Director for Nottingham Spirk Family Office, and her past roles include: Simon Group Holdings, Eden Capital, and PEX Global. She spent 7 years in Switzerland where she was a Managing Director at Palladio Alternative Research and Senior Analyst and Investment Committee Member for the Saad family office's $3.5 billion investment portfolio. She was a Director for Wedge Alternatives, and also Hedgefund.net.
Katherine received her MBA from Fordham University and her BS in Psychology from University of Maryland. Her Board member activities include: Chair of the ACG New York Family Office Committee, Board Member of ACG NY, Family Office Advisory Board of TriState Capital, the Philanthropy and Education Committees of 100 Women in Finance, Fordham MBA Overseers Board, All Special Kids, Lighthouse Organization and Cancer101.
Yoke Sin, Managing Partner, iGlobe Partners
Yoke Sin was the founding CEO of Integrated Health Information Systems which delivers highly integrated and automated systems for the clinical and patient-administration systems for the entire public healthcare system in Singapore. She oversaw the attainment of the HIMSS EMRAM Stage 6 and 7 levels of IT adoption for the healthcare systems. She was admitted to the Hall of Fame by HIMSS in 2016 for her achievements in raising the level of technology in healthcare. As the past president of HIMSS Asia Governing council and board member of the US HIMSS organisation, she contributed to the IT standards for primary care, analytics and decision support for HIMSS.
Yoke Sin was the CEO of NCS, a Singapore Systems integrator spun off from the Singapore Government, that specialised in applications and infrastructural solutions for the government, healthcare and finance industries. She expanded NCS to the Middle East, Hong Kong, China, Australia and Korea. NCS grew its footprint to become the largest systems integrator in Singapore. She was involved with the development of the national e-government Masterplan and spearheaded SME technology adoption at the national level.
Prior to joining iGlobe, Yoke Sin was the Chief of Enterprise Business at StarHub and grew its AI, Cybersecurity, IOT and digital platform business. She oversaw the formation of Ensign, a cybersecurity company, specialised in cybersecurity forensics, advisory, systems integration and monitoring.
She serves as an advisory member of the KLAS board, the independent benchmarking service for software in the healthcare industry globally.
Yoke Sin is a Board Member of the Singapore Land Authority and is Chairman of the IT Board. She also sits on the Board of Governors of the Republic Polytechnic, SG Enable and the National Kidney Foundation.
Yoke Sin is the President of the Singapore Computer Society which has 35,000 members. She is a certified Healthcare Professional (CPHIMS), certified Healthcare CIO (CHCIO) and a certified Project Manager (Senior). She holds a PhD in Chemistry and attended the Advanced Management Program of the Harvard Business School.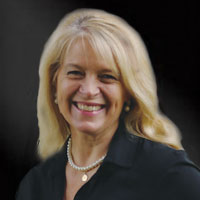 Michele Colucci, Managing Partner, DigitalDx Ventures
Michele Colucci, Co-founder/Managing Partner, is a lawyer, serial entrepreneur, and Founder of companies in the legal, technology, retail and entertainment spaces. She has extensive experience operating in highly regulated verticals and has focused on issues from management to legal (employment, corporate, international, litigation, torts, negotiations, business strategy and marketing). Her last company focused on the application of big data and artificial intelligence in legal technology. She has worked in law firms (Hughes Hubbard & Reed), ran her own media production company, owned and operated a chain of retail stores in the political space, ran a political fundraising venue, and founded a legal technology company. Currently, Michele is an Advisor to eHealth Analytics, a digital health startup, and Quantellia, a platform powering decision-based analytics through artificial intelligence. She has served on charitable boards including NOFAS (National Organization for Fetal Alcohol Syndrome), Hope After Divorce, City Hearts, and recently founded her own non-profit supporting Pro Se Litigants in resolution of their legal matters.
Michele currently serves on the public board of Global Indemnity Group. She is a Huffington Post blogger on female entrepreneurship and an award winning expert on E-Local. She was voted by the Business Journal as a Silicon Valley Woman of Influence, featured in the cover article of the American Bar Journal as a Leading Woman in Legal Technology, a Person to Watch by Gentry Magazine, and has been featured in stories on NBC, Inc. Magazine, The Mercury News, and Redbook. She has served as a regular guest lecture and mentor in the Stanford School of Engineering in both Global Marketing and Entrepreneurship and has lectured in classes at the USC Law School, and others.
​
Michele has a Bachelors degree from Georgetown University, a law degree from Georgetown Law School, and a Masters in Fine Arts from the American Film Institute. She has authored five patents in the technology space. Currently she is working with the Nobel Laureate Foundation as they expand their global footprint to help young scientists chosen from all over the world to attend their summer program where they connect, learn and interact with Nobel Laureates in their field of study. She speaks three languages, and lives in Silicon Valley with her four children.