BIG PHARMA
Pipeline Strategy for Preclinical and Early Clinical Assets

In recent years, big pharma companies have begun looking outwards for innovative new therapeutics to add to their pipelines. This panel brings togerther speakers from various big pharma companies discussing topics such as:
How big pharma sources assets
The evaluation and investment process
Key factors of interest
How early-stage big pharma is willing to look
These panelists will shed light on the process that big pharma goes through when sourcing early-stage assets and advise startups on how they can best make a case for themselves. Panelists will also explore various trends within the therapeutics marketplace, what assets are of interest to their company, and what they think will be big in the future.
Lisa Mendoza, Director, External Innovation & Alliances, Bayer
Dr. Mendoza has served as a Director for Bayer's Global External Innovation & Alliances, a team of scientists working to establish partnerships with academic and biotech researchers focused on novel therapeutics, drug discovery platforms and technologies in areas of cardiology, hematology, oncology, women's health and ophthalmology. As part of Global External Innovation & Alliances at Bayer, Mendoza supported the company's incubator space adjacent to Bayer's West Coast Innovation Center, the CoLaborator, to support start-up life sciences companies aligned with Bayer's interests.
Dr. Mendoza earned her Ph.D. at UC San Diego in Biology and after her postdoctoral studies in Immunology at UC Berkeley joined Berlex Biosciences working in the Immunology Department on both small molecule and biologic discovery projects before joining Bayer.
Michel de Baar, Executive Director, BD&L, Early Stage Search & Evaluation, Infectious Disease Europe, MSD
Michel is a business development and licensing professional with experience in all steps of business transaction processes within the global pharmaceutical, biotechnology and diagnostics industries. He joined the Global Business Development & Licensing team of MSD about 4 years ago. The goal is to augment the pipeline for MSD. Michel is responsible for search and evaluation of opportunities in Europe and the Middle East in the therapeutic areas of Infectious Diseases & Vaccines, Immunological, Cardiometabolic & Respiratory diseases.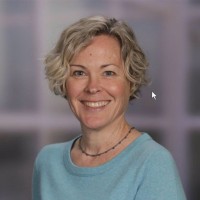 Jessica Droge, Executive Director, Business Development, Amgen
Jessica Droge is a vice president external R&D at Amgen, where she leads the search and evaluation efforts for all drug therapeutics. Her group identifies and reviews external opportunities in support of all licensing, collaboration, and acquisition deals. Jessica brings over 20 years of experience to her role, with expertise in small and large molecules, as well as medical devices. Previously, she led clinical development activities to support global scientific, regulatory, and commercial strategies in academia, startups, and large companies. She has experience leading clinical trials in experimental vaccines for the CDC and UCLA's Center for Vaccine Research, as well as heading the Clinical Affairs departments at a series of private companies. Jessica joined Amgen's Clinical Development group in 2005, and transitioned to BD in 2011. Jessica received her undergraduate degree from UCSD and her PhD from UCLA.
Fiona Mack, Head of JLABS TMCx, Johnson & Johnson Innovation
As Head of JLABS @ TMC, Fiona is responsible for external engagement, innovation sourcing, company onboarding, portfolio management, operational excellence, educational programming and P&L. In this role, she catalyzes and supports the translation of science and technology into valuable solutions for patients and consumers across the pharmaceutical, medical device, consumer, and healthtech sectors.
Prior to joining JLABS, Fiona was Senior Director of External Innovation at Ipsen, supporting the expansion of the Rare Disease and Neuroscience portfolios. Before joining Ipsen, Fiona was a Director of External Innovation Oncology Discovery at Roche. While at Roche, she led cross-functional teams to identify and evaluate opportunities based on their scientific merit and strategic alignment with oncology/immuno-oncology early discovery and clinical development pipelines. Notable activities include the acquisition of Tensha Therapeutics, Tusk Therapeutics and Ignyta, in addition to early discovery academic collaborations.
Fiona began her career in industry as a Senior Research Scientist at Wyeth Oncology and eventually took on a senior leadership role when the company was acquired by Pfizer. Fiona was able to complement internal early drug discovery expertise with external innovation as a program leader for pipeline projects. She also led external collaborations to support IND-enabling studies for anti-sense therapeutics, bi-specific immunotherapies and antibody drug conjugates.
Fiona earned her Ph.D. in Cell and Molecular Biology from the University of Pennsylvania and her undergraduate degree in Biology from Cornell University. Her innovative work has been published in high impact journals and she also has several granted patents.
Natalia Novac, Director, Emerging Technology & Innovation, Eli Lilly & Co
Natalia Novac is a part of the Emerging Technology and Innovation Group and is responsible for search and evaluation of novel healthcare technologies across all Eli Lilly indications in Europe. Natalia is involved in the scientific evaluation of novel life science assets coming from multiple venture funds where Eli Lilly participates as a limited partner. Natalia is an experienced pharmaceutical industry professional with solid background in oncology, endocrinology, immunology and multiple sclerosis. Natalia has a PhD in molecular biology and MSc in Microbiology. Natalia's LinkedIn