TALES FROM THE ROAD

Biotech & Medtech CEOs Speak About Their Fundraising Journey

The industry has quickly adapted to a "new normal" – entrepreneurs and investors meet virtually over digital platforms to discuss potential investment opportunities, and it is not uncommon to see entrepreneurs raise capital from investors they have never met before in person. That said, there is no doubt that the fundraising journey continues to be challenging for many. In this panel, you will be able to hear fellow entrepreneurs share their experiences, from successes to challenges.
This panel will discuss the following topics and more:
What are some of the greatest challenges entrepreneurs have faced especially during the pandemic, and how were they overcome?
How did entrepreneurs identify investors that fit their technology?
What are some misconceptions entrepreneurs had about the early-stage investment landscape?
Furthermore, entrepreneurs will share unique tips and insights they have gained from their fundraising experiences, and how others can work their way towards a more successful campaign.
Richard Austin, Co-founder and CEO, Reglagene
Dr. Richard Austin is a co-founder and the CEO of Reglagene, an oncology therapeutics discovery and development company. Richard is guiding Reglagene's effort to develop Precision Chemotherapy, cancer medicines that selectively induce DNA damage in cancer cells without the toxicity associated with DNA damage inducement in healthy cells. He is a pharmaceutical industry veteran with 25 years' experience in product discovery and development ranging from the laboratory bench to R&D management. He holds an Organic Chemistry PhD (University of Texas), an MBA in Pharmaceutical Management (Drexel University, and completed postdoctoral training in Bioorganic Chemistry at the University of California at Berkeley. Richard is an angel investor with Tucson's Desert Angels and a commercialization partner with the University of Arizona's technology transfer office.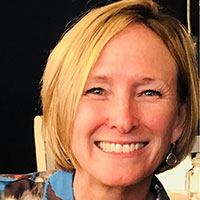 Heather Callender-Potters, Co-Founder, Vice-Chairman and Chief Advocacy and Shareholder Relations Officer, PharmaJet
Heather Callender-Potters is Co-Founder, Vice-Chairman and Chief Advocacy and Shareholder Relations Officer of PharmaJet, a needle-free jet injection technology focused on immunizations. Having spent more than a decade to develop the company's technology, including clinical testing, regulatory achievements, and commercial scaling for wide-spread use of the technology, PharmaJet currently enjoys 60 collaboration relationships across 140 distinct vaccine and therapeutic development programs. Partners span the globe, and include pharmaceutical companies, governments, universities, and NGO's.
The original vision of focusing on immunization to help improve people's lives and contribute to world health through the elimination of needle-based risks and inefficiencies, PharmaJet is the first and only WHO prequalified needle-free technology, among numerous other regulatory approvals (FDA, CE Mark, and multiple countries). PharmaJet also uniquely plays a role in the Global Polio Eradication Initiative, where clinical studies conducted by the World Health Organization have proven that its intradermal technology generates a superior immune response using 60% less vaccine. During the past year of the pandemic, PharmaJet has established several COVID vaccine collaborations, and currently is scaling its manufacturing to support the Zydus Cadila Plasmid DNA vaccine candidate in India.
Underlying Heather's involvement with PharmaJet, she has ~30 years of Private Equity fund management and international investment experience across multiple jurisdictions. Her investment career started in 1991 when she moved to Poland as part of the Enterprise Fund concept championed by President Bush, Sr. Over time, she spent 19 years investing three funds, covering Central and Eastern Europe, and managing individual investments and financial investor consortiums, in early stage and growth companies, ranging from $1 million to an excess of $100 million, in a variety of industries. She returned to the US in 2010 to focus on PharmaJet's development, she has continued as an active board member and/or angel investor in certain other companies with the ability to make a profound impact in health. Underlying her practical experience, she has a Bachelor of Arts degree in International Management from Claremont McKenna College and an MBA from Wharton, the University of Pennsylvania.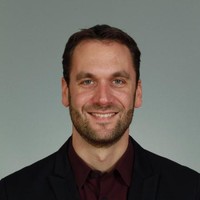 Kasper Roet, CEO, Quralis
Dr. Kasper Roet is a passionate neuroscientist and entrepreneur who graduated with honors from his neuroscience master's program at the University of Amsterdam during which he did an internship in the neural repair lab of Mark Tuszynski at UCSD and started an IT-company called Netfase. Kasper received his PhD at the Netherlands Institute for Neuroscience and the Free University of Amsterdam in the lab of Joost Verhaagen focused on finding a treatment for spinal cord paralysis. Realizing the value of patient materials for curing diseases of the nervous system he worked for 5 years at the Netherlands Brain Bank as an adhoc autopsy team coordinator during his PhD program. To learn how to bring discoveries from bench to bedside he worked as a potency assay development team leader and technical integrator for Johnson and Johnson on a new vaccine for the paralyzing and highly contagious polio virus. Seeing the incredible discoveries stem cell modeling and gene discoveries in amyotrophic lateral sclerosis (ALS), Kasper realized that with his background in paralysis, nervous system diseases and assay development he could make a real impact for ALS patients. He decided to move to Boston with his wife and work with two world leaders in stem cell disease modeling for ALS, Harvard professors Clifford Woolf and Kevin Eggan where he developed several high throughput technologies for drug screening in ALS together with industry partners GlaxoSmithKline and Pfizer pharmaceuticals. These technologies and the discoveries at Harvard and the Boston Children's Hospital will now be more meaningful in an industrial environment to bring new therapies to ALS patients. Therefore, together with Clifford Woolf and Kevin Eggan and Q-State Biosciences, a company that creates human patient specific models of disease that can be used in drug discovery for diseases of the nervous system, Kasper has founded QurAlis, a company focused on curing ALS, of which he is also the CEO.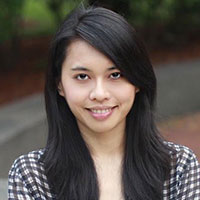 Nan-Wei Gong, CEO, FIGUR8
Dr. Nan-Wei Gong is an innovator, researcher and serial entrepreneur. She is currently the CEO of FIGUR8 Inc – the industry leader in transforming musculoskeletal (MSK) care with objective data and AI-driven biomarkers. Her work has been recognized by major news outlets such as the WSJ, Forbes, and INC.
In the past, she was on the award-winning founding team of 3dim Tech, gestural control for mobile devices (acquired in 2014); founder and managing partner of Circular2, an engineering consulting firm specializing in rapidly transforming ideas into production-ready products. Her clients include top universities, MIT and Harvard, as well as, Fortune 50 companies such as Google and Samsung. She was assigned as the R&D lead of Project Jacquard at Google ATAP from 2014-2017. She received a Ph.D. from the MIT Media Lab in 2013. As an innovator driven by rigorous scientific and engineering training, she has published over 30 peer-reviewed papers, won two best paper awards at ACM CHI, and filed and granted over 10 US patents to date.