Service Provider Showcase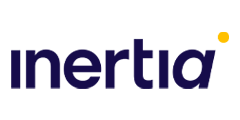 Inertia is a trusted collaborator for start-ups and innovative established organizations who need an expert to help them research, design, engineer, manufacture, and launch their new medical device.
We help customers through the product development process from idea stage all the way to delivering a manufactured product – and all points in between. We not only excel at the fun stuff like inventing, designing, and prototyping, but also with the critical details such as verification and validation, design for manufacturing, and supply chain management – the stuff that is often overlooked but can make or break the success of a medical hardware product development project.
Inertia. We realize the new.
Inertia is a certified Great Place to Work®