At Burns & Levinson, we provide high-level, client-centric and results-oriented legal services to our regional, national and international clients. We are a full-service law firm with over 125 lawyers in Boston, Denver, Providence, and London. Our areas of expertise include: business/finance, business litigation, divorce/family law, venture capital/emerging companies, employment, estate planning, government investigations, intellectual property, M&A/private equity, probate/trust litigation, and real estate. We partner with our clients to solve their business and personal legal issues in a collaborative, creative and cost-effective way. For more information, visit Burns & Levinson at www.burnslev.com.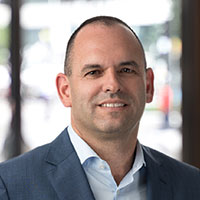 Gil Breiman, Partner, Chair, International Practice, Co-Chair, Venture Capital & Emerging Companies
Gil Breiman is actively involved with the innovation ecosystem, representing investors and entrepreneurs launching, growing, and exiting innovative businesses in a broad spectrum of high technology and life sciences fields. He regularly advises clients on international expansion in establishing and expanding overseas business. As co-chair of the firm's Venture Capital & Emerging Companies Group, Gil represents entrepreneurs, corporations, and investors in all phases of the business cycle, from incorporation to financing (angel, strategic, non-dilutive, venture capital), to business development and growth. As chair of the firm's international practice, Gil has represented numerous companies and individuals from various countries in cross-border transactions, mergers and acquisitions, sales channel setups, and operations.
He represents groups that finance and acquire commercial real estate buildings and related assets. Those financings involve various complex international and U.S. structuring and financing matters. Gil also represents and advises sellers and buyers of medical practices, helping medical professionals in business transitions, expansions, and ongoing business matters. He has extensive experience representing companies and individuals engaging in business between the U.S. and Israel, and has represented government agencies in America.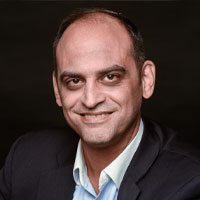 Gur Roshwalb, Partner, aMoon
Dr. Gur Roshwalb is a Partner at aMoon, where he leads sourcing efforts, leads deals, manages the due diligence process, and sits on the boards of AltruBio, Mina Therapeutics, and Viracta Therapeutics, aMoon Growth portfolio companies. Beginning his career as a practicing physician, Gur understands the urgency driving the innovation in the healthcare industry. He moved to Israel in 2019 to work with aMoon to accelerate HealthTech advances into clinical practice.
Gur has over 20 years of healthcare industry and finance experience. Prior to joining aMoon, he was CEO at several private and public biotech companies. Earlier, Gur was a Vice President at Venrock, where he was an investment professional on the healthcare team investing in both private and public companies. Gur started his finance career at Piper Jaffray, where he worked as a vice president and equity analyst, publishing research on specialty pharmaceutical companies. Prior to Piper, Gur was in private practice in New York following residency training in internal medicine at Mount Sinai Medical Center, where he also served as Chief Resident.
Gur obtained his medical degree from Albert Einstein College of Medicine of Yeshiva University, his MBA from the NYU Stern School of Business, and a B.A. from Columbia University.
Intellectual Property (IP) Workshop & Fireside Chat
Life Sciences M&A and VC Financing Webinar
Current and Future State of Healthcare and Life Sciences