SEED FUNDS
Investing in the Earliest Stage Companies
Investing in the earliest stages comes with a high risk and a potentially high reward. Whether investing in a therapeutics or digital health company, seed investors have to make difficult decisions with a lot less data than other investors. The panelists will discuss topics such as:
How much proof-of-concept validation is needed for seed funding
What increased benefit is needed to mitigate the increased risk
What is unique in the structure of seed-stage deals (convertible notes vs straight equity)
Does the early stage of the company lead investors to take a more active role
Many investors prefer to wait for later stages due to the decreased risk of failure. Those investors who are willing to take the risk of seed-stage investment will share their approach and selection criteria when assessing early-stage companies.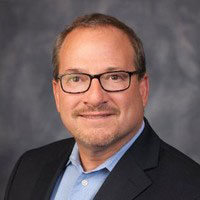 David Uffer, Senior Partner, Alira Health Ventures (Moderator)
David Uffer joined Alira Health with over 25 years of management experience in the medical device, products and clinical diagnostics field. He has lead strategy development, strategic planning and business development activities in these fields for mid and large cap public companies.
David has directed business development deals ranging from M&A, licensing, distribution and co-development for companies such as Medtronic (legacy Covidien) in their respiratory and medical products business, as well as Hologic and Boston Scientific. He has held management roles at Integra Lifesciences and Abbott Labs.
David has a BA from Clark University, Worcester, MA and an MBA from Thunderbird, School of Global Management, Glendale, AZ.
Peter Crane, Principal. Outsized Ventures
My name is Peter. I'm a venture investor at Outsized Ventures a late-seed investor based in the UK. At Outsized Ventures, we partner with ambitious founders building science-centric businesses in human and planetary health.
We've supported entrepreneurs across therapeutic biotech, diagnostics, health-tech, agri/food, life-sciences tools, and frontier technologies.
Before moving across into venture, I was a strategy lead at a deep technology company working at the intersection of technology and biology. I also wrote and spoke on engineering biology, metadata in biology, active machine learning and gene therapy bioprocessing.
Previously, I was working in biopharma and running healthcare accelerators. I have a DPhil (Ph.D.) from Oxford University in Chemical Biology and an undergraduate Masters in Chemistry from Warwick University.
I live in Oxford (UK) and am a bona fide animal lover.
This blog is to house my musings going forward. I hope someone finds them interesting and useful.
Feel free to reach-out via the contact form, I am always open to meeting scientific founders or brainstorming with other investors.