SEED FUNDS
Investing in the Earliest Stage Companies
Investing in the earliest stages comes with a high risk and a potentially high reward. Whether investing in a therapeutics or digital health company, seed investors have to make difficult decisions with a lot less data than other investors. The panelists will discuss topics such as:
How much proof-of-concept validation is needed for seed funding
What increased benefit is needed to mitigate the increased risk
What is unique in the structure of seed-stage deals (convertible notes vs straight equity)
Does the early stage of the company lead investors to take a more active role
Many investors prefer to wait for later stages due to the decreased risk of failure. Those investors who are willing to take the risk of seed-stage investment will share their approach and selection criteria when assessing early-stage companies.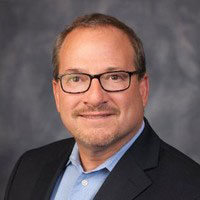 David Uffer, Senior Partner, Alira Health Ventures (Moderator)
David Uffer joined Alira Health with over 25 years of management experience in the medical device, products and clinical diagnostics field. He has lead strategy development, strategic planning and business development activities in these fields for mid and large cap public companies.
David has directed business development deals ranging from M&A, licensing, distribution and co-development for companies such as Medtronic (legacy Covidien) in their respiratory and medical products business, as well as Hologic and Boston Scientific. He has held management roles at Integra Lifesciences and Abbott Labs.
David has a BA from Clark University, Worcester, MA and an MBA from Thunderbird, School of Global Management, Glendale, AZ.
Peter Crane, Principal. Outsized Ventures
My name is Peter. I'm a venture investor at Outsized Ventures a late-seed investor based in the UK. At Outsized Ventures, we partner with ambitious founders building science-centric businesses in human and planetary health.
We've supported entrepreneurs across therapeutic biotech, diagnostics, health-tech, agri/food, life-sciences tools, and frontier technologies.
Before moving across into venture, I was a strategy lead at a deep technology company working at the intersection of technology and biology. I also wrote and spoke on engineering biology, metadata in biology, active machine learning and gene therapy bioprocessing.
Previously, I was working in biopharma and running healthcare accelerators. I have a DPhil (Ph.D.) from Oxford University in Chemical Biology and an undergraduate Masters in Chemistry from Warwick University.
I live in Oxford (UK) and am a bona fide animal lover.
This blog is to house my musings going forward. I hope someone finds them interesting and useful.
Feel free to reach-out via the contact form, I am always open to meeting scientific founders or brainstorming with other investors.
Adam Dakin, Managing Director, DreamIt Health
Adam Dakin serves as the Managing Director for Dreamit Ventures where he leads the HealthTech vertical focused on seed and Series A digital health and medtech companies. He co-founded five health technology companies that have collectively raised over $60M in early-stage capital. Adam serves on the boards of Safkan Health and ZSX Medical, and is an active angel investor. He is a named inventor on seven U.S. patents. Adam holds a BSE from the Wharton School and an MBA from UCLA.
Amit Garg, Managing Partner, Tau Ventures
Amit is currently Managing Partner at Tau Ventures, a $15M seed fund in Palo Alto focused on applied AI in digital health, automation (cars, drones, robots), and enterprise. Key investments he has worked on in the past include UniKey (smart locks), nuTonomy (self-driving cars, sold for $450M), BioBeats (machine learning for human well-being, acquired by Huma / Medapod), Glooko (diabetes management), Cohero Health (respiratory management), Terapede (low-dosage X-ray detection), Figure1 (medical communication), HealthifyMe (fitness and health-tracking), Healthy.io (home-based urinalysis) and RapidDeploy (cloud-based emergency response). He has been in Silicon Valley for 20 years — at Samsung NEXT Ventures, cofounded a startup called HealthIQ (as of May 2019 a series D that has raised $120M and valued at $450M), at Norwest Ventures, and doing product and analytics at Google. His academic training is BS in computer science and MS in biomedical informatics, both from Stanford, and MBA from Harvard. He speaks natively 3 languages, live carbon-neutral, is a 70.3 Ironman finisher, and has built a hospital in rural India serving 100,000 people.
Nancy Torres Kaufman, CEO, Beacon Capital
Ms. Torres Kaufman serves as CEO of Beacon Pharmaceutical. Prior to assuming her current role, she founded and continues to lead Beacon Capital LLC, a family office backing Beacon Pharmaceutical Incubator, as head of investments & CEO. She previously directed Beacon Capital's boutique advisory strategic direction and new business development efforts. Nancy Founded Beacon in 2009 and has more than 15 years of financial-industry experience
Nancy is a serial entrepreneur and investor. She fled from Cuba to the US alone at the tender age of 14 in a raft in hopes of becoming a Beacon for her family. Nancy excelled in academics and was awarded a full academic scholarship, a 7-year accelerated program between the College of St. Elizabeth and UMDNJ. This is the foundation of her Biology and Chemistry background. Nancy also attended the New York University Stern School of Business.
Nancy started her first business at the age of 12 baking cakes from her home-based bakery in Havana, Cuba. Her entrepreneurial efforts led to the sale of her first company at the age of 26, Wall St. Mortgage, sold to Countywide Home Loans prior to the financial crisis in early 2008. Nancy has worked on Wall St. as an analyst to attain knowledge of the capital markets, then briefly worked at Georgia Malone where she obtained a basic background in commercial real estate. She later joined the rigorous, fast-paced environment at a boutique investment bank focused on Latin American transactions. Acquiring a wealth of experience as the right hand to CEO Violy McCausland, having had the opportunity to work on deals, such as the 2010 $1 billion debt restructuring transaction between the Polanco Family's Grupo Prisa and Liberty Acquisition Holdings, led by Martin Franklin and Nicolas Berggruen and many more.
At Beacon Pharma, Nancy is responsible for the overall direction of the Beacon Pharma Incubator strategy and generating new JV's and philanthropic initiatives. Nancy is an active board member of Ohr Simcha, a non-profit helping orphan children in Israel have a happy fulfilling home life, and Montessori Model UN School, an NGO inspiring youth internationally to create a better world by replicating the United Nations' approach toward policy deliberation and position development within committee sessions, based upon in-depth advanced preparation and simulation activities.