CORPORATE VC
Novel Approaches on Corporate Innovation & Their Value-Add
Corporate venture capital firms are an important source of capital for early-stage companies. Many major pharmaceuticals and large corporations have set up a corporate investment arm to identify early-stage companies. Strategically and financially driven in varying degrees, the implications of working with CVCs are huge, as the resources, network, and guidance provided by the CVC and the associated parent company are incredibly valuable to an entrepreneur who is actively growing their business.
This panel will discuss the following topics and more:
How are CVCs different from traditional VCs?
How strategically vs. financially are CVCs driven, and how does this affect their decision-making process?
How closely does the CVC communicate with the parent company?
What does working with a CVC entail?
Panelists will discuss each of their investment mandates and how they relate to corporate interests, and how they have been sourcing opportunities during COVID. Panelists may also explore current trending areas of interest, and what they see as emerging fields in the near future.
Andy Merken, Partner, Corporate and Securities Co-Chair, Life Sciences, Burns & Levinson (Moderator)
Andy is a Partner in the Corporate Group and the Venture Capital & Emerging Companies Group. He is also the Co-Chair of both the Life Sciences Group and the Securities Group. Andy focuses on business and transactional matters for a wide range of clients, with a particular concentration on Seed round and Venture Capital financings, recapitalizations, mergers & acquisitions, private equity transactions, and corporate governance. In addition to his corporate finance and mergers & acquisitions work, Andy represents entrepreneurs, start-up and growth-stage companies, and investment banks, as well as venture capital investors, private foundations, family offices, and angel investors, in formation and structuring matters, equity and compensation, business contracts and general business advice and planning. Andy also represents C-level and R&D executives in employment matters, including equity compensation. Andy works with clients in a variety of industries, including life sciences (biotech/biopharmaceutical, medical device, healthcare, digital health, and healthcare services), business services, software, financial services, venture capital, investment banking, consulting, legal services, consumer products, staffing, food services, real estate, and entertainment.
Arnaud Autret, Principal, M Ventures
Arnaud Autret, PhD, MSc in Finance, joined the Life Science team as an Investment Principal in March 2019. Previously, he worked at Seventure Partners (Paris, France) as Senior Associate, where he invested in Life Sciences companies (Microbiome applications in all fields, Digital-Health, Medtech, etc.). Before joining Seventure in 2014, Arnaud was a financial auditor associate at KPMG in the Healthcare business unit (Paris, France). Arnaud received his Ph.D. in Immunology from the Pasteur Institute (Paris, France) and continued his scientific career with post-doctoral work at the Trinity College (Dublin, Ireland). He gained his MSc in Finance from ESCP Europe (Paris, France). Arnaud is based in Amsterdam.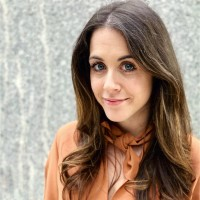 Megan Krench, Director of Investments, Sanofi Ventures
Meg joined Sanofi Ventures in 2021 with a background in biotech investing and business development. She previously worked as Director of Business Development at Vertex Pharmaceuticals, where she was part of the External Innovation team. Prior to Vertex, Meg worked at RA Capital, a crossover investment fund, where her areas of focus included rare diseases, genetic therapies, and neuroscience.
Meg holds a PhD in Neuroscience from Massachusetts Institute of Technology and a BS with Honors in Neuroscience from The Pennsylvania State University. She currently sits on the Steering Committee of the New England Venture Network.
Lana Ghanem, Managing Director, Hikma Ventures
Lana is the Managing Director of Hikma Ventures which she helped establish in 2015. Lana started her career at Hikma Pharmaceuticals PLC in 2012 as the Assistant to the CEO and Director of Corporate Strategy & Development where she worked on strategic projects across the company's various functions including strategy, M&A, operations and finance. Prior to joining Hikma, Lana worked as a Financial Analyst in the Mergers and Acquisitions department at Dresdner Kleinwort Investment Bank in London where she worked on transactions for clients across multiple industries. Currently, Lana heads the Innovation & Leadership Advisory Board (ILAB) at Hikma which consists of young Hikma employees whom share a dedication to advancing Hikma and ensuring it is at the frontier of innovation.
Tom Gibbs, Director, Debiopharm Innovation Fund
Tom Gibbs PhD Tom Gibbs is Director at Debiopharm Innovation Fund, Switzerland where he is responsible for new investments in smart data companies in the healthcare space. He is currently a Director on the boards of Nucleai, Carevive, BC Platforms, Immunexpress, and Acteon. Previous board positions include Biocartis and GenePOC. Tom holds a PhD in molecular microbiology from the University of Warwick and has 30 years' experience in the commercialization of life science technologies in start-ups and established companies in Europe and the USA (including Molecular Devices Corp, Covalys, Med Discovery, Debiopharm). His responsibilities have included quality assurance, operations, late-stage product development & marketing, and business development. He is excited to apply this breadth of experience to the digital health revolution, helping companies make a medically meaningful impact.